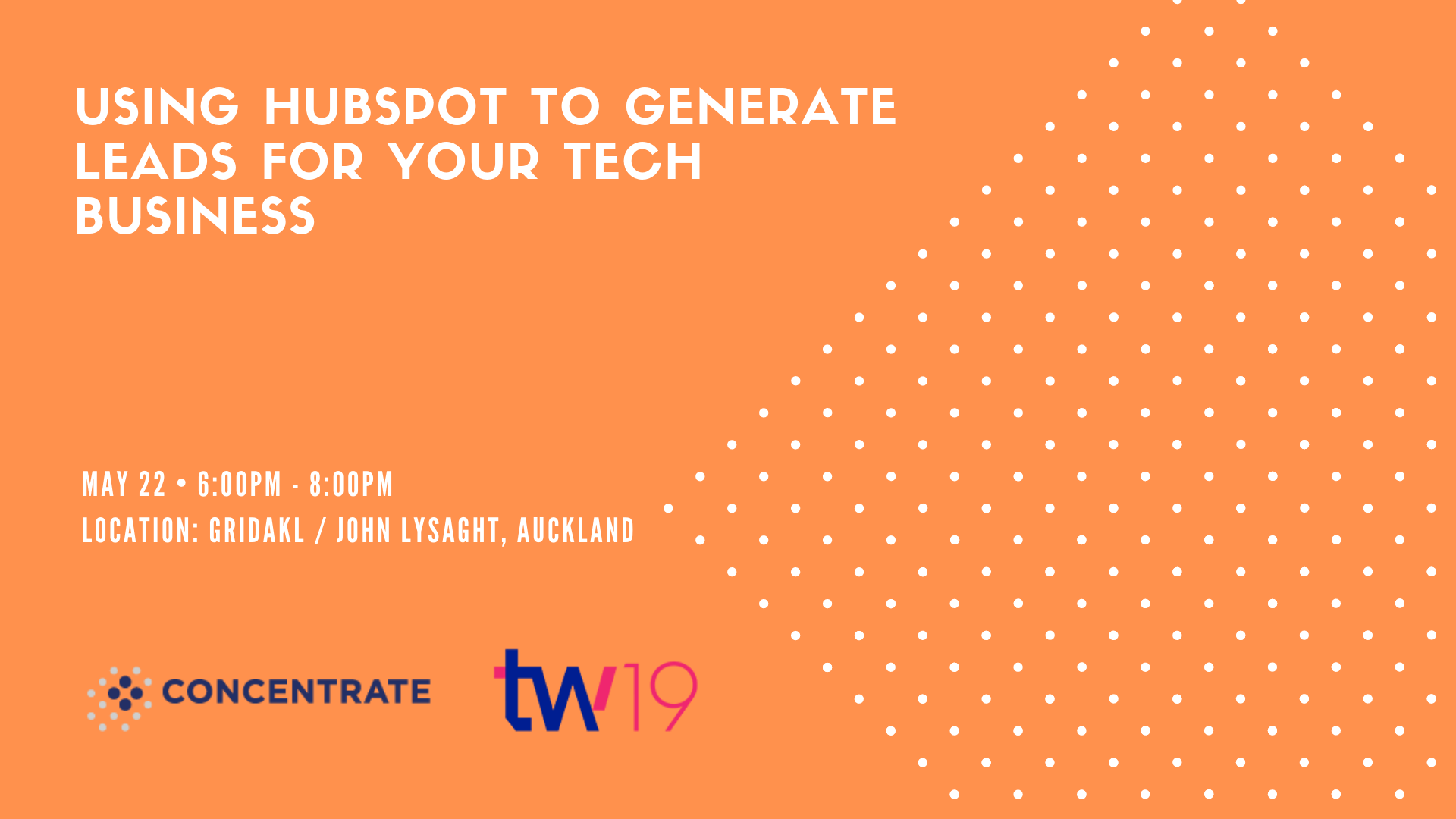 TECHWEEK'19: USING HUBSPOT TO GENERATE LEADS FOR YOUR TECH BUSINESS FEATURING HUBSPOT EXPERT
EVENT DETAILS
Location: GridAKL, Auckland
Date: 22 May 2019
Time: 6:00 PM - 08:00 PM
International HubSpot expert to give keynote on ' INBOUND on a shoe-string: How to set up technology and processes to start getting the data you need to execute INBOUND'
Marketing technology like HubSpot can transform the effectiveness of how Kiwi tech companies take their innovations to the world. It can be used to generate and nurture leads faster and at a lower cost.
Ultimately, it is about growing more 'technology tall poppies' in New Zealand. Companies that realise the potential of their innovation, create high-quality jobs and inspire the next generation of tech entrepreneurs.

Concentrate has deep expertise in this area, both as a Hubspot agency and through our annual NZTE-sponsored survey of hi-tech sales and marketing in New Zealand.
Concentrate is bringing Australia-based HubSpot expert Harry Bown to be the keynote speaker at this event.
ABOUT HARRY BOWN

Harry Bown is a HubSpot Channel Account Manager for Australia and New Zealand. He has extensive experience in B2B lead generation and sales using HubSpot.