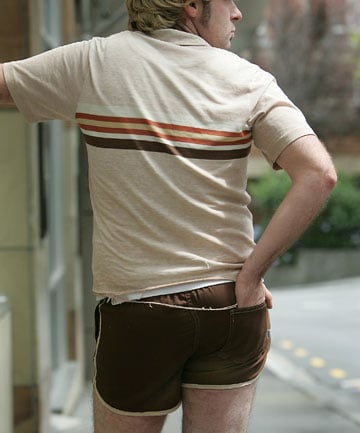 The Press, April 2014
In 1970s Balclutha, a rugby jersey, stubbies and gumboots were the height of sartorial elegance. Today my kids wouldn't let me out of the house in it, even though it is just as effective at keeping me warm and comfortable.
Marketing can too be driven by fashion, rushing to shiny new promotional channels like Facebook and Twitter, forgetting some of the good old standards. Like email.
Email? Really? Isn't that for hawking fake Rolex watches, web development services and pills to enlarge certain parts of the male anatomy?
A recent study published by McKinsey Consulting showed 91 per cent of Americans still use email regularly, and that it is 40 times more effective than Facebook and Twitter combined in attracting new customers.
Research firm Custora recently released a study on the seven most effective digital marketing channels for generating sales leads between 2009 and 2013.
The clear winner in their study was ''organic'' web search – that is, the normal searches you conduct on search engines like Google or Yahoo for a new product or service. Second was ''paid search'', also known as pay per click, those little ads you see at the top and side of your search engine results page.
Third was email, which had quadrupled in its effectiveness over the four-year period, and was substantially more effective than social media channels like Facebook and Twitter at getting customers to a website to start a buying process.
Most noise in ''digital'' marketing these days is about social media, but it seems that after search engines good old email is the more effective way to convince customers to come and look at your products online.
We're surprised by these statistics because we tend to think a cool new medium will wipe all that comes before it. More often a new medium simply adds a new layer of communication. The challenge is finding how and when to apply it.
Email is seen as a waste of time as a marketing tool because it is used the wrong way. By ''spamming'' people with poor quality information about products or services we have no interest in, it just clogs our inbox, wastes our time and infuriates us.
But used in the right way it can be a highly effective marketing tool to generate leads, as the statistics suggest. Even for the largest and most complex products sold to the biggest companies.
The challenge is starting with a different mindset. You have to accept that nobody wants to get an email about your product, but they do want information about things that might help them do a better job, have a better life, and feel happier.
You have to earn their permission to communicate with them. In many countries this is now a legal requirement (though obviously not China or India judging by the volume of emails they send our way). You can't send them an email without their consent.
It is a good practice to build your email list based on people who want to hear from you, or more correctly that you have earned the right to communicate with.
That right can be earned by offering useful information to the potential buyer, data that helps them understand your kind of product and how it might help them. A classic Kiwi example is the Edmonds cookbook, which does a great job of selling its main products, baking ingredients.
Providing access to that sort of information on your website will encourage people to volunteer their email address, so you can start communicating and nurturing them towards becoming a customer.
It's critical to remember that a single email is part of a customer ''journey'', not necessarily a single event that will result in a sale. A single email may be just about nudging them one more step towards evaluating your product, scheduling a demo, attending an event.
If you have these in place, you can then turn your attention to the structure of your emails. A relevant and interesting headline is key, something that is aligned to the customer's problem. For example, Edmonds might use the title ''Are your scones looking a bit flat?'', not ''Buy baking powder''.
The text of the email can't be long. It should be short, sharp and in plain language, and point the reader to your website for more information. That enables them to process it quickly, and encourages them to do something with it (other than click the trash icon).
It needs to come from a ''real'' person, not an organisation, and it should be as personalised as possible, reflecting the receiver's own situation as much as possible.
Finally it is about analysing how your emails perform, understanding how people open them and what they do in response to the message. You can test various versions of the same email to see what headlines, layouts and even colours work best.
It might not be fashionable, but email can really worke. Just like my old rugby jersey on a cold Christchurch day.