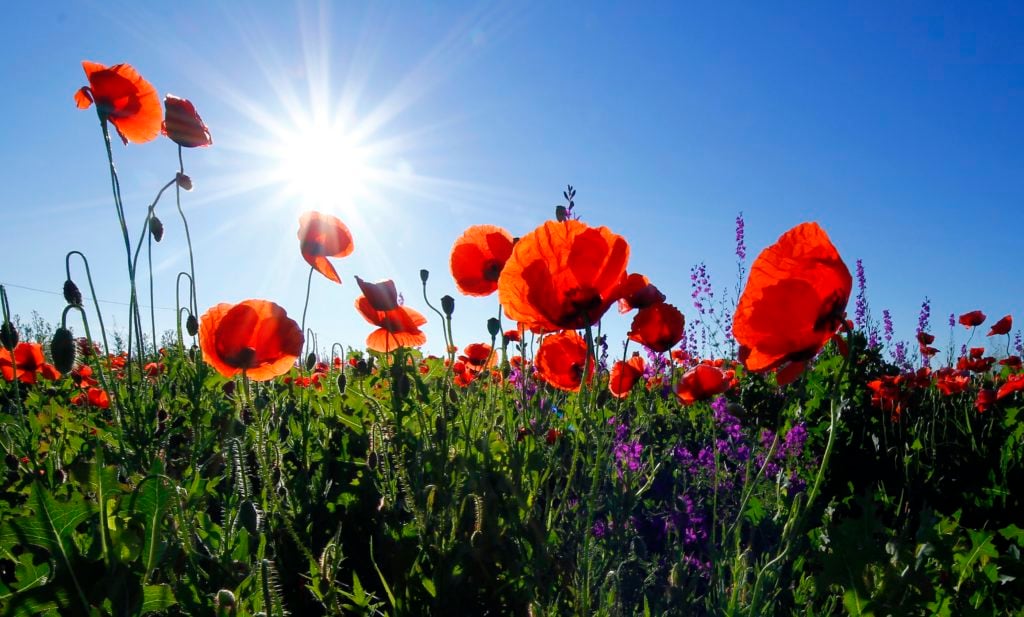 Last month's New Zealand's Hi-Tech awards again recognised the best and brightest in our sector. And they were bright, with a bunch of outstanding companies acknowledged, as well as the individual achievements of Katherine Corich and Sam Morgan as Flying Kiwis.
While reading about the awards I couldn't help think if the "tall poppy" syndrome still existed in our industry, as it has in many other places in New Zealand society over the years. Or have we matured past this?
It's something worth considering because the tall poppy syndrome (TPS) does seem to exist in our business sector. It must, because there is an academic study about it.
Otago University professors Joanne Kirkwood and Tarja Viitanen published a study in 2015 called "The Tall Poppy Syndrome and its effects on entrepreneurs". Drs Kirkwood and Viitanen talked to 65 New Zealand entrepreneurs, and made several interesting findings.
According to the study TPS can discourage entrepreneurs from starting a business, can inhibit those that 'fail' to establish another business for fear of the public reaction, and they may limit the growth of their business on purpose to avoid public attention and the subsequent 'lopping' of them as a tall poppy.
Surely this phenomenon is something we must avoid in the hi-tech sector? We should be celebrating tech entrepreneurs with our all our might, as well accepting the natural by-product of striving for it, i.e. business failures.
The challenge in hi-tech is celebrating commercial success, not just technical wizardry for its own sake. The mainstream media tends to get carried away with clever inventions, but the real hi-tech heroes are those that turn those ideas into strongly performing commercial entities.
Flying Kiwi Sam Morgan is someone, for whatever reason, attracts a bit of TPS action, but is someone who was rightly recognised for his contribution at the Hi-Tech awards. He turned a smart business idea into an enormous commercial success by doing a good job of applying technology to solve a meet a need many New Zealand consumers had.
Does this mean we shouldn't criticize our technology entrepreneurs? Of course not, robust debate is critical. Tech businesses that hype their innovations and don't ultimately deliver benefits to customers should be exposed.
Constructive criticism about business models, technology strategy choices, whether an entity is earning more money from government grants than real customers are all examples of healthy areas of debate. Criticism of the fact they are making money and spending it is not.
Neither is the often heard criticism of tech owners being content with the 'bach, beamer and boat' i.e. supposedly without further ambition. If an individual has developed an idea, risked their own capital and created a successful business around it, it is their choice how much they want to grow.
For those who want to become tall poppies, one key aspect of that is building a world class marketing capability. As Kiwis we've long been there on the technical front, but are still catching up on the marketing side.
There are growing numbers of firms in New Zealand with marketing capabilities the equal of any in Silicon Valley or beyond, but in the main it is an area we as a nation of tech entrepreneurs need to foster.
Our annual Market Measures study bears this out, where many business owners lament sales and marketing issue as a growth barrier. When tech business owners are asked to name their top impediments to growth, typical responses include: "Finding the right prospects to engage with in international markets", "Effective marketing to bring in qualified prospects" or "Customers not understanding the value proposition and buying cheaper alternatives".
To help grow more technology tall poppies we have developed a resource for owners of Kiwi tech businesses called Building a world class marketing capability. In this eBook we look at:
the role of marketing in a Kiwi tech business.
what marketing benchmarks you should track.
how to determine what to invest in marketing, and how to justify marketing investment to funders and the Board.
what skills and capabilities you need in place, and whether to insource or outsource.
the marketing technology stack you should consider.
Download your copy of Building a world class marketing capability.