5 min read
August 31, 2021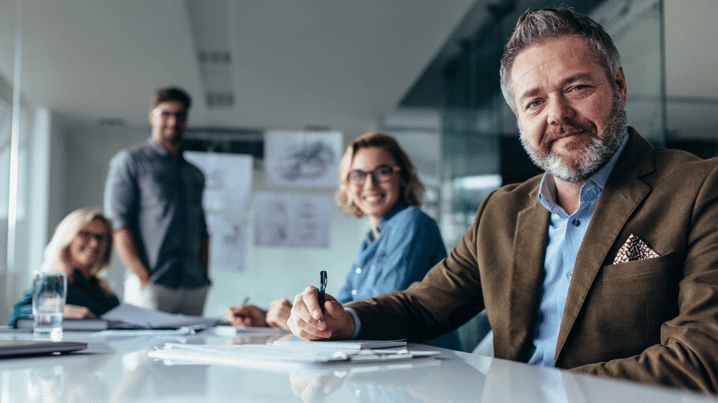 The tech sector is booming, but what is the role of governance in the industry and are you realising its immense potential?
Tech is stepping up as a contributor to New Zealand's economic growth, particularly as Covid-19 has decimated tourism as an export earner, and agriculture continues to battle climate change, protectionism and other obstacles.
According to the TIN100 report, the tech sector in 2020 generated $12b in revenue, of which $9.4b was from exports. This was an 8% increase from 2019, even with the negative impact of Covid. Only agriculture (and until 2020) tourism contribute more to the country's coffers.
A particular barrier to New Zealand realising the potential of its tech sectors is governance. The Institute of Directors New Zealand (IOD) defines this as those people whose focus is on the strategic issues for a tech business, rather than the operational day-to-day.
Governing a tech company does have unique aspects. As an advisory company to the tech sector since 2003, we've gained some valuable insights. Here are four ideas for tech company directors and investors to help leverage the potential of governance for company growth.
Idea #1: It's all not about the tech
The challenge for some tech companies is that their focus is all tech. They can become so focused on the technical genius of their innovations, they forget that profitable products must solve a real market need. Directors, along with company leadership, can get caught up in the hype of that tech and forget that the best tech doesn't always win.
Gartner's Hype Cycle is a good model to understand the emotion associated with tech. It's a graphical depiction of a common pattern that arises with each new technology or innovation. The five phases in the Hype Cycle are Technology Trigger, Peak of Inflated Expectations, Trough of Disillusionment, Slope of Enlightenment and Plateau of Productivity.
For directors, understanding where the tech of your company is at in the cycle is a key strategy issue. If it's too early in the Hype Cycle, while there is a lot of noise, there may not be enough paying customers.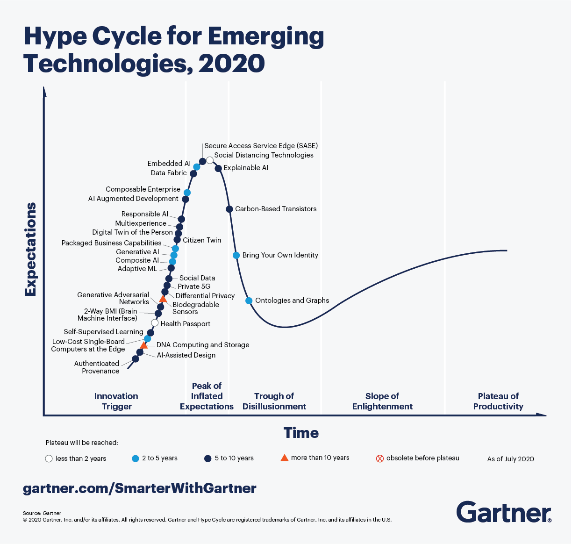 As a lifer in the tech sector, I love all the amazing tech we produce (think Rocket Lab's Electron rocket and Ubiquitome's PCR machine), but it's the problems we solve using the tech that people pay for. We need to focus on building companies that solve big problems for people.
Key governance questions "Is your organisation problem (i.e. market need) focused?" and "How big a problem is it?"
Idea #2: Stopping the founder sales vicious cycle
According to the IOD, governance often begins when an owner or manager steps outside of their operational role and seeks help from a trusted advisor. For many tech companies, the sooner that happens the better for the business to really scale, but often when the founder tries to step away from sales, it undermines the whole process.
Naturally, early-stage tech companies often rely on the founder to sell. They are typically the technical expert and have the ability to develop specific solutions to meet customer needs with a great blend of technical knowledge and consultative selling.
For many growing tech firms, the typical cycle starts with founder-led selling, then handing over to an experienced salesperson to replace them. The founder can then focus more 'on the business' and ultimately create a good governance structure.
The problem is the new sales team aren't always set up for success. They might not have the deep technical knowledge required, they can't do the consultative selling, the company has no lead generation programme in place, and the salesperson has the Herculean task of finding, nurturing and closing leads. Even if you find the unicorn sales person who can do it all, it doesn't scale.
Often the end result is that the sales hire doesn't meet expectations, gets sacked and the Founder steps back in (''What happened to the salesperson you hired?" the Boards asks. ''I let them go, they were useless, didn't close anything"). This is tragically common in Kiwi tech companies.
As a governor, you need to help stop the cycle and take a strategic approach to investing in sales success.
Key governance question: "Does the organisation have the right sales skills, processes and investment in place to set-up the sales function for success?"
Idea # 3: Stop being low-tech
Growth is driven by sales, and acquiring new customers at pace is typically a key challenge for Kiwi tech companies.
This is because sales activity is sometimes bespoke, relying on the skills and efforts of individuals. The sales process is high touch, inefficient and with a high cost of acquisition. Data backs this up – Concentrate's Market Measures study, shows that the average US tech company sales force is one third more productive than their Kiwi counterparts.
Tech companies need to build a system; in a similar way to how companies approach building their technology product. i.e. Investing in a mix of software, processes, and talent to establish a scalable 'low-touch sales machine'.
The 2020 edition of the marketing technology landscape now includes a total of 8,000 solutions that can help your organisation be more efficient in its selling. The average Kiwi tech company uses 1.9 'sales enablement tools' (i.e. tech that makes selling more efficient) compared to the US average of four, according to Market Measures.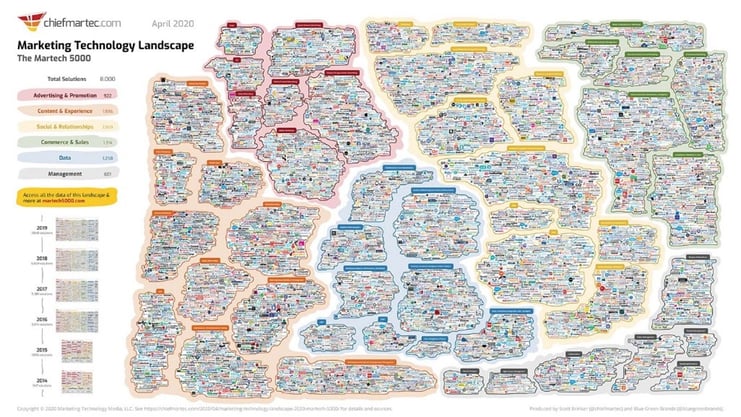 The same study shows Kiwi high-tech companies are on average spending 27% of their turnover on sales and marketing. A significant amount of this spend needs to be focused on building reusable digital assets, technology and processes to reduce the cost of selling.
Key governance question "Is your tech company taking a systematic, high-tech approach to sales?"
Idea #4: Be like a SaaS company
SaaS (Software as a Service) businesses are only a subset of the Kiwi tech industry, but their obsession with performance metrics is something that all Kiwi tech companies should adopt. They are an aspirational model for tech companies; having immediate access to unrestricted global markets and an ability to scale without increasing product delivery costs.
The four key metrics any Kiwi tech business, and their Directors, should track are:
How many customers have stopped using your product? A key to growth is keeping customers.

Cost Per Acquisition. How much does it cost the business to acquire a new customer?

Average Revenue Per Customer. How much money can your company expect from a customer?

Lifetime Value. A great measure of how valuable a customer is to your company.


Key governance question "Are you measuring like a SaaS company?"
The invisible force behind Kiwi tech
While the media often focuses on the founders and leaders of tech companies, the directors helping grapple with the big picture decisions, and monitoring progress against the strategy, are often fundamental to a venture's success. Not being seduced by the brilliance of the tech, and focussing on a strategy that creates a market-focused, systemised selling machine is one of the biggest contributions a tech governor can make.
Want to know how to build a scalable, systemised approach to selling at your tech company? Download our eBook ''Hunt for Sales the Unicorn.''