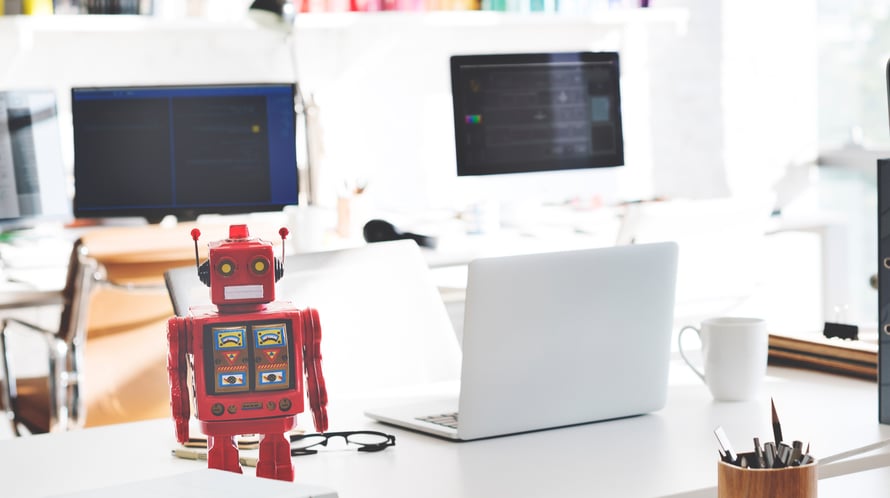 Building relationships is essential for sales and marketing. How do relationships begin? With a conversation.
One of the reasons conversational marketing (one-to-one digital conversations via methods like online chat or Facebook messenger) is such a powerful tool for lead generation and growing any business is that it provides a platform where business owners and their customers can get personal. People almost always feel more comfortable buying from a business they've had real-time conversations with, and that goes for both B2B and B2C.
Technology has moved so quickly in the last 50 years that people don't interact directly and organically as much as they used to. We live in a digital world that means we stay in contact better, but we've lost the personal touch. Not only that, but what customers expect from businesses these days is an instant response. They expect a conversation.
Conversational marketing has the power to build relationships and create authentic experiences for you and your customers. It means having one-on-one personal conversations across multiple channels – meeting customers how, when, and where they want. It's more than just chatbots. It's any channel in which a customer wants to communicate with your business, and in this digital age that means social media, texts, messenger apps, email and more.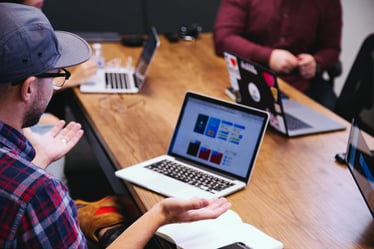 If you think back to the way business was done 50 years ago, our grandparents had personal relationships with their local businesses. They knew the family who'd been running the shoe shop in town all their lives, and it's why they'd buy their footwear from them even if it was more expensive than a big city outlet. As technology evolved - and marketing strategies with it - the relationships that drive successful businesses suffered as a result. This was especially true in the tech sector, where business owners stopped seeing individuals and looked only at the numbers.
So that's where conversational marketing comes in. Although it uses technology for targeted messaging and intelligent chatbots, it's essentially rebooting the old days where business owners built relationships with their customers and got to know them. It's just that instead of having those conversations inside the bricks-and-mortar store, they're being held through various digital means.
HubSpot research has shown that 42% of customers prefer live chat when they engage with a business, with just 23% preferring email, and only 16% turning to social media or forums when they have a question or need assistance. Incredibly, 77% of customers won't make a purchase on a website if there's no live chat option available. Seriously.
Why is that? Because with email, social media and forums, customers have to wait for a response, and no-one wants to wait. They want, and expect, an instant response, and they grow frustrated when they don't receive one. Employing conversational marketing tools like chatbots and chat apps mean that customers are not only getting an on-demand interaction, but it's one-on-one and it's very often the start of a relationship that leads to a sale. Several sales. Lots of sales!
Think about one of the more traditional marketing methods - a landing page. A business offers something for free in exchange for contact details. The customer fills out an online form and gains access to the offer. This is an unqualified lead, and in the next few days the customer receives a follow-up email enquiring as to what they thought of the content and offering to set up a meeting to discuss it further. If the customer is interested, more emails follow as the lead is nurtured but they generally haven't had any questions answered and they're not really treated like a person. They're guided through an automated process and if they don't get to talk to 'a real person' they become frustrated and dip out.
But if you have a conversational strategy in place, you will:
Forge an instant, personal connection
Make your customer feel like they matter to your business. Which they do.
Provide insight for your customer by answering their questions one-on-one, and on the spot
Increase the likelihood of converting them into a qualified lead
Create a positive experience for the customer
When you think about it, the filling out of forms and exchanging of several emails before making an actual connection kind of clunky, doesn't it?
And remember, it goes both ways. A potential customer will be asking questions of you, and you can do the same. You can get their name, their email address and even their mobile number just by asking for it. You are having an actual conversation with an actual person and by doing so, you're forging a personal connection that can turn into a business relationship. And you can do it in a fraction of the time it takes to nurture leads through more traditional methods.
Fancy a conversation about conversational marketing?