5 min read
February 5, 2020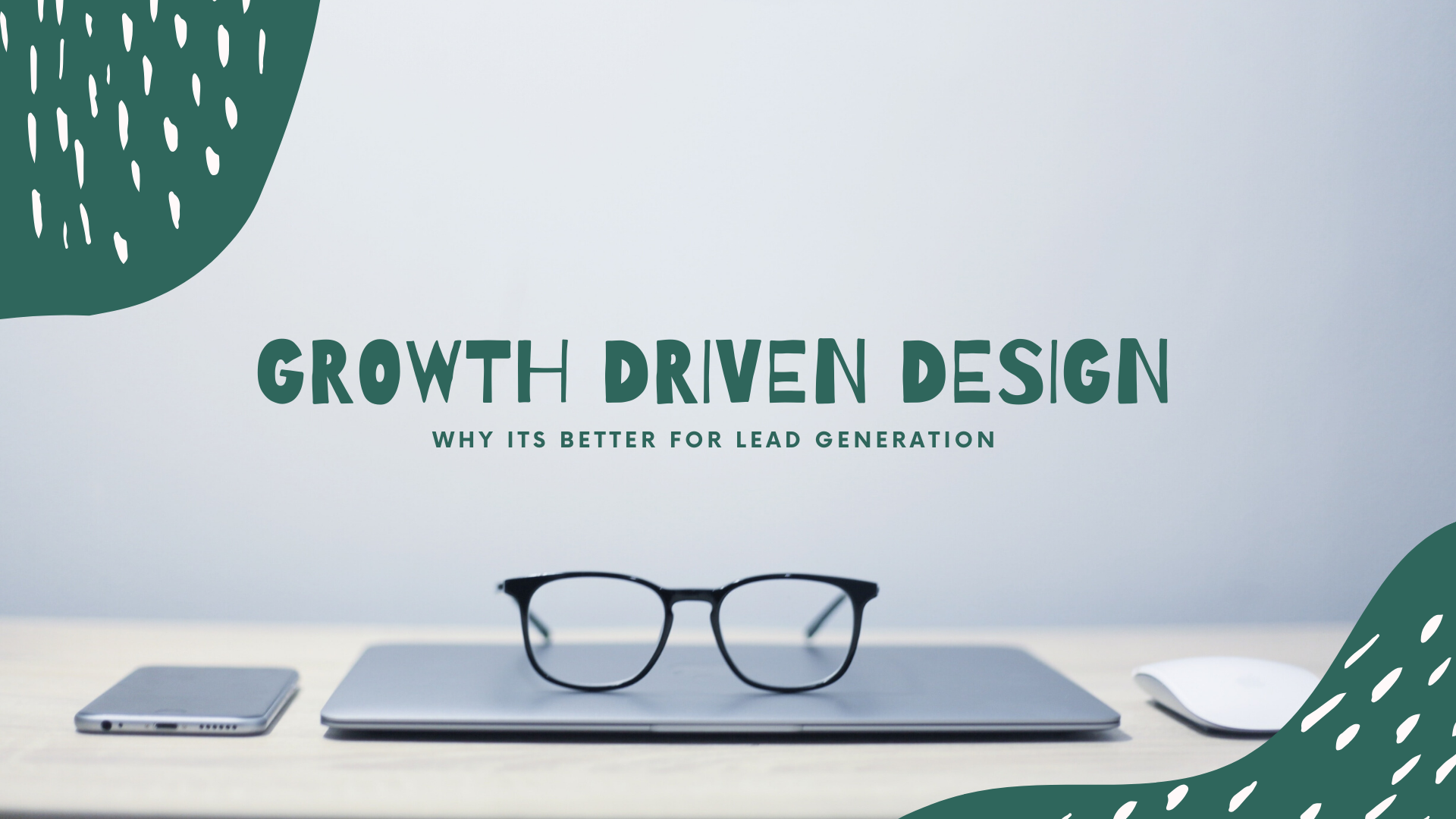 Your website is your #1 marketing asset and a key part of your sales effort. It's where most of your potential customers get their first impression of your business, and where you should be getting a regular stream of sales leads every month.
The 2018 Market Measures report showed that that 43% of Kiwi tech businesses don't even monitor what their website is doing, let alone understand whether it's effective. Your website should be the hub of lead generation activity, converting around 4% of traffic to leads.
To really get the most out of it, it's got to remain dynamic. If you're only performing occasional updates, your website will eventually become outdated and it'll grind to a halt. What happens then is a redesign becomes necessary... and that process is time-consuming, frustrating and often costly.
With traditional web design, the team needs to consult with all the stakeholders, consider best practice and future-proofing, take industry standards into account and evaluate what's worked well in the past. Thousands of little decisions and guesses are wrapped up into a hypothesis of what we think will perform well. The problem is when we launch the next site, we don't go back and validate the hypothesis. We just cross our fingers and hope that it performs well. Then, it sits for two to three years without any evaluation or analysis, which means all the time and effort it took to get it up and running is, in the end, a huge waste of time.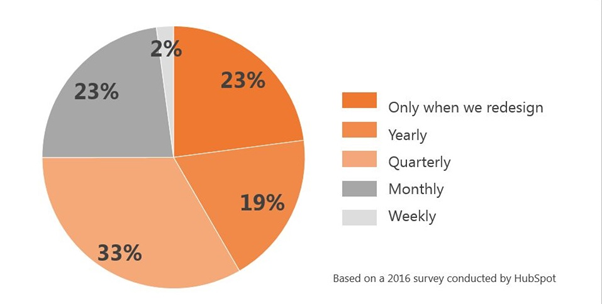 What does this tell us? In a nutshell, traditional web design is broken.
It's not because of a lack of talent. It's not because of a shortfall in resources. It's simply that the playbook is broken. Traditional web design sets us up to fail before the project even kicks off.
You're probably thinking "Is this just the way things are? Do I just have to accept this?" Well, that's what we've done up to this point. We've just accepted that this is the way we have to build websites, including all the headaches, risks and suboptimal results that are an inevitable part of the process.
But the truth is that you don't have to accept this. There is another way, a smarter approach to web design that reduces the headaches and the risks while maximising results. It's called Growth-Driven Design (GDD), and it's based on leveraging user data to keep your website updated and dynamic. You take what you're learning about your users to inform other departments such as marketing, sales or product so that they can improve their impact. And vice versa; you can talk to those departments about what they've learned as well.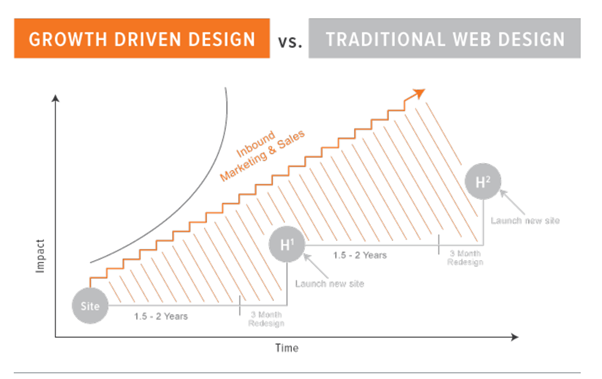 Three steps to growth-driven design delivering growth for your business
User research
So how does it work? Like any successful project, it begins with a strategy: to gain an empathetic understanding of your users and how to best fit the website into their lives. Put yourself in their shoes, and consider:
What challenges are they facing?
What are their goals?
How can your website serve to help them realise those goals?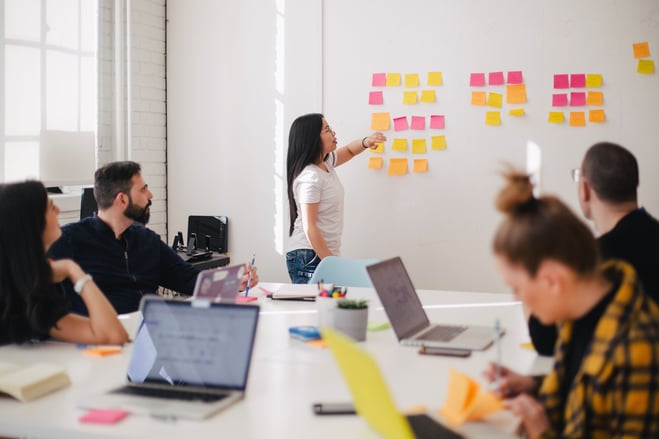 We often make assumptions about our business and personas, and we often make assumptions about the website. How do we look at all those assumptions and figure out what are the riskiest ones that we can start validating through user research? This means reaching out to your existing users to learn more about them, and using that data to find ways to improve.
Through this user research, we can start to formalise a buyer journey map, or an empathy map, where we take a look at where this user goes and what their life looks like before, during, and after interaction with the website. Where does the website weave into their process of finding, understanding and selecting your product?
Creating the 'launchpad'
The next step is to create a wish list. Based on everything you've learned, start brainstorming. Think of every section, page, feature, module, and so on, that will drive value for the users and the business. This could be anywhere between 75 to 200 different ideas. We then take all of that information and wrap it up into a global strategy, so that we can produce a launch pad.
This is the bare minimum version of the site containing the key information you need to get going right away. They're your core, value-driving elements. The goal is to get both the strategy and launch pad complete in the first 45 days of an engagement. The tight timeframe is to help you focus on what's really important, so you can launch quickly, and start to collect user data to make more informed decisions (while balancing quality and happiness).
Starting the continuous improvement cycle
Once the launch pad is in place, you can move on to the next phase, which is all about continual improvement. You leverage the data you're collecting from the launch pad, and use it to prioritise and make decisions about improvements. What pages are users engaging with? Which ones are delivering conversions and driving new customers? You also need to consider the user experience and the personalisation of web pages to improve engagement. You might find that - from your analytics - users are staying on one page more than another. What is that page doing that the other isn't?
The continual improvement leads on to continual growth. It must remain dynamic to keep users engaged and optimise B2B lead generation. That means keeping it updated with new content that truly reflects who and what your business is and that is of value to potential customers. A GDD website isn't updated based on the whims of your management or marketing teams; the updates and improvements are based on data that tells you about the user experience.
GDD is simply a smarter approach to web design. It means a fast launch so that user data can start to be collected immediately and leveraged against improvements and growth. You'll also find that you avoid the large up-front costs associated with traditional web design, because your investment is spread out over time, making it a more cost-effective option. GDD optimises results through data-driven decisions and continual improvement and growth.
Concentrate has built these websites using GDD principles: