Why sharing is caring
Inbound is about creating and sharing content with your target market. By creating content specifically designed to appeal to your ideal customers, inbound attracts qualified prospects to your business and keeps them coming back for more.
30 great ideas for generating leads online eBook
Read our guide to improving the way you engage with potential customers online.
Click to download
Pioneered by HubSpot in the early 2000s, inbound marketing has become a cost-effective marketing method for doing business online.
Instead of relying on 'outbound' methods of buying ads or mailing lists and hoping for leads, inbound marketing focuses on creating quality content that pulls people 'in' to your company and product.
By aligning the content you publish with your customers interests, you naturally attract inbound traffic that you can then convert, close, and delight over time.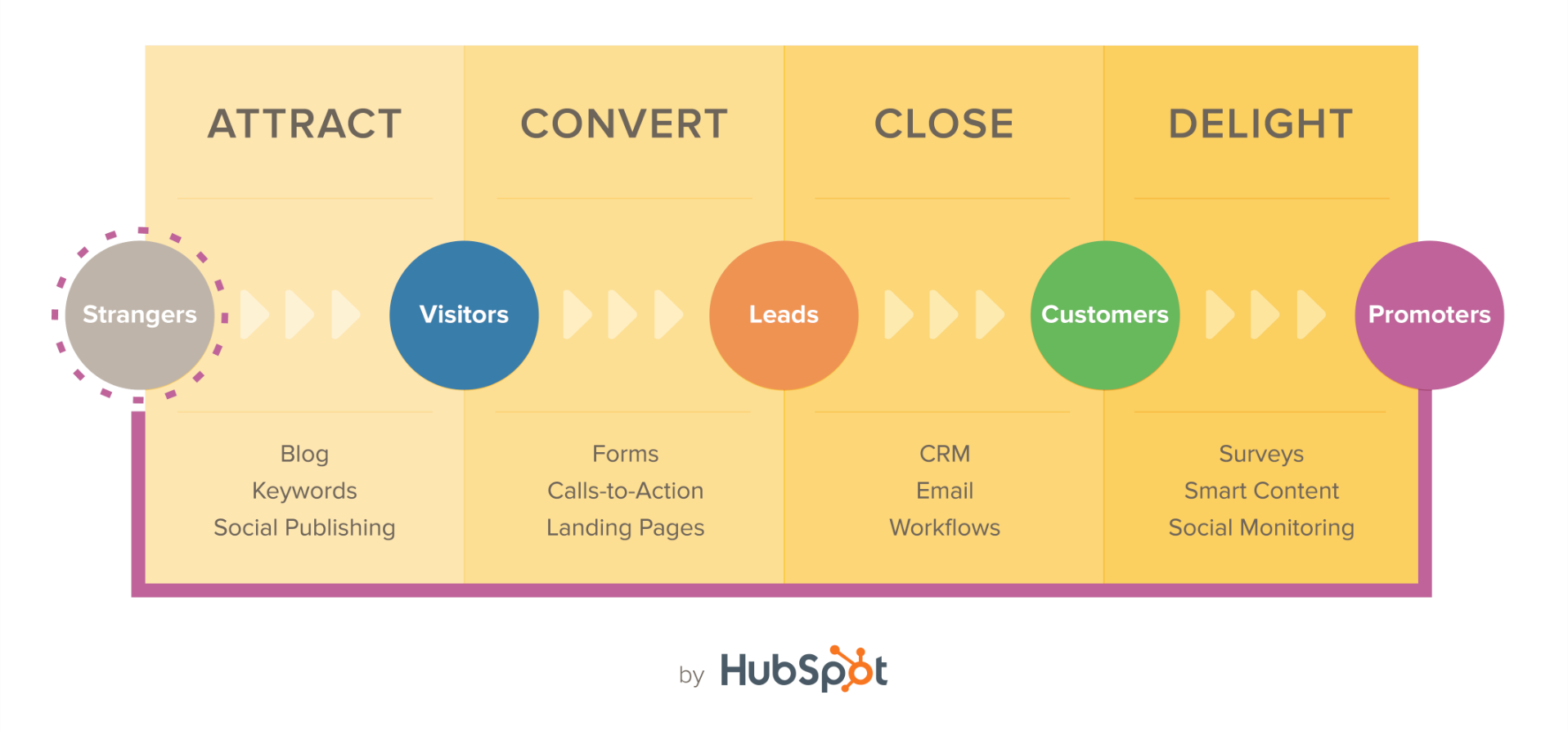 Along the top are the four actions (Attract, Convert, Close, Delight) inbound companies must take in order to obtain visitors, leads, customers, and promoters. Along the bottom are the tools companies use to accomplish these actions. (Note the tools are listed under the action where they first come into play, but that's not the only place they're applicable! Several tools, like email, can be essential in several stages of the methodology.)