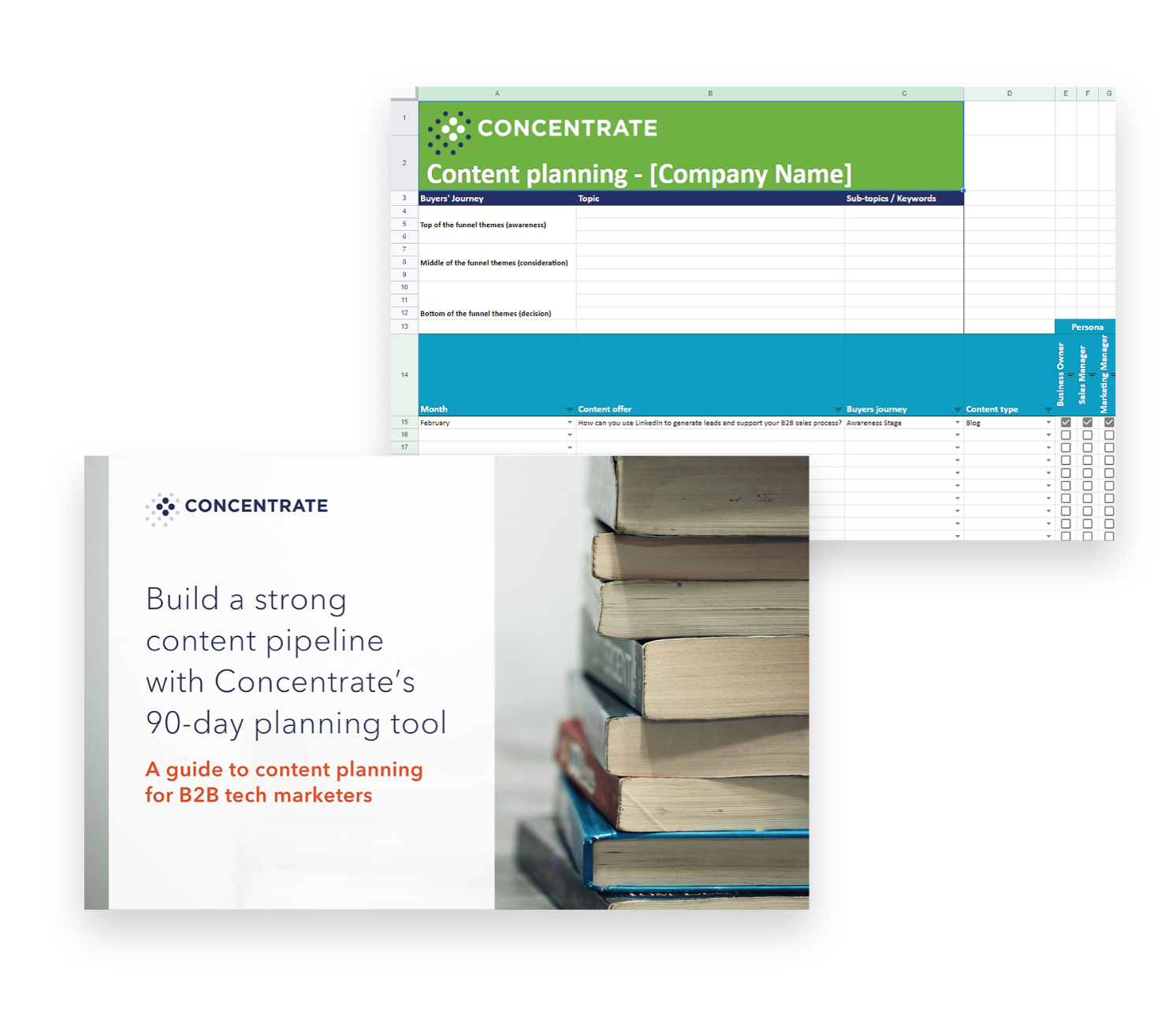 B2B content marketing planning template + guide
As a B2B tech marketer, you understand the importance of content. But how do you start on your journey to producing quality content that generates quality leads?
We've developed a 90-day content planning template that drives the production, publication and promotion of content - and we're sharing it to help you on your content marketing journey.
90-Day Content Template
This template allows you to hit the ground running with your content strategy and ensure you're on the right track
Content Guide
A guide that outlines how to use the template to its full advantage and includes tips, suggestions and examples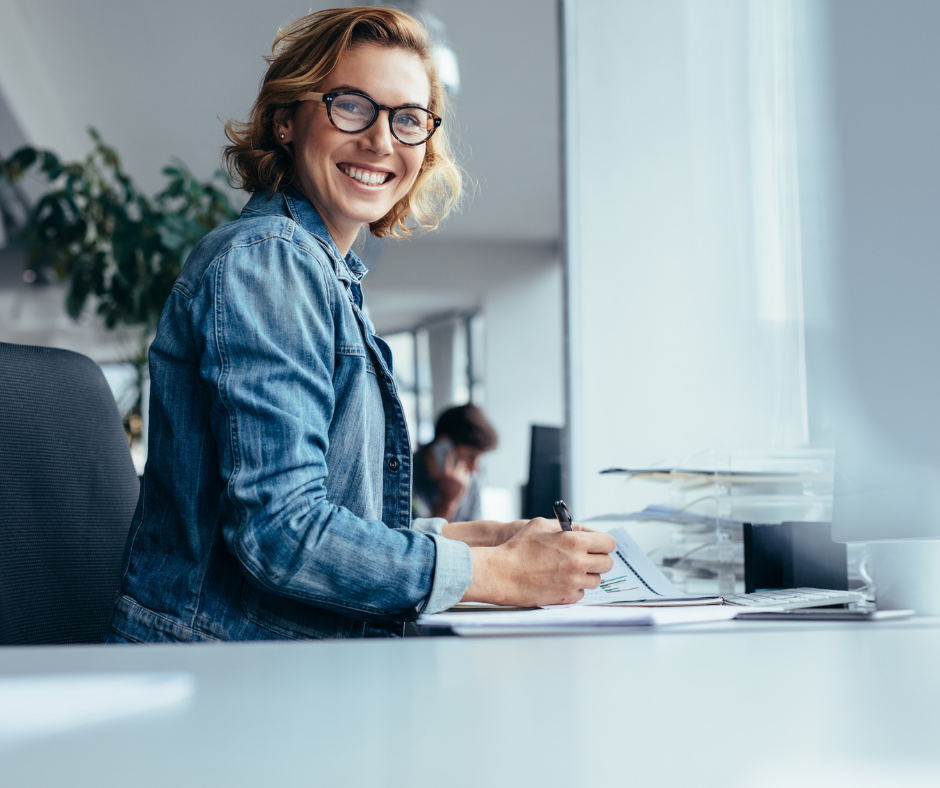 With our content planning template, you'll be able to:
Organise your B2B content strategy and optimise it for SEO

Better target your buyer personas

Ensure that you tap into each stage of the buyers' journey effectively

Track progress and adjust your plan when necessary

Speed up development time

Easily collaborate with your whole team - from content writers to C-Suite and more
About the Author
Greg Williamson is the Director and B2B content expert at Concentrate, a New Zealand-based marketing agency specialising in the hi-tech sector.
Most of Greg's career has been focussed on helping tech companies market and sell their innovations, through inbound marketing digital strategies. With deep product and brand strategic expertise, Greg's the go-to for everything B2B content related.
Greg has also held various sales and marketing roles at Jade Software Corporation and worked as a consultant for government and corporate public relations firms.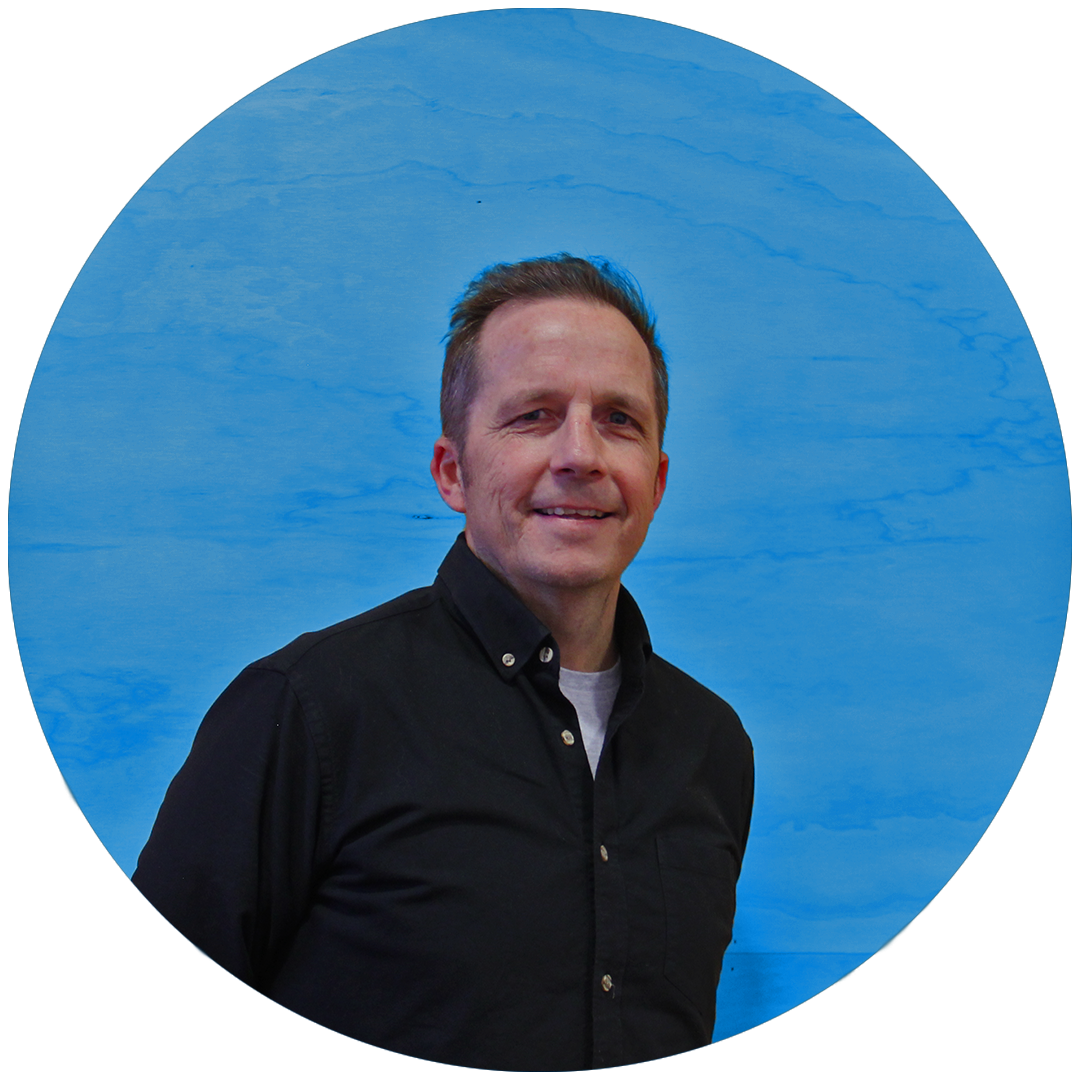 Greg Williamson
Director at Concentrate
Get the template and guide