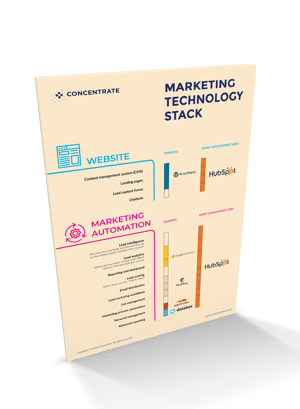 Concentrate marketing technology stack
What marketing technology is right for you?

We've picked the best and the easiest tools for marketers. The tools we recommend are those that we work with everyday.

Download our example Marketing Technology Stack to understand the technologies you can leverage to make your lead generation more efficient.
Download this Marketing Technology Stack example to learn about the:
Variety of tools at your disposal
Mix of free and paid apps that work
Power of an all-in-one tool
Download the MarTech Stack Now