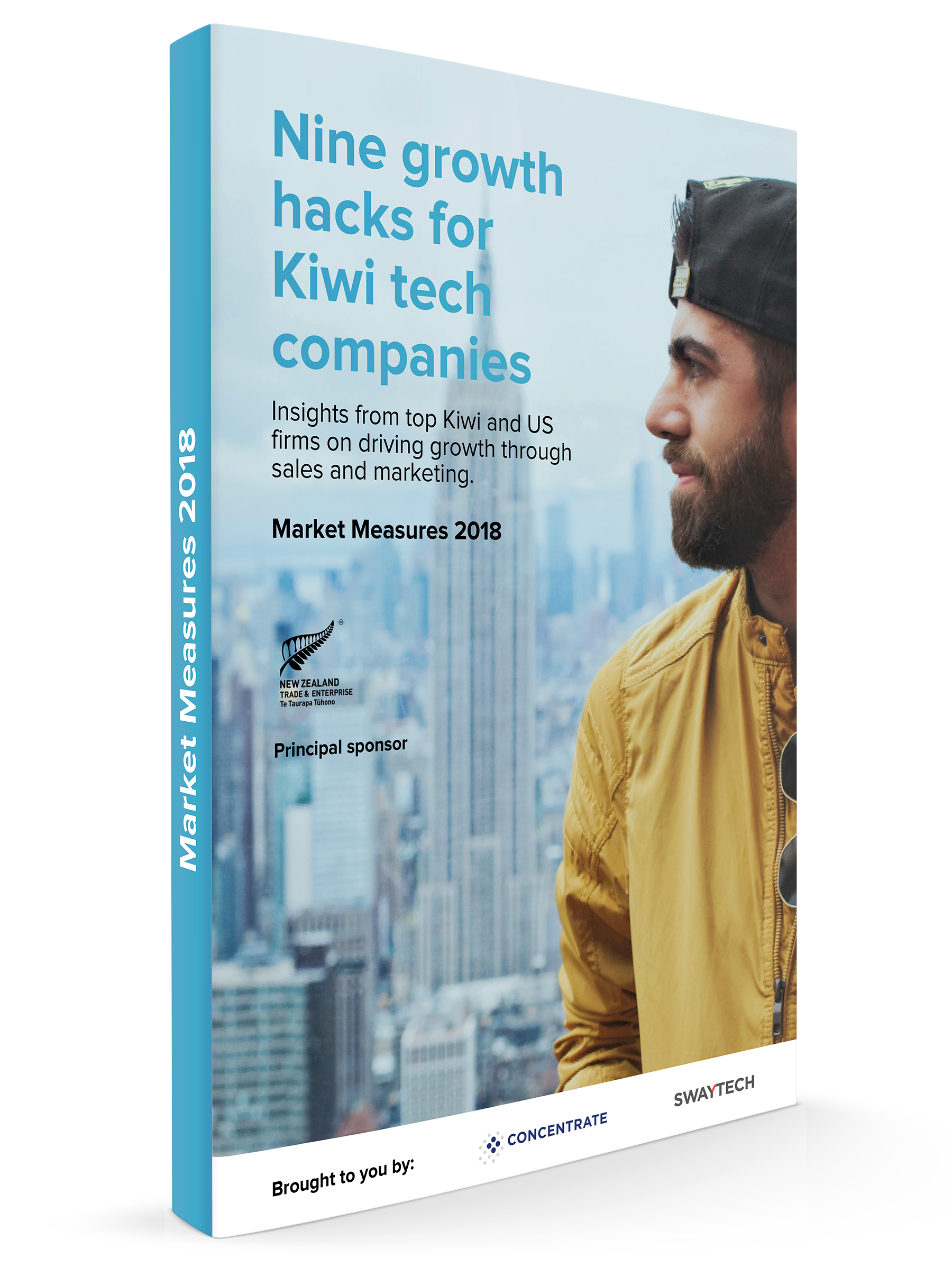 Nine growth hacks for kiwi tech companies
Insights from top Kiwi and US firms on driving growth through sales and marketing
Market Measures
We surveyed over 300 Kiwi tech companies to gain a better understanding of their sales and marketing and came up with nine shortcuts to growing revenue, based on our findings.
Take a look at what's inside the report
318 Kiwi tech businesses provided detailed data for the survey. What insights can you get from the Market Measures report?
Do more lead generation
Indirect marketing (e.g. email campaigns, advertising, social media, etc.) is the primary source of sales leads for 36% of companies, compared to 80% in the US.
Up the focus on digital
26% of Kiwi companies identified growing website traffic as one of their two main marketing priorities compared to 54% of US companies.
Employ more sales people
Kiwi high growth companies have 40% more sales people than non-high growth companies, across all company sizes.
Why download the report?
Benchmark your marketing and sales spend against your peers

Understand what lead generation tactics others use, and what they rate as most effective

See what sales and marketing technology is most commonly used

Learn what marketing and sales metrics make sense

Gain insights from the nine growth hacks we've identified
The Sales and Marketing growth hacks
Hack 1 - Hold marketing's feet to the fire

Hack 2 - You need to export more

Hack 3 - Turn your website into something useful

Hack 4 - Do more content marketing, but don't be boring

Hack 5 - Use marketing technology, consider HubSpot

Hack 6 - Understand your funnel and make it more efficient

Hack 7 - Inject more tech into your sales

Hack 8 - Hire more sales people

Hack 9 - Happy customers are your biggest marketing weapon
About the Author
As the Managing Director of Concentrate, Owen has extensive experience in the New Zealand technology industry, in technical, sales and marketing roles.
His career has been focussed on helping businesses successfully develop, use or commercialise technology based products and services. This includes periods working in the United Kingdom and the USA.
He leads the Market Measures annual survey and analyses the sales and marketing benchmarks for the subsequent report, with insights from numerous New Zealand technology companies, and comparison data from their USA counterparts.
Currently, Owen's focus lies with undertaking major research tasks and analysing data to provide insights and recommendations for Concentrate and its clients.

Owen Scott
Director, Founder and Research Expert at Concentrate
Principal Sponsor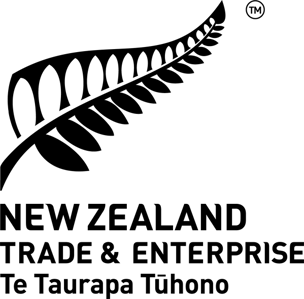 Our Supporters
New Zealand Technology Industry Association (NZTech)
New Zealand Hi-Tech Trust (Hi-Tech Awards) | ChristchurchNZ
New Zealand Software Association (NZSA) | Canterbury Tech
Wellington Regional Economic Development Agency | Priority1
Auckland Tourism, Events and Economic Development
FinTechNZ | Tech Marketers