HubSpot a breath of fresh air to sales efficiency at Aeroqual
How tech brand Aeroqual resolved communication silos by migrating disparate systems to the HubSpot CRM Platform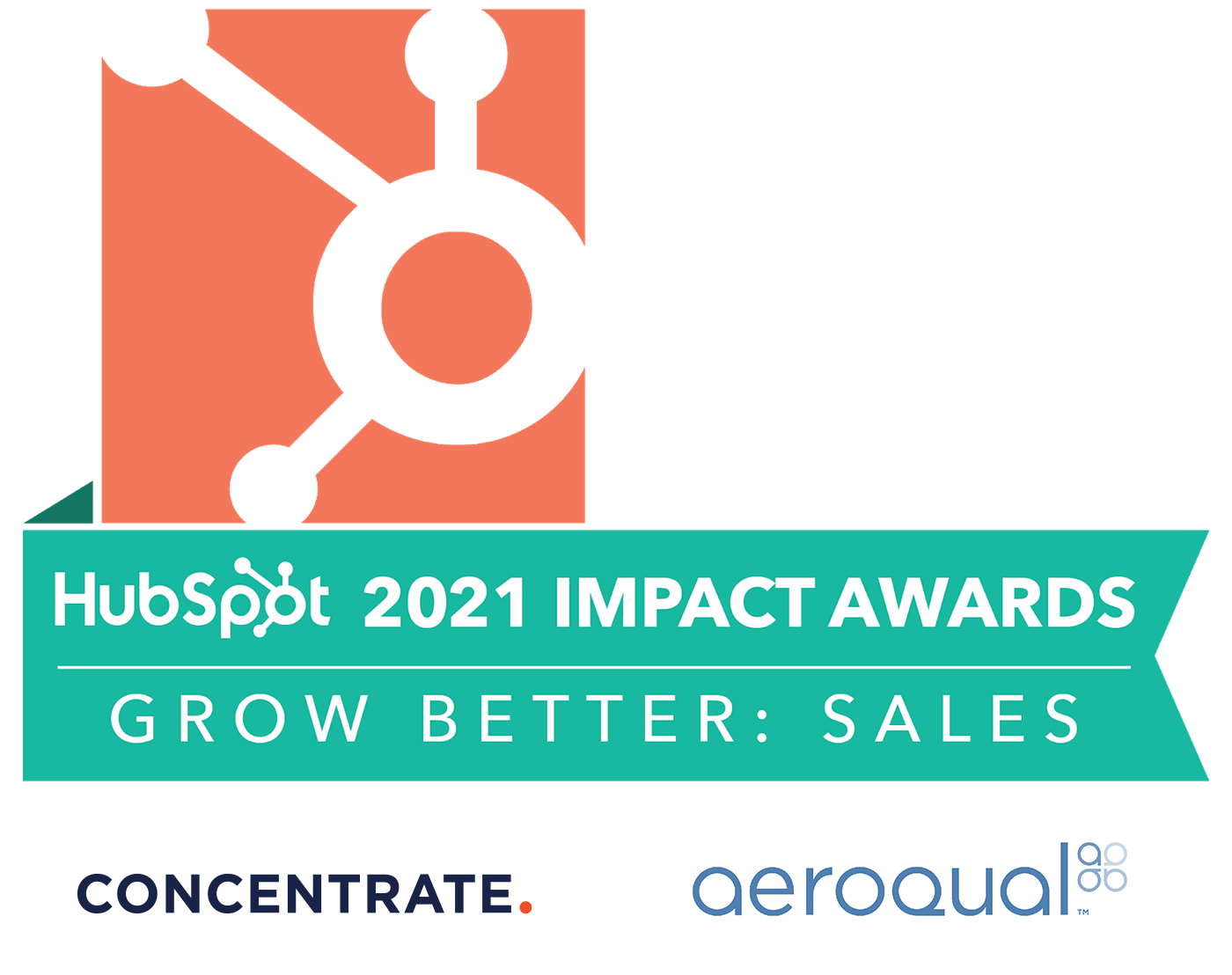 The Client
A global leader in air quality monitoring technology
Serving Environmental, Health and Safety professionals in industry and government, Aeroqual has grown a reputation as a global leader in air quality measurement and management technologies.

Aeroqual's environmental monitoring platform is built on intelligent IoT devices, cloud software and services designed and manufactured in the company's headquarters in Auckland, New Zealand. Incorporated in 2001, the company is on an accelerated growth trajectory, onboarding key customers, partner networks and channels globally. To date, Aeroqual has offices in New Zealand, North America and China, and live projects in over 100 countries.
The Challenge
Disparate systems caused communication silos and slowed business growth
The core challenge Aeroqual faced was the reduced efficiency and visibility of lead generation through disparate systems and communication silos.
Paul Pickering, VP International Sales and Dean Andrews, Inside Sales Manager at Aeroqual explain that prior to implementing the HubSpot CRM platform the company's growing team struggled to relay key information between marketing and sales channels, restricting them from converting leads quickly.
Aeroqual rely on internal marketing and sales teams to nurture leads, qualify them and then pass them onto the appropriate sales representatives and channel partners. Sales, marketing, and customer support were acting independently from each other which hampered customer communication and creating unnecessary delays. "We wanted to stop our siloed operation and integrate the communication between ourselves and our customers," says Paul.
Relying on multiple systems like, SalesForce, Zero Keyboard, Drip, Excel, Google Analytics, Google Ads and social media networks such as Twitter, LinkedIn and Facebook to convert leads, Aeroqual struggled to gain visibility of both sales and marketing efforts. "It was very difficult to report marketing spend against company revenue metrics in the absence of an integrated digital marketing tech stack," says Dean adding, "Trying to maintain all these platforms and be across them all, bring them together and involve everybody was a real challenge." The company needed a more consolidated system; one that had large application integration capabilities and one that could make the sales and marketing handover process easier.
Paul says, "It was really important to us that the information coming in from our prospects and client base was referred quickly and accurately. We wanted to seamlessly integrate our communications for marketing and sales lead generation into one platform." From a sales perspective, Aeroqual wanted to qualify leads with much more authority than they had been doing in the past.
"We can now drill into analytics to produce reports that inform our processes and opportunities for improvement. Lead source analysis has informed our sales process and marketing spend more intelligently."
Paul Pickering
VP International Sales, Aeroqual
The Solution
Getting the flywheel going with a consolidated platform and knowledgeable migration partner
Having investigated platform examples in parallel industries, Aeroqual decided on the HubSpot CRM platform. Paul says, "We asked similar organisations to ours about who we should be talking to and HubSpot came up many times in these conversations, along with Concentrate and other marketing agencies. So from there, we started to investigate further."

Aeroqual found HubSpot could offer the platform visibility and flexibility needed to track and scale sales operations. To get their flywheel of marketing, sales and customer service connected and agile. Dean says, "There was a risk going with just one platform across everything. We wanted to make sure that we still had diversity and that if we went with a single platform that it could play well with others."

Given the scale and variety of disparate systems used at Aeroqual, they knew they needed a migration partner to manage the project and ensure customer data and workflows were migrated in the best, and most efficient way possible. "One of the attractions of choosing Concentrate was their understanding of the migration project. We had a sense of how big the project was going to be, so we knew how important it was to choose the right migration partner for it. Concentrate had a good feel for that, they raised some of the issues that we weren't aware of," says Dean.
The Results
Seamless data migration and greater interdepartmental visibility
Both parties knew the migration project would be no small feat. Dean explains, "Together as a team, we came up with a good way of migrating the data live to minimise as many disruptions as possible."

The migration project was completed in four months. In that time, Concentrate helped shift the Aeroqual team to HubSpot, moving over 30k+ contacts, cleaning duplicates and inadequate contact data, and teaching the Aeroqual team how to utilise the HubSpot platform. "We had to reset ourselves and learn the HubSpot vocabulary. We looked at everything from our customer's inquiry through to delivery of the product," says Dean.

Since migration completion the sales and marketing teams have found ongoing success with HubSpot. Sales have taken to the CRM experience like a 'duck to water' building deal pipelines and custom reports explains Paul. Adding, "It felt natural and self-educational which bred confidence within the process and our team. Many times, we would find answers to questions and how-to instructions in the HubSpot library which reduced our dependence on Concentrate."
The Impact
Collaboration has never been closer
Transparency between sales and marketing departments is no longer an issue for the team at Aeroqual. Each department now has access to sales and marketing dashboards and customer communications — making collaboration between the two seamless. For example, over one quarter Aeroqual increased lead response times by sales 49%.

"We can now drill into analytics to produce reports that inform our processes and opportunities for improvement. Lead source analysis has informed our sales process and marketing spend more intelligently," says Paul adding, "Collaboration between the teams has never been closer, it feels like we are one team."

Paul explains from the onset all key stakeholders were involved in the initial communication and scoping process, which helped to establish communication channels to share both challenges and successes. Dean explains that Concentrate have felt a part of the Aeroqual team from the migration onwards, saying, "We regularly touch base with Concentrate to ask questions, and they really do feel like a part of our team."