Our mission
To be the brand behind tech firms
We work with technology businesses across Australia and New Zealand to help them grow. How? By using HubSpot to attract, convert and delight more customers.
For us, technology is everything.

We need digital superstars to support our customers with their HubSpot CRM platform, digital marketing, marketing automation, website development and more. If you have solid digital skills, love the tech industry and want to work in a fun and fast-paced environment based out of Christchurch's EPIC tech hub, read on.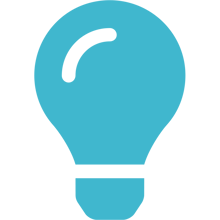 Our values
The values Concentrator's hold
Our culture
Why work with us
Learning and development
Our goal is to support your growth and development, including training and certifications. We have a staff development plan in place to provide employees with opportunities to learn new skills now and in the future.
Social Club
We get together monthly to do fun and challenging activities such as cooking classes, lawn bowls and more. We also give back to the community through volunteer work such as tree planting at the Christchurch red zone.
Perks and Benefits
Our flexible working arrangement allows you to work from the office, remotely, or a combination of both! We also offer a fully paid-phone plan and a paid membership to the Canterbury Tech community.
Digital Projects Specialist / CRM Specialist

Concentrate helps New Zealand's smartest technology firms used HubSpot to grow markets for their innovations. Clients choose Concentrate because we are the perfect fit for them: a digital sales and marketing agency where tech is all we do and all we know.
This role makes a difference by working with clients to scope requirement and design HubSpot solutions that will deliver on these.
We're constantly on the hunt for talented marketers with a solid tech industry background, or complementary organisations to partner with.

Connect with Owen or Greg on LinkedIn and we can take it from there (you'll need to be eligible to work in New Zealand).