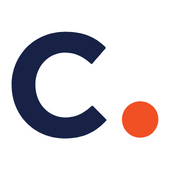 Digital Projects Specialist / CRM Specialist
Permanent Full-Time | Christchurch-based
Position overview
How this role makes a difference:
Concentrate helps New Zealand's smartest technology firms used HubSpot to grow markets for their innovations. Clients choose Concentrate because we are the perfect fit for them: a digital sales and marketing agency where tech is all we do and all we know.
This role makes a difference by working with clients to scope requirement and design HubSpot solutions that will deliver on these.
Values we want our people to hold:
PERSONABLE: Friendly, positive, good-humoured. Able to proactively build good relationships internally and with customers.
PRAGMATIC: Able to step back from what we are doing and assess whether it will help the client. Give the client practical advice they understand, and will deliver results.
OWN IT: Take personal responsibility for work, and for meeting client needs. And responsibility for developing own skills and knowledge. On brief, time and budget.
EXCELLENCE: Push for the best result we can get, not happy to simply get the job done. Focussed on quality and on the result. Organised, standardised methodology and technology.
ENERGY and DRIVE: Organised and self-disciplined, focussed on getting client work done. Positive and encouraging of the team. Drive for personal and customer improvement. Add energy to the room.
Key accountabilities for this position:
Delivering HubSpot CRM platform projects and ongoing services for customers

Assist in delivery of CRM migration and implementation projects for Concentrate customers.
Monitoring performance and adjusting plans
Project managing fixed term services work such as HubSpot implementations



Providing HubSpot support to named customer accounts

Providing advice on how to leverage HubSpot and related technology solutions
Responding to client requests for advice and support



Providing input into Concentrate's HubSpot services offering

Keeping informed on HubSpot product development
Provide input into new HubSpot service ideas
Key people you will be working with:
Owners/senior managers at Concentrate customers, primarily technology-based businesses in New Zealand and Australia.
All Concentrate staff.
HubSpot contractors
Experience, Capabilities & Qualifications
Required experience & skill requirements:
Specialist capabilities
Technical project management skills
Software lifecycle knowledge including business analysis
Experience in providing software implementation advice
Experience in understanding user requirements and interpreting for software solution design
Microsoft Excel
Knowledge of the HubSpot growth technology stack
Technical skills
Strong working knowledge of the HubSpot CRM platform
Experience working with technologies including CMS, CRM and marketing automation (e.g. HubSpot, ClickDimensions, MS Dynamics, Salesforce, Zoho, SugarCRM, Pipedrive, Marketo, ActiveCampaign)
Familiarity with HTML, SQL, XML. Experience with APIs.
Database segmentation, reporting and analysis. Experience working with data in spreadsheets would be advantageous
Previous hands-on experience executing technical projects such as CRM implementations, software delivery projects, complex web development projects
Consulting skills
Ability to build and sustain strong customer relationships (understanding their challenges, communicating well, being highly responsive)
Experience working in the B2B technology sector, preferably with owners and managers
Management experience
Ability to work with a multi-disciplined team in a highly productive way
Excellent project management skills
Required education / qualifications:
Business/technology degree
Involvement in tech industry groups