Inbound marketing driven by HubSpot helps electronics pioneer reinvigorate global marketing and sales
AuCom engaged Concentrate to help provide advice and support in developing their digital marketing strategy.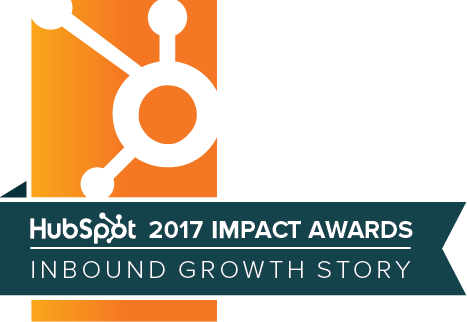 The Client
AuCom is a leading exporter of motor control products based in New Zealand
Established in 1978, AuCom is a privately owned business that designs and manufactures soft starters (used to start and control electric motors). It employs over 100 people at its Christchurch design and manufacturing centre, and has subsidiaries operating in Germany and the USA.
More than 40 companies distribute AuCom products into every region of the world. AuCom soft starters are used in systems ranging from clean water projects in the Philippines, to aluminium mining in Tajikistan, and wastewater systems in South Africa.
The Challenge
To apply digital strategies to connect with its global markets and better support its reseller channel.
AuCom had grown their business through traditional marketing efforts such as trade shows, advertising and direct marketing over almost four decades, which had served them well in a relatively conservative market sector.
Management realised that with the rapidly growing importance of the internet in selection, evaluation and purchase of motor control products like their own; they needed to apply new thinking to the way they built awareness of their brand and generated demand for their global reseller network.
The company had a comprehensive website and had tried some digital marketing activity on a small scale, such as paid search. It has also had a wealth of knowledge that could be leveraged into quality content. The challenge was using these assets to transform the way the company attracted and converted new leads.
"Selling electronic products into over 40 countries through a complex channel is a huge challenge. Concentrate understand this and bring us real insights into sharpening our strategy and using online technology to connect with our whole supply chain."
Brent Archer
CEO, AuCom Electronics
The Solution
An inbound marketing strategy using HubSpot was identified and implemented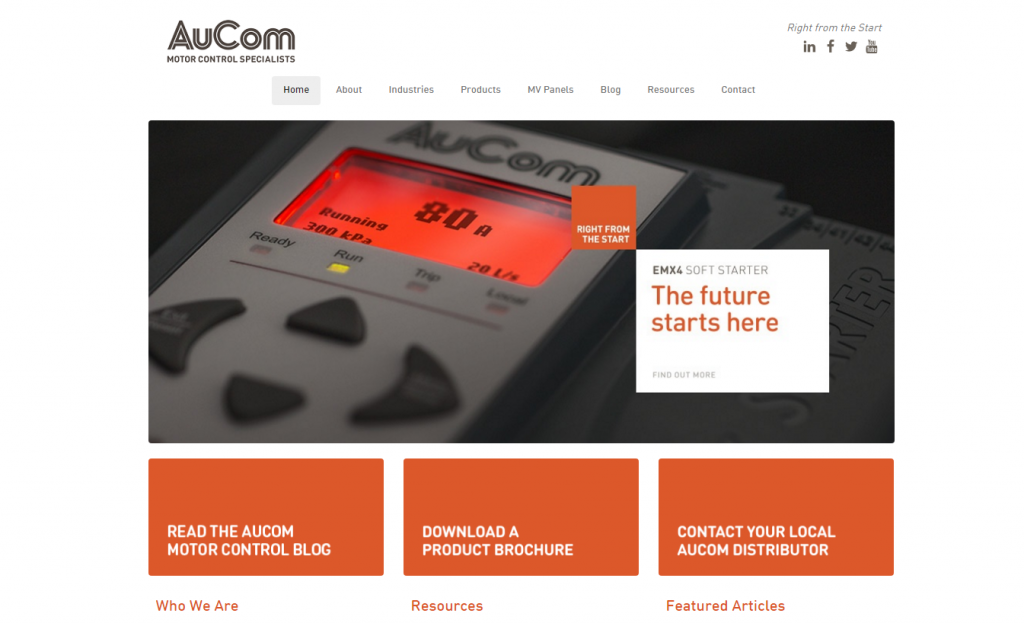 AuCom website home page.
AuCom engaged Concentrate to help provide advice and support in developing their digital marketing strategy. Concentrate's assessment of AuCom's strategic challenges was that an inbound marketing approach would be ideally suited to growing traffic and leads. We initiated a four step programme:
1. Marketing foundation
The first element of that engagement was a strategic marketing project to help refine what industry segments and geographic markets AuCom should focus its marketing efforts on. Concentrate also supported AuCom to refine its value proposition ("right from the start"), by providing customer insight research.
From this work AuCom's core personas were developed:
End-user Ethan: an electrician or plant technician focussed on maximising the efficiency of his operation, and challenged by equipment failures and maintenance requirements.
Reseller Reg: a product manager or similar at a company reselling motor control solutions, including soft start. Focussed on growing his accounts and becoming supplier of choice.
OEM Olly: Sales manager or senior exec at an industrial equipment company, looking for the edge with their product offering.
With these foundations in place, Concentrate implemented HubSpot within AuCom's existing website content management system.
2. Content development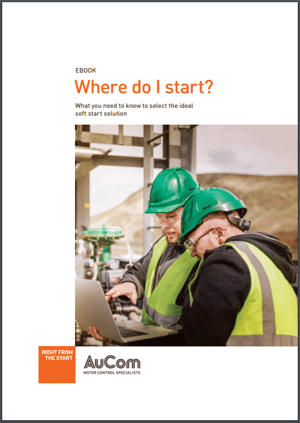 Concentrate's key insight was that AuCom already had a wealth of highly useful content that could be used to drive an inbound marketing strategy. For example, one of the company's founders had some years earlier written a definitive book on "Motor starting theory", which offered a lot of value to our persona groups as top of the funnel content.
We broke this book into five separate white papers (and then combined them into an eBook), updating some of the terminology and developing a fresh graphical design. These were paired with complementary content pieces such as webinars and podcasts on the same subject.
Other legacy content was sourced and packaged into useable outputs to drive campaigns. A highly effective middle of the funnel content asset was an infographic designed to help people choose what technology to apply in a given situation. This was backed by more frequent generation of case studies to help drive leads through the middle and bottom of the funnel.
3. Driving traffic
Concentrate reviewed the AuCom website for inbound readiness, identifying opportunities for call to actions and ensuring it was optimised for organic search. That included a keyword research exercise and subsequent update of the website.
A key for AuCom was increasing its blogging activity. From posting irregularly (sometimes months apart), Concentrate worked with AuCom to generate blogs aimed at the top and middle of the funnel on a more regular basis.
With HubSpot we were able to substantially increase AuCom's social media activity across LinkedIn and Twitter, driving a large volume of quality traffic. LinkedIn, especially LinkedIn groups, was a useful channel for connecting with our technical audience.
AuCom's paid search was focussed on promoting content offers rather than product adverts, generating more quality leads.
We also implemented an aggressive email marketing approach using HubSpot, leveraging AuCom's existing contact database and then driving engagement with new contacts as they responded to content campaigns. Emails sent increased by 245% over 2016, and open rate grew by 149%.
4. Converting to leads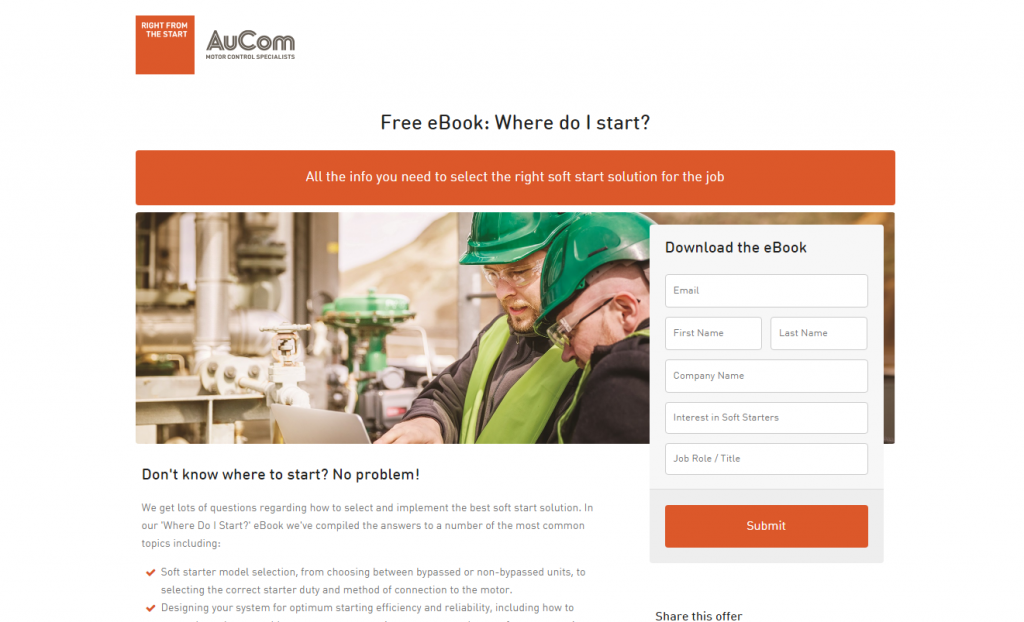 AuCom 'Where do I start?' eBook landing page.
By embedding HubSpot landing pages into the AuCom website, we were able to convert existing website traffic into marketing qualified leads, as well as driving new contacts from our campaign activities such as social and paid search. Landing page views grew by 100% in 2016, at an average conversion rate of 6.38%.
As traffic and conversions grew, we started to add progressive profiling to the AuCom landing pages, helping to understand our visitors more and put them into our core persona groups.
The Results
AuCom worked with Concentrate to grow sales of its LV product range using inbound marketing.
After developing a lot of the foundation elements of AuCom's marketing activities in 2015, Concentrate worked with the company during 2016 to accelerate its digital marketing activity. Focussed entirely on an inbound approach, the company achieved some outstanding results on a year on year basis:
32% increase in website traffic
20% increase in leads generated by the website
700 new leads generated
A particularly successful campaign based on some legacy content which generated over 200 leads at a 29% landing page conversion rate
As a private company, AuCom doesn't report its income publicly but derives income from its Low Voltage (LV) and Medium Voltage (MV) divisions. The inbound marketing campaigns over 2016 were aimed at driving sales growth in its core LV segment, and these sales goals were met and exceeded in some geographic markets.
The Impact
In many ways the company has only started on its inbound journey, and has huge potential to better support its reseller channel and engage more effectively with existing customers.
Applying inbound marketing methodologies has enabled AuCom to reinvigorate its global marketing. For a company that was built on leveraging its expert knowledge into sales through seminars and other traditional activities, inbound marketing was a natural way of finding and generating new leads for itself and its reseller network.
AuCom has found HubSpot to be a highly effective investment, and has recently converted their global website to the HubSpot COS and are currently implementing the CRM.