Digitising sales processes for engineering company
Achieving 26% increase in web traffic and 11% visit-to-lead conversion for world class engineering business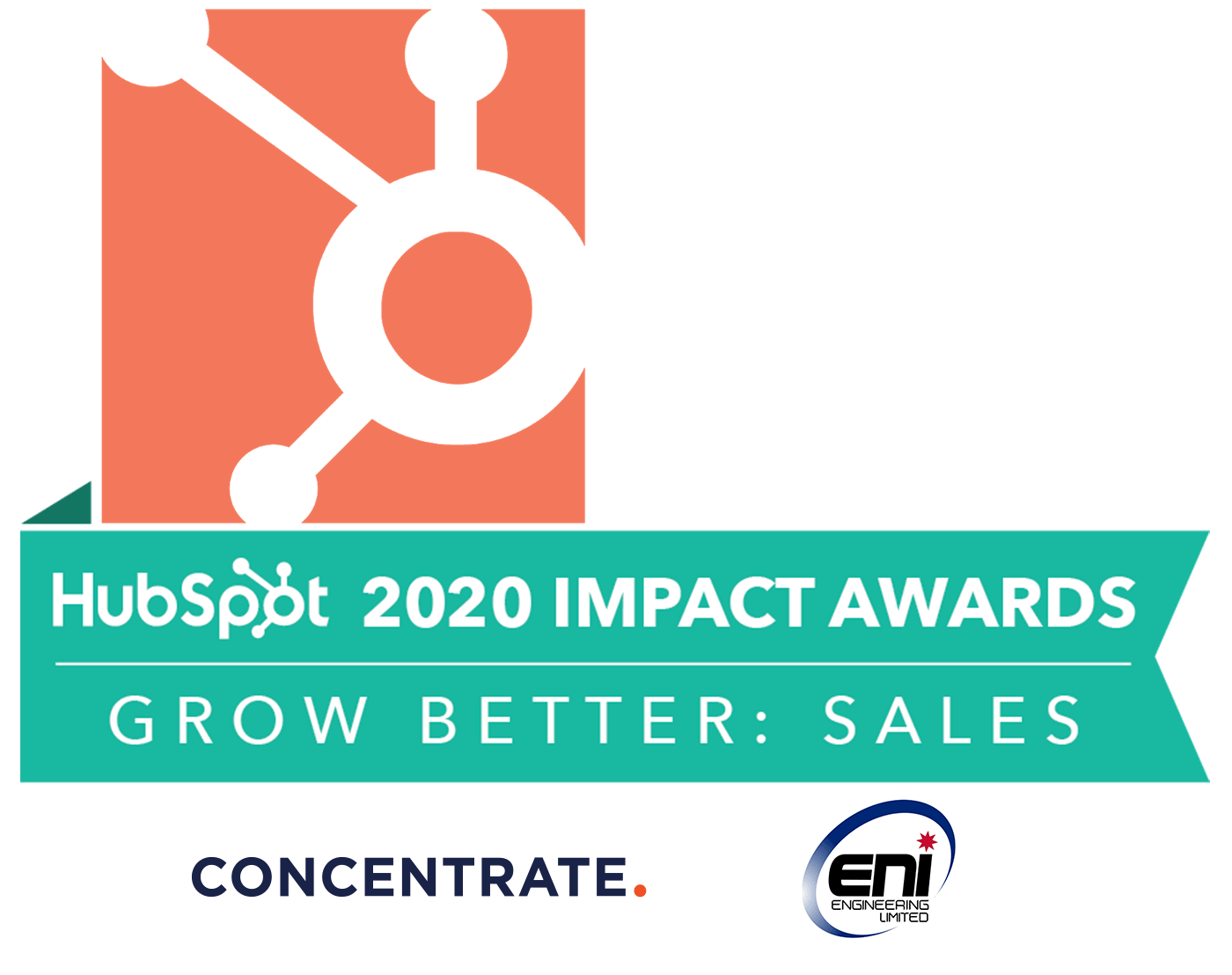 The Client
When engineering business ENI decided to digitise their sales processes, Concentrate deployed HubSpot to take them on the journey.
ENI Engineering is about 'making it big'. Launched 26 years ago as primarily a sheetmetal manufacturer in Christchurch, New Zealand, ENI has grown to provide a range of services from 'crate to carton' - from design concept to finished product for a range of customers. Employing 80 staff, ENI also focuses on training young apprentices and being active in the community. Their key markets include three verticals:
The Power Utility sector
Large scale projects such as the Margaret Mahy Playground in Christchurch
ENI had initially been using enterprise-level CRMs such as those provided by Salesforce and Microsoft. "Those applications were really too big for the size of our business; we only used about 10% of them," recalls Dave Fletcher, ENI's Sales & Marketing Manager. "So we were looking for a CRM that would suit the size of ENI, and our market. We're mostly a domestic company, so we didn't need a lot of the features that a globally distributed sales-team would need."
ENI's goal was to systemise their sales processes and in doing so, gain greater visibility for the business. "It was like a bow-wave coming at us, because all the information was siloed on people's individual laptops," says Dave. "It meant I couldn't see what was coming at us out of the bow-wave in terms of business and quoting, and then feeding that information back to production.."
"Over a period of six months I browsed through probably half a dozen CRM options." he recalls. "What worried me was the fact that none of them really had any local support. I'm a well-practised CRM user, but I'm not a trainer, so I needed a solution that we could rely on locally for support, and who were able to make sure our sales team were well-trained in using it."
"Our marketing and sales activity has become much more aligned. We're getting better at it. We can monitor what works, and what doesn't, and why. We're getting the right messaging out to the right people who are making decisions for their business, and that's key."
Dave Fletcher
Business Development Manager, ENI Engineering Limited
The Solution
Building the flywheel with integrated inbound marketing and CRM
Christchurch-based tech marketing agency Concentrate had been on Dave's radar for many years. When he started at ENI - who didn't have a dedicated marketing department - he decided to outsource those requirements. "We needed some help in that area," he says. "So it was a combination of going with Concentrate from a marketing point of view, but they're also a HubSpot partner so it was a perfect match."
One of the first projects Concentrate and ENI undertook together was to overhaul ENI's website, transferring it from WordPress to the HubSpot CMS. "We used to have a very traditional website; being an engineering business, it was a bit like the old brochure sites," Dave explains. "As we were building our relationship with Concentrate and HubSpot, we decided to bring that all together, because we really needed to tap into the messages that we wanted to deliver to our vertical segments. And we wanted the website to contain all our brochures and documentation, because these days people don't want to be handed bits of paper, they want to view it all online. And now it's our gateway - it's our window to all we have and all we provide."
Implementing the HubSpot Marketing Hub and then progressively the HubSpot CRM, Concentrate began breaking down ENI's customers into verticals, aligning them with the products and services ENI offer that can meet those verticals, and reaching out to those customers.
"The big learning curve for us was the fact that the old way of doing things - calling people, making appointments, physically going to see them - is going, and we're now using e-business technology to do that instead," Dave says. "Concentrate helps us with our content, and then we can use HubSpot to track the information flow going out, capturing it coming back in - it saves miles on cars and planes. And it means that when we are meeting with people, they've been well-informed."
Concentrate has helped embed the CRM with ongoing training. "It's driven by both sides; I'll be requesting help, and Concentrate understands our business and what we need to be trained in, rather than the whole package," says Dave. " The support we've received from Concentrate around HubSpot has been superb."
The Results
Marketing and sales alignment delivering improved sales efficiency and effectiveness
Website traffic increase 26%
Traffic to lead conversion rate of11%
As ENI's sales team becomes more adept at using the HubSpot CRM, there's been an increase in productivity, and they're spending more time on real sales opportunities. "Because we're tracking them from suspect to prospect, right through the qualification process, by the time we get to quoting we're confident that this is a real opportunity that meets the criteria for ENI to deliver on," Dave explains.
The Impact
A tool for the sharp end of the business
As ENI's sales leader, Dave has found the HubSpot platform to be a real business tool. "It's for what I call the sharp end of the business," he says. "I track all our business now, from a suspect, to a prospect, to requesting a quote, right through to negotiation - win or lose. Then I can start to really look at our win-to-loss ratios, and see where we're spending our productive time, and where we should be spending our time."