Personalisation transforms stakeholder engagement for financial leader
How the Financial Services Council used the HubSpot CMS and Marketing Hub platforms to build better online engagement
The Client
Financial Services Council
The Financial Services Council (FSC) New Zealand (NZ) is a non-profit membership organisation that represents the financial services sector in New Zealand.
The sector is a significant contributor to New Zealand. FSC members manage funds of more than $95bn and pay out claims of $2.8bn per year (life and health insurance). Members include the major insurers in life, health, disability and income insurance, fund managers, workplace savings schemes (including restricted schemes), professional service providers, and technology providers to the financial services sector.
As the voice of the sector, FSC is a non-profit member organisation with a vision to grow the financial confidence and wellbeing of New Zealanders. FSC members commit to delivering strong consumer outcomes from a professional and sustainable financial services sector.
The Challenge
Disparate systems not equipped for FSC's growth
When FSC approached Concentrate they had disparate systems to communicate with both their consumer and member databases. They had just migrated from an Excel database to using the standard HubSpot CRM and an additional eight content and communication systems to manage and promote their content.
Clarissa Hirst, Head of Content, Communications & Marketing says, "The challenge for us was trying to personalise our communications and make it more targeted to the different groups that we were trying to communicate with."

Given the breadth of their growing audience, FSC knew their approach to communications needed to change. Using a 'one size fits' all approach was no longer suitable. They needed to start tailoring their communications and enable personalisation and segmentation to offer their content in a more meaningful way.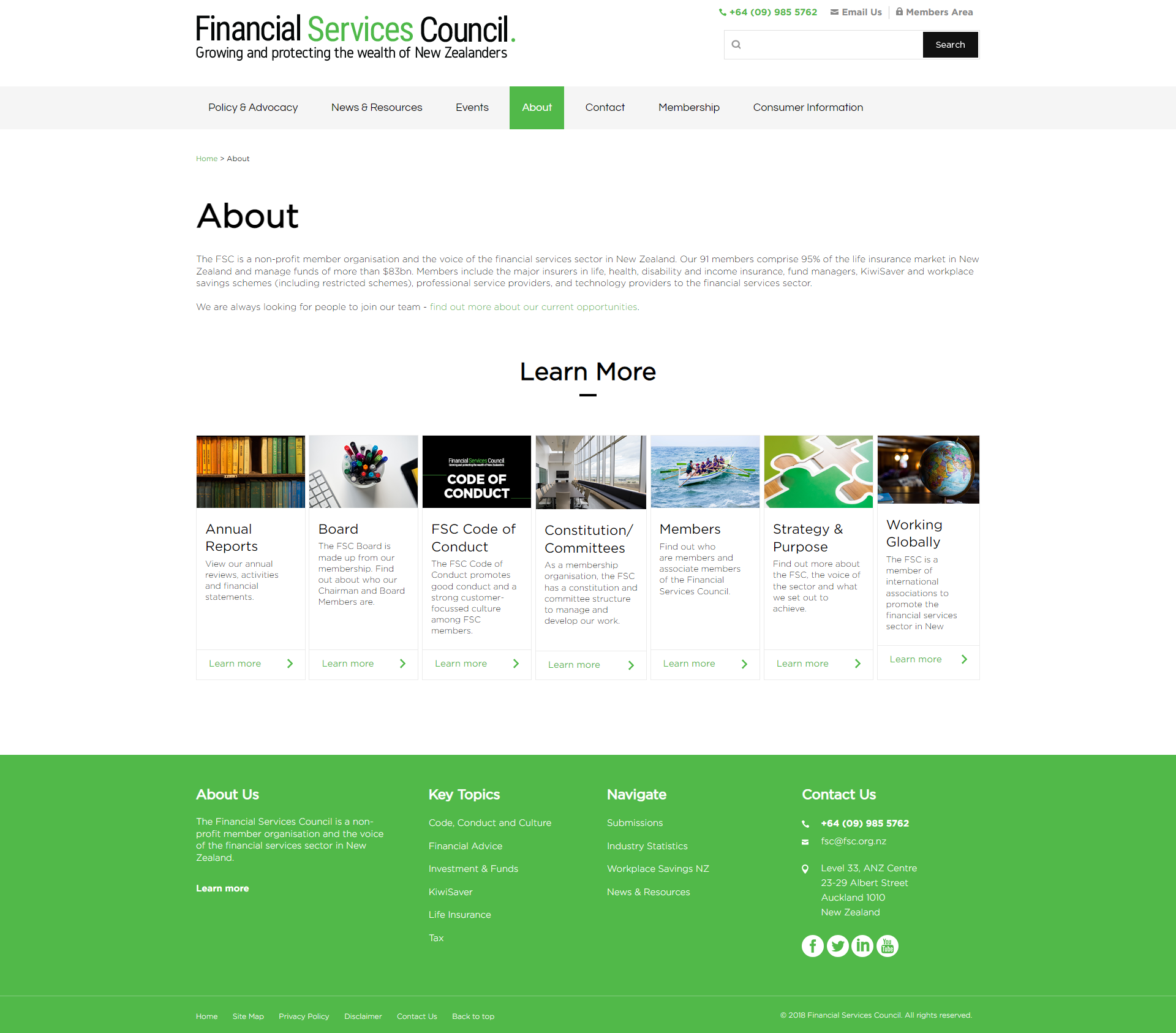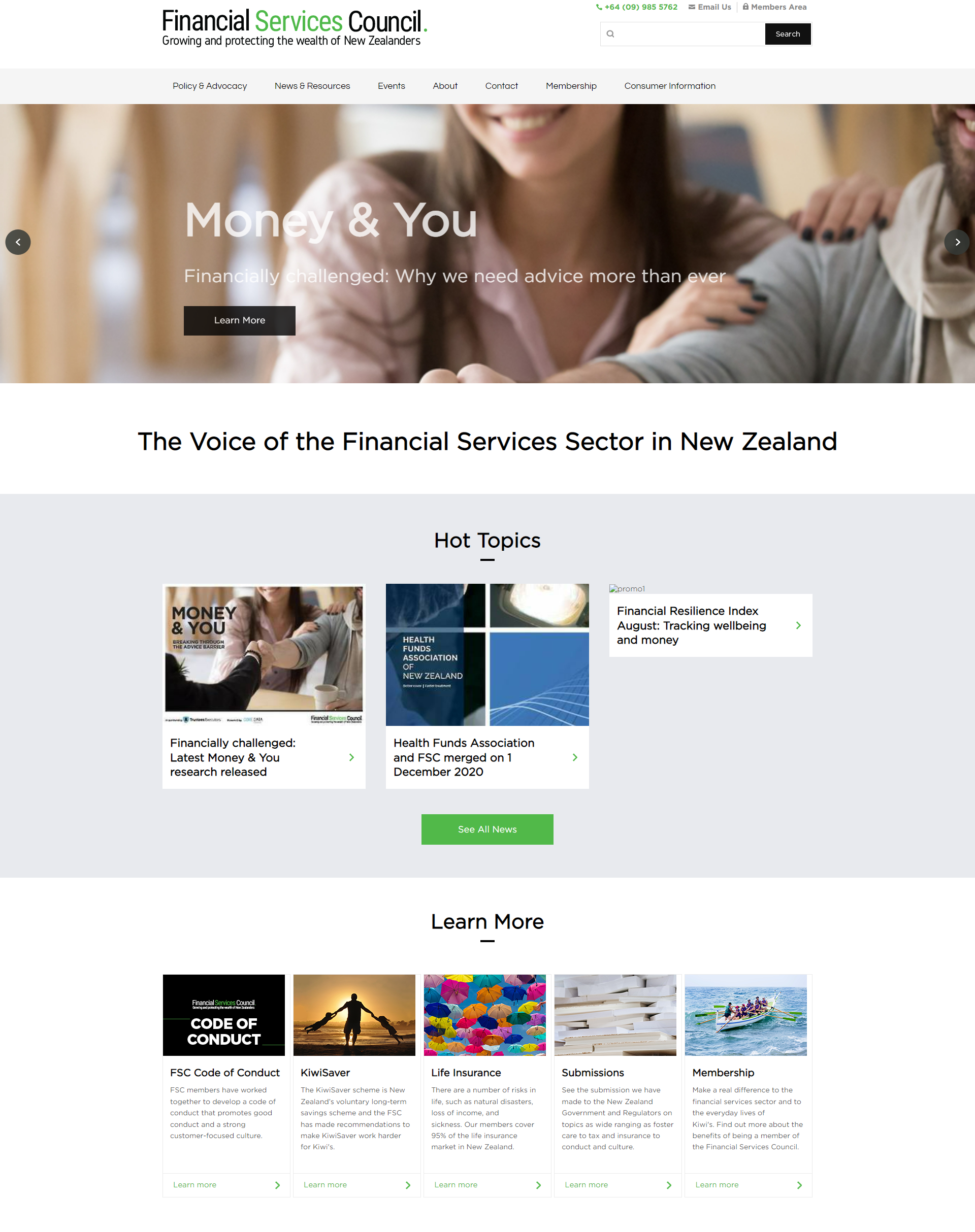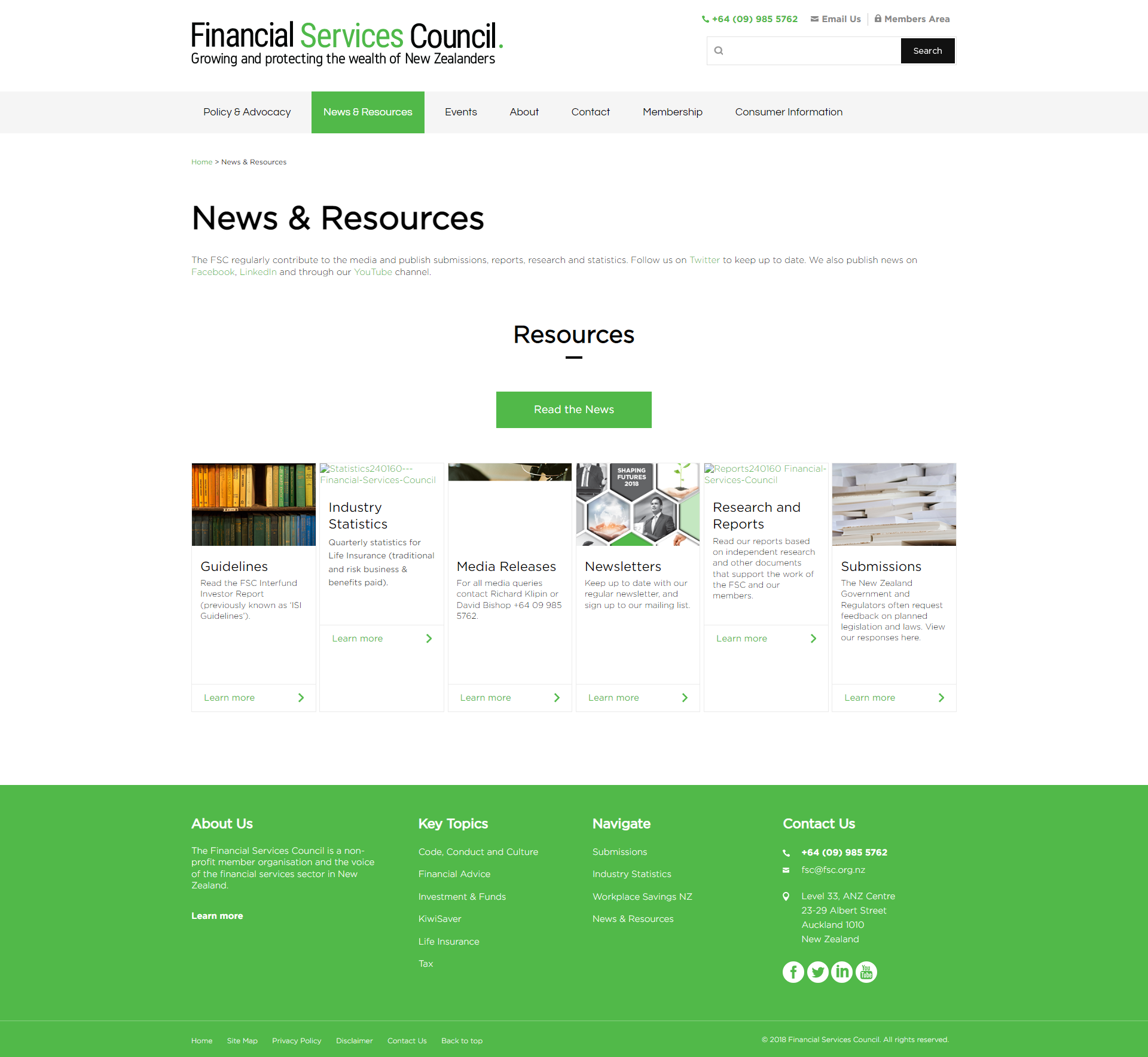 Figure 1-3 — the old FSC website
"Our systems weren't keeping up with our rapid growth. We'd grown from double to triple digits in the last couple of years," says David Bishop, Project Lead. "What we really needed was an infrastructure that would allow us to start really targeting the different financial sectors."
FSC were looking to build a marketing and communications ecosystem that could:
Streamline the team's communication and marketing management across audiences
Tailor and personalise FSC's content to specific sectors and people
Collate the organisation's contact and campaign data in one consolidated place
Provide clearer insight into the success of marketing and communication activity
Help the team retain and acquire new members, partners, and sponsorships
The Solution
HubSpot CMS and Marketing Hubs and an implementation partner
FSC were looking for a partner to help them maximise the HubSpot CRM platform so they could use their growing database more effectively to drive results.

Aware of the challenges and goals they had, Concentrate recommended that FSC utilise both HubSpot's CMS and Marketing Hub Enterprise platforms.
The goal for the website was to be more engaging and tailored to the different audiences associated with the FSC, but it also needed to adhere to strict budget and time restraints.
Given the extensive range of content, the projected scale and content goals of the FSC, we suggested a complete website rebuild using HubSpot CMS Hub. From our experience, we knew this was the most cost-effective and future-proof approach to deliver the FSC team the fully integrated, user-friendly, and scalable website they had asked for.
To build a website that was both functional to the public but tailored to members we suggested creating a website that had both public, private, and members-only pages.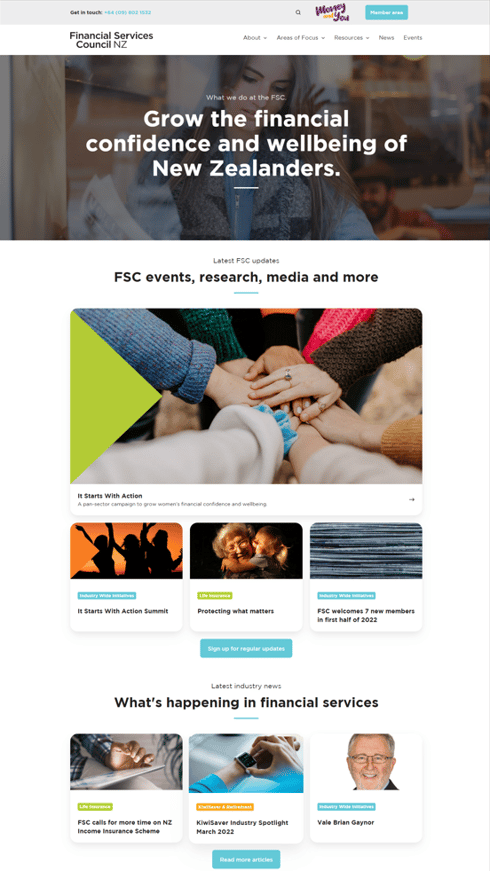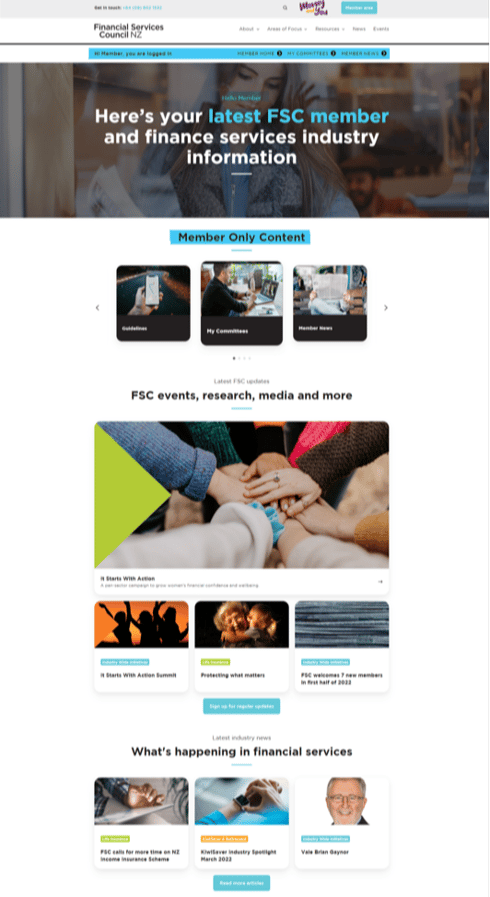 Figure 4 - FSC's new website view as a non-member
Figure 5 - FSC's new website, after a member has logged in
To achieve this we created custom contact properties to track committee membership. The committee information page then serves committee-specific agendas and meeting information to users, using smart content within website modules.

Figure 6-7 - Custom CRM properties to segment users from various committees, and offer personalised, smart on-page content
"What we were able to do through HubSpot was create a separate members area to our website where employees of our member organisations can log in and access member only content," says Clarissa. "So if they are a part of specific sector committees there are now dedicated pages, content and event landing pages they can access and download."
Adjusting the CRM properties fed directly into the marketing and communications activity. Once the website was built, we helped the FSC create committee specific landing pages and events, nurture workflows, and resource centres that used a mix of HubSpot's smart content feature, alongside basic content, tagging to segment and personalise what communications each contact would see.
"We've created a lot of different pages for different things," says Clarissa. "Some for events, some for campaigns that have all required certain modules. That's what I really like about the platform, there's always a way that you can solve a problem."
The Results
Better quality content with greater engagement
"We're spending a lot more time communicating rather than preparing to communicate," says David. "Our communications are getting more views and our events are being attended by more and more people. It's just increasing, increasing, increasing."
The ability to create lists, and segment communications by committees and working groups has made all the difference not only to the FSC but to their members too.
"We've got some great feedback from committee members so far saying it's really easy. All they have to do is log in, go to a page and all the documents they need are right there for them to download," says Clarissa. "And with the click of a button it sends the right content out to all of those people and personalises it for them. It's really helped us automate a lot of our member communications, but on the member side, it doesn't feel like that. To them it's more personalised than it was before. It's been really great on both sides."
On working with Concentrate, David says, "The three words I would use are easy, efficient, and clear. What I mean by that is throughout the process, we've found that the Concentrate team have really stuck to time and budget, and they delivered what they said they would... to produce a really good outcome."