Squiz adopts HubSpot to drive 50% improvement in marketing efficiency and 25% gain in sales efficiency
How Concentrate helped Squiz migrate from 'app sprawl' to consolidating on the HubSpot CRM platform
Squiz is a global digital experience company with 400 employees across its main offices in Australia, New Zealand, UK, Poland, and the US. Squiz provides complex websites, mobile apps, and student portals to a range of customers including government, higher education and enterprise to help support its clients' businesses and customers.
The Challenge
Lack of visibility in legacy CRM
Like many tech companies, Squiz were early adopters of sales and marketing tech, created a classic sprawl of apps. An increasingly disconnected stack of these tools was hampering both the company's sales and marketing efficiency, and visibility into performance.
Squiz faced an organisation-wide challenge with its legacy SugarCRM. Sales, marketing, and service teams were finding the system outdated, slow and difficult to use, resulting in minimal customer-related data being input and greater reliance on third-party applications to get customer-facing jobs done. Overall, Squiz determined that SugarCRM and a slew of other disparate applications were creating inefficiencies in its processes, while hampering visibility to results.
Squiz's tech stack before moving to the HubSpot CRM platform included:
SugarCRM for contact and sales opportunity management

Outreach.io to support business development

Marketo to drive marketing campaigns

Process Street to manage customer onboarding

Jira to manage customer success

PowerBi to fulfil reporting duties

Survey Monkey to understand CSAT (customer satisfaction scores)
"We had a CRM tool that the business very seldom trusted. From a sales team perspective, it was too complex, no-one trusted the data, so people stopped using it, and obviously the side effect of that was we couldn't get a proper picture of our customers and our sales pipelines."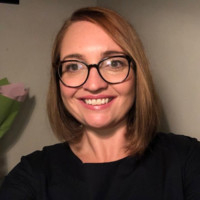 Jane Lowerson
Commercial Operations Manager, Squiz
The Solution
A tailored HubSpot solution implemented by Concentrate
To address the challenge, Squiz worked with HubSpot and Concentrate, as a premium HubSpot solutions partner, to evaluate the platform and its fit to their requirements. In a competitive process, Squiz chose the HubSpot CRM platform and engaged with Concentrate, to optimise its sales operations using the HubSpot CRM platform.
Concentrate worked closely with Squiz to understand its needs and challenges to configure their HubSpot solution. The initial brief was to simply get Squiz off SugarCRM, replace with the HubSpot CRM platform and integrate outreach.io and Marketo to the new CRM.
Following onboarding, Concentrate initiated the following steps to ensure the SugarCRM to HubSpot CRM migration ran smoothly:
Completed an implementation workshop with the primary users to map out their use-cases for HubSpot CRM and Sales Hub.
Configured the HubSpot CRM platform and loaded SugarCRM data (leads, contacts, companies, and sales opportunities).
Completed further workshops to work through the agreed use-cases using the configured HubSpot CRM.
Conducted training and support through to go-live of system.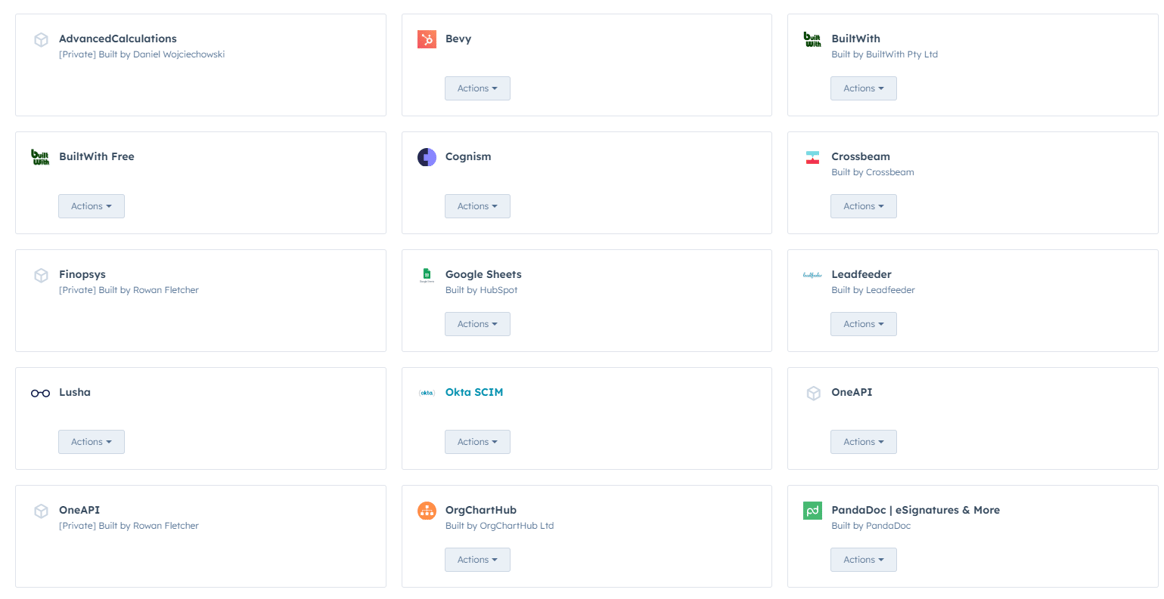 Figure 1. Systems that are integrated into Squiz's HubSpot to connect its existing application ecosystem.
"Concentrate came in, and they really just took the time to understand our needs and what it was we were trying to achieve," says Jane. "They helped us design the solution that was going to work for us and were always on call to help us… it was a really good partnership."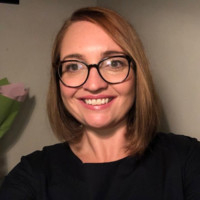 Jane Lowerson
Commercial Operations Manager, Squiz
The Results
Sales Hub success accelerated Marketing Hub and Service Hub implementations
After migrating to the HubSpot CRM platform, Squiz saw significant improvements in its sales efficiency. "We've got a lot more visibility now," Jane explains. "We can see exactly what's happening in each stage of the sales process, which we couldn't do so easily before."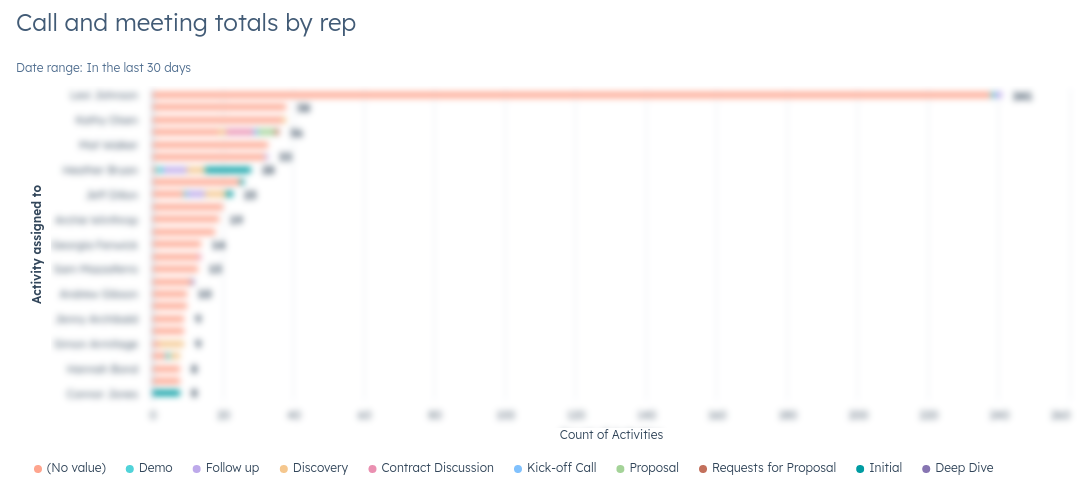 Figure 2. An example of Squiz's SalesHub dashboards.


Because the implementation of SalesHub went so smoothly, resulting in a significant increase in engagement and adoption of the platform, the initial project was re-scoped to include the implementation of Marketing Hub and Service Hub.
"As part of the project, Concentrate integrated outreach templates and adjusted timelines to ensure a smooth transition," says Concentrate CTO Achan Bedi. "The implementation was met with great success, with approximately 50 to 100 frontline employees actively using HubSpot on a daily basis."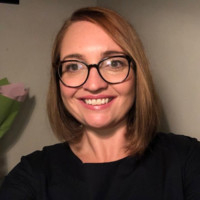 Jane Lowerson
Commercial Operations Manager, Squiz
The outcomes were highly favourable, as Squiz was able to simplify its tech stack by eliminating Marketo, Outreach IO, and SugarCRM. The finance team benefited from native HubSpot dashboards, reducing the need for app integration and data visualisation in Power BI. Recognising the advantages of HubSpot's capabilities, Squiz also decided to migrate key account planning processes to Service Hub, utilising tickets and automation for enhanced efficiency. Ongoing support from Concentrate has been provided, although Squiz has become self-sufficient in managing HubSpot, reaching out for assistance as needed.

Figure 3. Squiz's previous technology stack versus what they have consolidated using the HubSpot CRM Platform.
The results of Concentrate's work have helped make a lasting difference for Squiz with:
25%
Increase in sales efficiency
With one consolidated platform sales teams can work significantly faster and more transparently with one another through each sales process.
50%
Increase in campaign-to-market launch
Campaign-to-market timeframes significantly reduced from three months to 30 days.
Automated deal attribution
Previously sales teams would spend up to 24 hours a month correlating deals won to marketing campaigns. With this now automated, sales teams are free to focus on other impactful work.
Automated onboarding process
Concentrate facilitated the integration of Squiz's third-party onboarding applications into HubSpot to automate the onboarding process and improve the customer experience overall.
With a better CRM in place and greater confidence in its sales, marketing, and service operations, Squiz is able to focus on other areas of growth and innovation.
Concentrate has worked with hundreds of B2B technology companies across virtually every industry and geography. The largest B2B tech focussed HubSpot agency in Australia and New Zealand, we're well versed at helping tech companies achieve their goals on the world stage.
If you're interested in migrating to or implementing the HubSpot CRM Platform or subsequent HubSpot Hubs, please get in touch. We can help you make it happen.