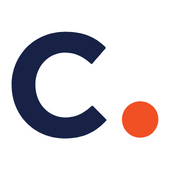 Digital Marketing Specialist
Permanent Full-Time | Remote option available
Who we are
Concentrate is a digital sales and marketing agency that works with B2B tech companies to help them attract, convert and delight customers. It uses the HubSpot CRM platform as its primary technology to deliver these outcomes.
If you've got a few years experience and are interested in gaining deeper skills and knowledge in the application of digital marketing and the use of HubSpot's tech stack we'd love to hear from you.
About the role
You will be an integral member of the Digital Marketing team at Concentrate, working with a number of key New Zealand and Australian technology clients, building and delivering core campaign elements (e.g. landing pages, workflows, email campaigns), creating and managing impactful paid search and social ads, reviewing and optimising SEO as well as using one of the world's top ranked CRMS and Marketing Tech Stacks in the process. Supporting the Head of Digital Marketing and working alongside a talented team, you will develop strong capability in digital marketing strategy and execution, helping the company to effectively and efficiently service its clients.
Skills and experience we are looking for:
We are ideally seeking a candidate with early - mid level commercial experience within digital B2B marketing, demonstrating good content experience (producing quality copy for social media, landing pages, blogs, campaign emails etc). It would be advantageous if you've also had experience with SEO reporting and paid digital advertising. You may be looking for the next step in your career, or simply looking for an opportunity to spread your wings and enjoy a higher level of autonomy.
You will ideally be able to demonstrate hands on experience with:
Digital and offline content creation and management
Content Management systems such as WordPress (HTML knowledge would be useful)
Mailchimp or similar digital marketing automation tools
Creating and maintaining PPC campaigns on search engines and social media.
Keywords / SEO research and search optimising existing and new content.
An aptitude for understanding and learning new technology tools
Experience with HubSpot would be a huge advantage