11 min read
February 10, 2021

No-one ever said lead generation was easy. But done correctly, it works. here's why
Lead generation for B2B tech companies - the process of deploying tactics that attract and convert people into prospective buyers – is and continues to be one of the tougher challenges in marketing. No matter the technical brilliance of your solution, it's unlikely it will sell itself.
In some spaces in the B2B tech industry, marketers have good systems for lead gen, e.g., in IT where it's usually easier to identify and reach decision makers. Unfortunately this isn't true of all areas of the tech sector, making it more difficult to understand who's involved in any decision-making processes. Tech companies also come up against:
Building an infrastructure to respond to inquiries in a timely manner, and then manage and track the resulting leads





Providing relevant and valuable content for potential leads at each stage of the buying process





Having visibility to how lead generation is performing
Then there are the challenges of understanding your buyers, keeping up with - and staying ahead of - the competition. Covid-19 and social distancing has also made lead generation more challenging with less in-person interaction between B2B sales teams and their prospects. Teams are having to conduct more work online than ever before, sometimes with reduced budgets.
Get the basics right
It's always useful to look at what really successful tech companies have in common when it comes to generating leads. And there are some tried-and-true, golden rules that you need to keep in mind when developing a lead gen strategy:
Know your audience - your lead generation strategy should be based on deep knowledge of your target market and the top challenges and pain points they're facing.


Prioritise measurement and tracking - it's essential to know where your customers come from (e.g. Google Ads, social media, email, events, referrals etc), how many qualified leads you're generating, and what your progress is at each stage of the sales pipeline. You need a system that tracks all lead generation, lead nurturing, and sales activities.


The right people on board - lead generation isn't 'set and forget' and it's not something you only do when you 'have the time'. Successful lead gen is a continual, ongoing process - an engine that must be kept running.
Always keep in mind that the objective of B2B lead generation is to create a consistent pipeline of high-intent prospects that you then convert into customers - ones that will buy from you again, and become advocates.
What works really well, and why?
Here are 25 lead generation tactics, in no particular order, that we've found useful across our

tech customers

:
1: Email marketing
There's a reason this is still around – it's a very powerful tool. There are so many possibilities, and the correct email to the right person at the right time will help you to nurture quality leads. The idea is to offer something valuable which is customised with the contact's name, company etc. You can use specific email marketing software like MailChimp or integrated CRM platforms like HubSpot, and add clear call-to-actions (CTAs) and your social media links. Send out a monthly email newsletter to your contacts database linking to key updates on your website, including a landing page with an offer to convert on something like an eBook.
2: Social media
This should be part of any marketing mix. For B2B lead generation, the power of social media can be significant, as it helps to build long-term relationships with your prospects. You can move the conversation ahead through messaging, commenting and in-post CTAs to drive traffic to your website. There are lots of options, for example, you could find Facebook groups relevant to your sector and become a regular contributor. Once your input is established, point members to genuinely useful resources on your website.

3: High-quality content
This is essential for building up your prospects and ultimately leads. Good content doesn't just help to rank with Google, but will increase the confidence of your prospects to make an informed decision. Content comes in many forms, but some of the most popular include:
Blogs - keep a regular pipeline going to improve your status as a thought leader in the tech industry, as well as emphasising the 'personality' of your business


eBooks - these offer valuable insights aimed at solving specific pain points. You can mention your solution at the end, but ultimately eBooks are educational resources offered in exchange for contact details



Video -

these can be educational, instructional or an interview format. Video is one of the most popular content trends; research from HubSpot

showed that it's consistently the most preferred form of content for your audience to digest. Promote them through your website, social media and other channels




White papers - similar to an eBook, this is content used to educate readers. Typically, they include statistical data and research findings relevant to your target audience. White papers increase lead generation as they provide relevant information, as well as persuading readers to use your products or services
4: Search engine optimisation (SEO)
SEO is a great way to generate B2B tech leads. To do well, it's not just the content that helps to get you on the first page, it's a strategic approach to what keywords you want to rank for, and how your digital platforms are set up to support this. Valuable content that answers a question or solves a problem is what matters most.

5: Webinars
These are a great way to communicate with your prospects and take them to the next step. Run a webinar on a high pain point subject for your target audience – in the format of a round table discussion or interview with a customer. Promote it aggressively on your website, via email to your database and through social channels. Following the webinar you can issue the recording as another resource for lead generation and continue to promote it through all your channels and/or publish the Q&A session to your website. There are a wide range of effective webinar tools – key is being able to integrate it with your sales and marketing tech stack.
6: CTAs (Call to Action)
Make sure you have highly visible CTA buttons throughout your website. They give your audience lots of opportunities to engage and convert, no matter where they are in their buying journey.
7: Pop-up conversion forms
Use these on relevant website pages. For example, if a website visitor is viewing a certain product page, you could serve up a pop-up for a calculator to help them calculate ROI.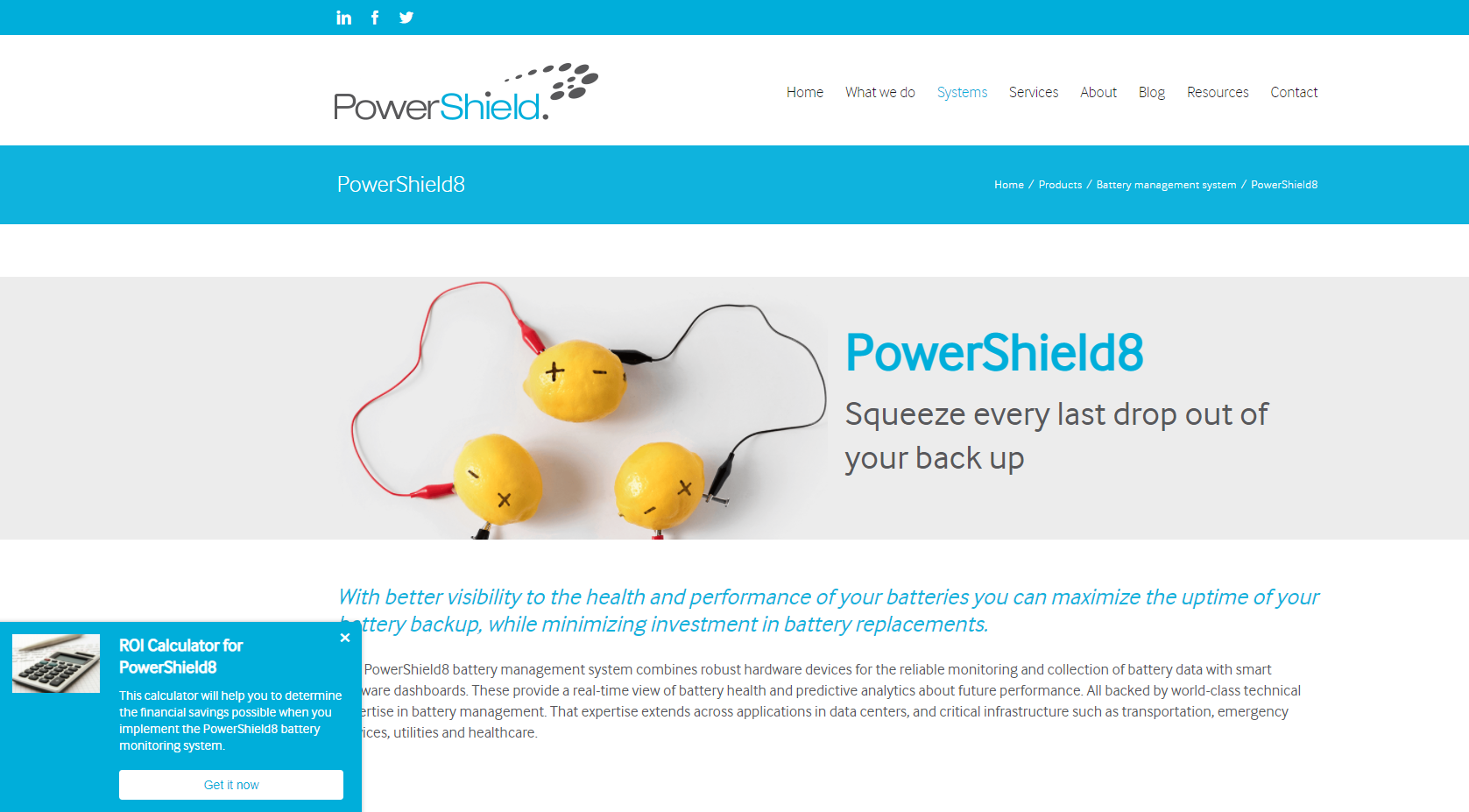 8: Events – workshops and meetups
Industry events are a great way of bringing like-minded people together. Providing real tangible value for the attendees can help spread your good work quickly, which will ultimately lead to quality leads. Working under Covid-19 restrictions mean that for some, these events will need to take place in a virtual sense, but these can be just as effective conducted on Zoom as they are in person.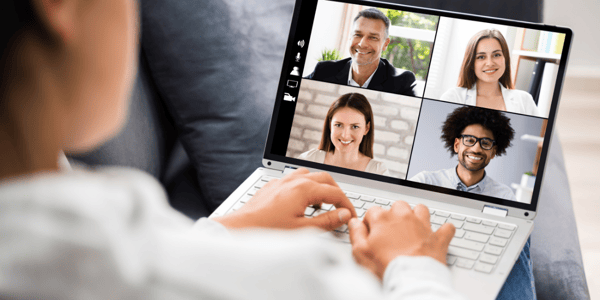 9: Subscriptions
Giving your target audience the chance to sign up for your blog or newsletter is a great way to capture leads. In exchange for their contact details, they get fresh, regular content that improves their education and expertise, and positions your business as a thought leader. Consider including a subscription form in the footer of your website.

10: Case studies
Showcasing your real-life success with your real-life customers is one of the most effective ways of generating leads. Your prospects will always be looking to see solutions in action, out in the real world. If you've completed a successful project and your client is super-happy, ask them to participate in a case study video that highlights just how your solution helped them meet certain challenges. Typically, those challenges will be familiar to your prospects, who are looking for ways to overcome them. Include quotes from your key client contact throughout. Publish the video on your website and transcribe the interview for posting to a webpage to boost your SEO.
11: Live chat
Decision makers want answers now, especially in the tech industry. Live chat fulfils this need, and it also provides you with a competitive edge. It allows a potential lead to ask questions and get replies without having to dig any deeper or visit your competitors' websites for further research. Plus, you can better understand the needs of your audience by analysing their questions and spotting patterns.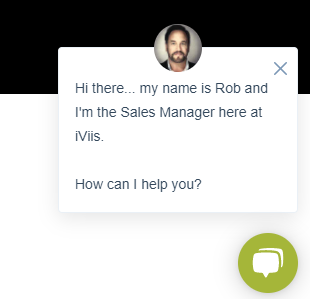 12: The 'negative persona'
Develop a persona of someone you DON'T want to sell to in your contact groupings. You can use it to 'park' contacts that have converted on forms throughout your website, but you don't want to include them in lead nurturing activities - e.g., students, competitors... and your mum.
13: Original content
If you can spot a glaring omission in your field of expertise, then take the time to fill the void. If you have the time to conduct original research that targets specific pain points, you'll create a buzz in the industry. B2B decision makers need insightful information to make good buying decisions, so they are always seeking new and relevant content.
14: Improve the performance of your website
For tech businesses, your website is at the centre of your brand. It's where potential customers often get their first look at the company and what they do. When it comes to generating leads, it's an essential tool. It needs to load quickly, be easy to navigate, and be mobile-friendly. Remember, they should be dynamic and continually updated. And be sure you're not making any of these mistakes.
15: Offer a free trial
Give your prospects access to your product for a limited time in exchange for their contact information. It gives them the opportunity to test the full potential of your service or solution for themselves, which will drive their decision-making. Remember to follow-up with those that have let the trial expire - develop an email sequence that helps them to re-engage.
16: Develop effective lead nurturing campaigns
Lead nurturing is the process of building relationships with your customers throughout their buying journey. It provides you with the opportunity to build trust and credibility with them by positioning yourself as an industry expert and keeping the lines of communication open. With marketing automation software like HubSpot, you can build templates which can be personalised for maximum effect.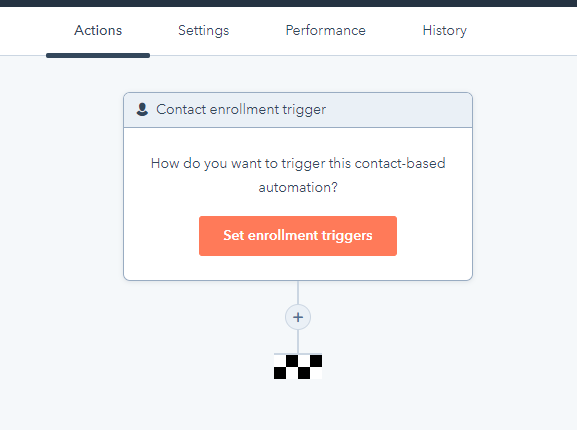 17: Don't let great content go to waste
If you've got a case study, eBook, video - any type of content - that performed well, don't let it gather dust. 'Sweat it' as much as possible - a video can be turned into a podcast, an eBook into a webinar, the options are endless. The point is, great content can almost always be mined for something new and promoted as new increasing its return on your initial investment.
18: Develop a proactive customer testimonial / reviews strategy
This is the mini-version of a case study, and the idea is to really leverage word-of-mouth advertising. If a customer is happy with what you've done for them, ask them to provide a testimonial - like a quote - that you can use on your website and in social media.
Measure customer satisfaction every month (using AskNicely or something similar) and whenever you get a high rating, ask that customer to review your product on relevant industry or review sites (e.g. Capterra, SoftwareReviews, G2)
The fact is that when decision-makers are doing their due diligence, they're far more likely to trust what a company's existing customers say about them, than what it says about itself. This is a really good guide to using customer testimonials.
19: Get personal
Marketing is not one-size-fits-all. Your audience is looking for a personal touch from an actual human that enables them to develop deeper connections and more meaningful relationships. In a SalesForce survey of 7,000 consumers, 57% of the respondents said they were willing to share their data in exchange for personalised offers, 53% for personalised product recommendations, and 52% for customised shopping experiences.
20: Maximise marketing automation
Marketing automation software connects with your CRM to manage your marketing campaigns. This tactic ensures that you can efficiently and cost-effectively put relevant and timely content in front of the right prospects, and have great visibility to the results. HubSpot is one of the leading providers of marketing automation solutions - and Concentrate is a Diamond Partner, with New Zealand's only HubSpot Master Trainer.
21: Harness the power of industry 'celebrities'
Whether they're social media influencers or highly-regarded researchers, audiences love to hear from a 'celebrity/authority' within their industry. If you can work with one - hosting a webinar, delivering a presentation, doing an interview - you're almost guaranteed to generate an increased number of potential leads. Of course, these 'celebrities' don't come cheap, but often the ROI is well worth it.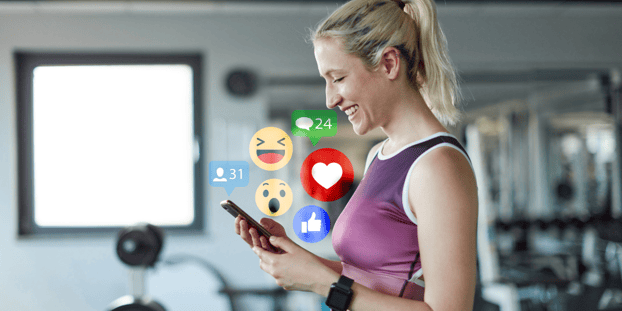 22: Target high-value leads on LinkedIn
LinkedIn is a favourite for B2B tech companies for a number of reasons, one of which is the targeting options (target by job title, industry, company, interests, etc.). Run a highly targeted lead gen advert on LinkedIn, using a specific content offer. Cost per lead can be high, but with LinkedIn's impressive targeting capabilities the leads are high-quality.
23: Get direct on LinkedIn
As a way to add a personalised touch to any promotion, consider posting directly from your employee's LinkedIn profiles. It's a great way to not only get personal, but you'll also be building your staff as thought leaders in the tech space, and expanding your reach.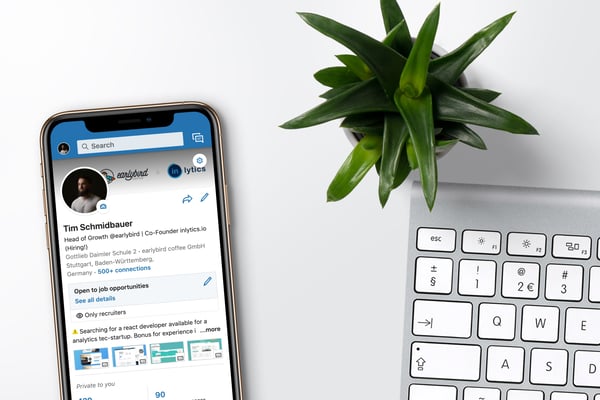 24: Partner up
Collaborate on a joint promotion with a reseller partner directing all leads to a dedicated landing page. This will help widen your reach to relevant, warm prospects.
25: Leverage 'social listening'
This is how you monitor what's being said about a brand across the internet. Using social listening, you can generate more leads by exceeding customer service expectations and keeping your finger on the pulse of B2B buyer conversations.
Remember, lead generation is a combined effort of all the stakeholders in your marketing team. One method of lead generation might perform well, while others are not as successful. It's important to keep track of your lead gen efforts so you can measure what's working well and what can be switched out. Essentially, all lead generation tactics contribute to your end goal - customers.