How can you inject some momentum in your tech marketing?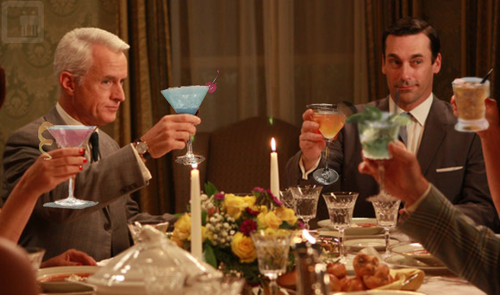 My first job in the technology sector was with an enterprise software company. It was a large, successful firm with an established annual cycle of product development, testing and release. Customers purchased a perpetual licence for a handsome price and then shelled a percentage of maintenance each year.
Marketing's job was to support this cycle, lunching with the advertising agencies and generally mucking around until it was time to gear up for the annual product release cycle. Roll out the advertisements, cue the PR release, rinse and repeat.
How the world has changed. Not only has the long lunch disappeared, but software is most commonly sold as a 'service', with updates released on monthly if not fortnightly cycles, and licences paid on the same timeframe.
Consequently marketing has changed too, having to respond to the agility of the development cycle with programmes that are constantly trying to drive lead generation. Campaigns have to be developed and released on a monthly cycle, and adjusted based on the traffic, leads and sales that are achieved.
One fundamental difference from my old days in enterprise software is that the power of customers has changed. In the past the company sent out the marketing campaigns, sales people followed through and managed the sales process, controlling the flow of information.
Today's customers are empowered by the internet to research their business challenges, what solutions exist and how they compare before even contacting you. They are Googling, looking at online forums, gathering insights from social media, watching YouTube and so on.
If you don't engage your buyers online with useful, accessible content you are missing opportunities. Relying on your sales team to find and nurture sales leads on their own steam is at best inefficient, at worst disastrous.
Modern technology marketing is all about momentum. Instead of that annual blitz, marketing technology today is more a flywheel approach, where you are trying to combine a consistent set of activities to build a self-sustaining momentum. Publish useful content for your target audience, promote it aggressively, get traffic and downloads, start ranking in Google, rinse and repeat.
How can you build a marketing machine that is efficient, delivers credible content to your potential customers, and is world class? Here's seven questions to consider when building a world class marketing capability for your technology company:
Understanding the role of marketing: there is nothing mysterious about marketing, nothing magical. It is simply about lowering the cost of acquiring new customers.
How do you stack up against the best? what are the award winning tech companies doing when it comes to their marketing?
Investment: how much should you invest and how do you determine what's appropriate?
Building the business case: how can you convince the Board or investors to back your marketing plan?
Skills and capabilities: what marketing skill sets are required to be world class?
Do you really need an ad agency to be successful with your marketing?
What technology stack do you need to arm yourself with in this digital marketing age?