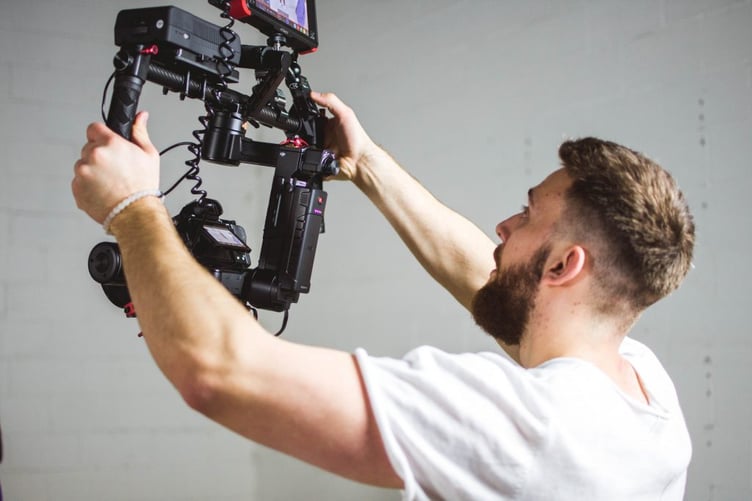 So, where in the world is content most popular? Which countries prefer video, and which are using Facebook the most? Last year, HubSpot conducted a consumer trends survey to find out what's popular and where.
The survey took place in three major regions: the United States, Germany, and Latin America. The most obvious major trend was that video is king when it comes to content these days. This was true of last year's report too, with over 54% of the audience survey indicating their preference for it. Regionally, it was consumers in Latin America that were the most enthusiastic about video content.
Email was a close second at 46%, followed by images, social media video and blogs. PDF downloads were last over the line with just 17%.
It's not just any type of video though. Branded video - those that clearly illustrate not only a product or service, but the brand itself - were well ahead of social media videos. That said, Germany bucks the trend a little, preferring photo-based content at 55%, and email content at 50% while branded videos sneak in behind at 49%. Not much in it, except to say that although some people may see email as old-fashioned, it's still a hugely popular way to communicate and to deliver content.
The survey also concluded that visual advertising is preferable to any other kinds. In Latin America, video advertising is so popular that they rank higher than image-based ads. The funny thing is that although the U.S. and Germany appear to prefer image-based advertising, they're not so keen on video. The survey ponders whether or not this could be because so many videos auto play as soon as you hit a brand's webpage.
If consumers actually want to watch videos, the survey concludes, 83% go to YouTube. No surprises there. It's by far the most popular video channel overall, with all regions preferring it to any other option, especially Latin America. However, Facebook is catching up, coming a strong second with all countries. Hulu is last over the line with a measly 8%.
When it comes to the kind of video that's most popular, consumers want to see content that's both funny and informative. In fact, the educational aspect is important; 61% said they wanted to learn something from the videos they see, not just getting a laugh.
For consumers who are actively looking for something to buy, official company websites are essential. It's the first place people look, especially in Latin America. 73% of those surveyed indicated they'll go to a business website rather than just do a Google search. Still, one shouldn't underestimate the power of word-of-mouth. Asking friends for recommendations trumps social media, news reports and salespeople when it comes to their preferred source of information. With that said, the U.S. bucks the trend somewhat by showing a strong preference for Amazon at 54%.
It will come as little surprise that consumers are using their smartphones as their primary device to access the internet, at 48% compared to a computer at 43% and a tablet at just 9%. Latin American consumers are especially enthusiastic about mobile phones, whereas Germany is the outsider as the only country that actually prefers computers to mobile devices.
So, what does this tell us? How can you structure your content to fit with these trends?
Video content is king - and to maximise its effectiveness, it should be informative as well as entertaining. Auto-play is not popular!
Visually-based advertising is preferable to the text version.
Email is still up there as a workhorse for content delivery and communication.
Mobile friendly – this is essential for your business website and all other forms of your digital presence. That's what your customers are using to look for you, and to find out about you.
Here at Concentrate, we have services that will help you produce and tailor your content to maximise lead generation and convert those leads into customers. Talk to us to find out more.
Source: HubSpot Global Trends Survey