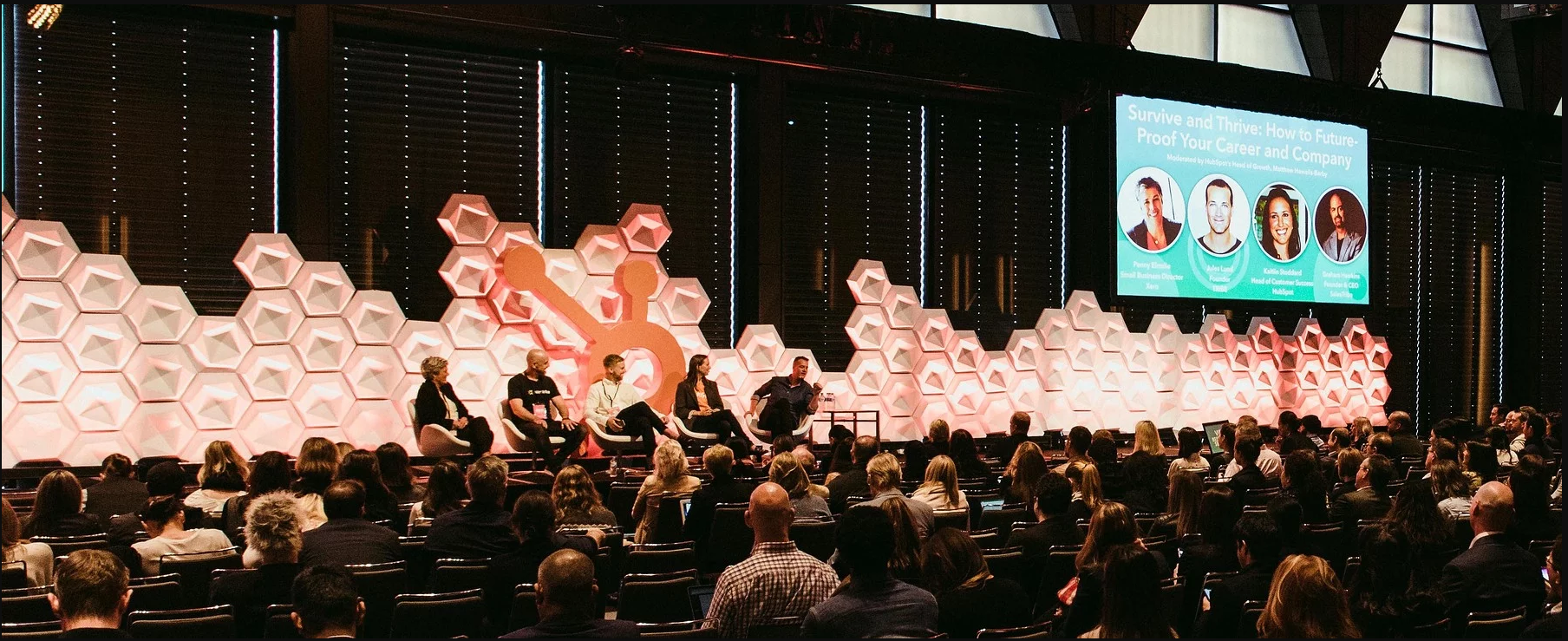 GROW HubSpot, Sydney – a fresher's review …
Heading to Sydney for 3 days to attend the 2019 HubSpot Partner Day was never going to be a chore. We were looking forward to catching up with our HubSpot representative (Channel Account Manager and Channel Consultant), meeting other partners from Australia and New Zealand and getting a better understanding of the HubSpot philosophy which Greg and Owen are constantly raving about.
Nothing disappointed with the visit kicking off at the HubSpot offices. After our initial meet and greet, we got stuck into round table discussion to cover the practical topics we all encounter – best practice to measure client satisfaction, pricing structure and agency processes from hiring and firing, to project management and measurement of ROI.
Once we'd caught up with the inevitable acronyms being tossed around the room, and we'd covered how some only onboard customers with an aim to off-board them within 9 months, it was interesting to learn from one agency who were working through a re-process to determine 3 month marketing strategy with their clients. Getting this locked in place, estimated and agreed 10 days out from the quarter. Another good idea was to work on a series of knowledge-based webinars addressing client FAQs as a way to offer initial support. With workflows set up to cover the follow-on points from such questions.
What really stuck out for us was the importance of having a good and proven process in place, with a thorough scoping phase at the start. All of us highlighted the importance of aligning client sales and marketing teams, and including them in the same workshop/scoping session at the beginning. Some gave their clients access to their project task boards too (Teamwork appearing to be the tool of choice).
A common viewpoint amongst partners was around getting the culture right.
Not only within your own business; regular review and assessment within the team brought one partner to realise he had the correct people on board but not necessarily in the best position. What's critical is getting the right mix of like-minded culture both internally and amongst your clients, as it goes a long way to ensuring the success of your projects together.
There was quite a bit of discussion around managing expectations, and being clear and realistic about what can be achieved. With general agreement that metrics and tasks needed to be prioritised; if you're not converting leads into sales, then you need to focus on improving that process. It's a bit like a pyramid – with the ultimate business goal at the top, and every layer underneath being a way to help achieve that, with each layer being more important than the one below it.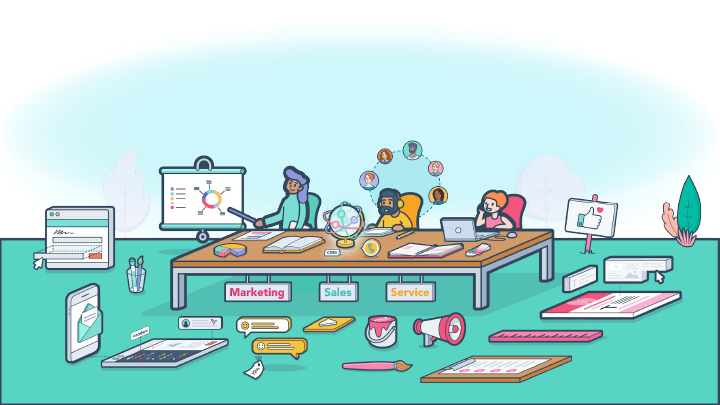 Much discussion revolved around HubSpot Sales Hub and bringing this early into your client discussions. Helping to identify any gaps in your clients' processes where sales aren't being generated from MQLs will need sales team input. This goes back to the sales and marketing alignment mantra of HubSpot: keeping Sales Hub as part of Marketing Services will help determine the delivery insight required for successful customer journeys. Every customer touch point should be part of your Marketing Services consideration.
GROW HubSpot is not just about growing your own business success, and Katie Ng Mak VP Global Partner Strategy & Operations gave a presentation of a number of new partner initiatives soon to be unveiled at INBOUND in September. You'll have to wait until then for the details.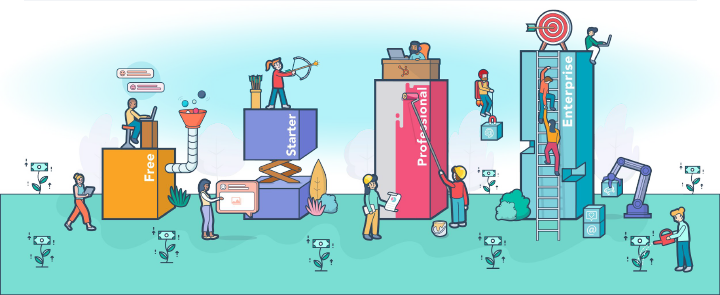 As HubSpot itself grows and emerges from being a single software product into a multi-product platform, the focus on integration intensifies and along with it client requirements. The partner community is working hard to keep up and develop integrations to satisfy these requirements. With a sound understanding of the client's business need, in-depth scoping which includes all aspects of the business such as Finance & IT, and client buy-in during implementation, the best solution can be achieved. However, there's no need to keep inventing the wheel. Reaching out to the HubSpot partner community for collaboration around these integrations is where we believe the true value of being a HubSpot partner lies.