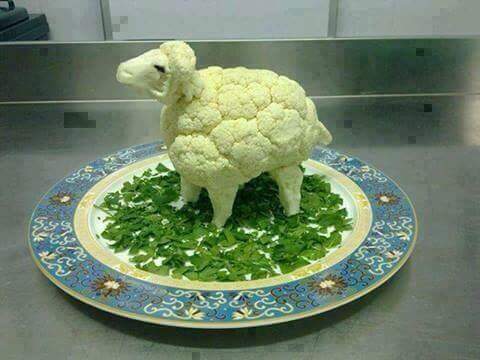 My teenage son enjoys ridiculing my dietary choice of not eating meat. The image to the left is typical of what he regularly tags me into on social media. As I tell him (to sniggering and rolled eyes), a meal without meat is still actually a bone fide meal. And vegetarian staples like tofu are actually tasty and good for him.
TOFU is also important your marketing diet, as are other ingredients like MOFU and BOFU. Getting these right makes for a tasty marketing offer, but it can all get a bit confusing.
These terms refer of course to stages of the sales funnel a potential customer is 'sieved' through, i.e. they are at the top of the funnel (TOFU), in middle of the funnel (MOFU) or the bottom of the funnel (BOFU). A problem is that none of these people want to be in a 'funnel', and don't want to be 'sold' to.
People do however want to buy stuff, and our job as marketers is to help them do that. It might be a subtle difference, but it does influence the way you think about and communicate with your target markets.
At the TOFU stage, people are simply trying to dig deeper into a need or problem they have. This could quite probably not be that related to your particular product or service offering. For example, plenty of tech company owners might be searching for a "specialist tech marketing agency" like Concentrate, but they might be trying to understand ways to reduce their cost of sale.
Our challenge as marketers is to understand what these issues might be and offer content that helps them better understand and define potential solutions. At this point in the buying cycle anything from an insightful infographic to an in-depth blog post to a good white paper might help the buyer (and start them on the journey to evaluating your product).
When a prospect reaches MOFU, the challenge changes into trying to attach your product (i.e. solution) to their problem. That might include deepening their appreciation of the problem area and how to solve it, or providing proof that you can help.
Case studies are obviously a valuable resource here, and producing them in video and written form is useful for potential buyers to advance on their purchase journey. But there are other ways to deliver some MOFU help.
For example, Jade Software understand that a proportion of their port prospects are considering migrating from an in-house terminal operation system. Consequently they have prepared a white paper that helps ports understand and plan for the issues involved in migrating off an in-house system. And it helps them move through this middle part of the funnel.
Another approach is from school communications software provider School-links. One problem they help schools with is communicating with their community around emergencies, such as flooding or earthquakes. School-links run webinars for busy school administrators to learn more about how to develop a good emergency response strategy.
Finally, a prospect reaches the bottom of the funnel, where the buying process is about trying to decide, or convince others in their organisation to decide. They understand how your solution helps them, and trust that it will do what it says.
A great way to help at this point can simply be to offer product demonstrations or sales consultations. However, some may need some help building their business case for a Board or higher manager to sign off on. Pivot Software sell their HR solutions to large organisations, where a HR manager or director sometimes wants help to justify their purchase to the CFO or CEO. The company has developed a white paper and excel calculator to help them do this in a practical and credible way.
Of course the reality of human behaviour is that people don't progress neatly along a nice funnel. They don't logically consume their TOFU, MOFU and BOFU in perfect order at a consistent pace. They are all over the place, and may race through or go up and down over long or short periods of time.
The key is having content and strategies at each point, but also being able to monitor and interact with people at these stages, especially online. Techniques like using automated email workflows, or applying direct sales intervention (i.e. calling them up) can all help progress prospects along.
Doing this is becoming more and more critical because people can consume their TOFU (and other content) online, without ever dealing with you in person. That is, they can find, evaluate and compare your product without ever interacting with your company, if you are not engaging with them online. Unless you are interacting with them along that journey, you might as well be invisible.
Sure TOFU is not to everyone's taste (I draw the line at Tofurkey), but in marketing this and the other ingredients of MOFU and BOFU are ingredients for success.
Download our Hunting like a Pack eBook to learn how online lead generation can transform the efficiency of selling your tech product locally and globally.