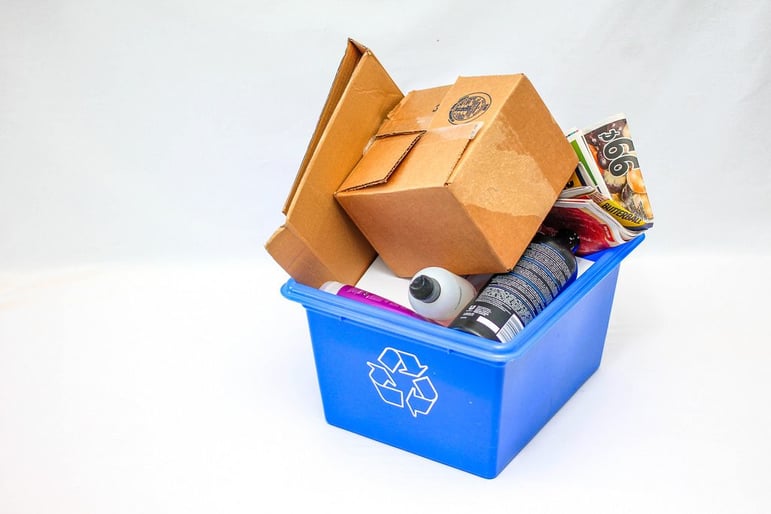 Effective content marketers know how to 'sweat' their material for maximum lead generation benefit
If you've worked hard to create content that turned out to be engaging, informative, and ultimately successful, don't let it go to waste. There's always more you can do with it, and all it takes is a bit of creative thinking.
For example, imagine that you've published a case study on how one of your products or services benefitted you're a customer. It's a popular piece – not just because you've now got a great testimonial for your business, but also because your customer's enjoying success as well. It's the kind of content people love to read, or to watch. What you can do now is repurpose it by turning the customer's story into a Power Point presentation, or an infographic that follows their journey visually. You can also use quotes from the customer in a different piece of marketing around that particular product.
The point is, great content can almost always be mined for something new and different, which just adds to how much you invested in creating it in the first place.
For example, our client AuCom has done an incredible job of 'sweating' the kind of content their target audience finds useful. Not only have they produce new material, they have leveraged a whole lot of content that already existing in their business, but wasn't available digitally. Here's an example. Read more about the AuCom story.
Getting the most out of great content
There are lots of benefits to be enjoyed by re-examining great content to determine other ways it can be used, including:
Just one idea can generate multiple pieces of content, such as the case study example. Repurposing allows you to leverage the research you've done for the original piece across other content options.
Making the most of images. They can be used in infographics, Power Point presentations, on social media and in e-newsletters.
Being able to reach a wider audience. The more uses you find for a piece of content, the larger your audience, since everyone has different content preferences. So, using our case study example again, the quotes you've used in the article can then be used in a video presentation for those who prefer to absorb content visually.
Increasing longevity – it's possible that some of your audience may have missed your original content. If you've repurposed your case study into a slideshow, it's a great opportunity to point your audience back to the original piece.
What it comes down to is that great content requires effort. So it's important that it's used efficiently, optimising the time spent creating it. It's important to promote it aggressively to your audience. For example, mention it in your regular blog. And the blog posts themselves can often be collated and turned into eBooks and guides.
If you've got some great video footage and the right editing equipment, you can use it in a variety of ways, such as creating screengrabs for a presentation or using some of the voiceover audio on advertising material for a new product.
Great content shouldn't go to waste – you want to make the most out of your efforts. It's easy to see how you can generate numerous pieces of content from an original creation, and how you can reach a wider audience by doing so. Not only that, but repurposing will save you time and money.
Talk to us about how we can help you bring great content back to life in new ways.
photo credit: marcoverch Behälter mit recyclebarem Abfall via photopin (license)