The Press, July 2013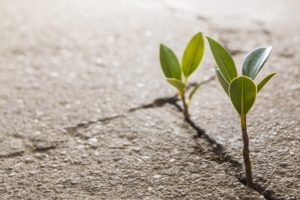 Size, scale, volume are all things our local technology firms are exhorted to strive for, but it's the wrong thinking according to an international expert in the field.
In a classic contrarian essay published on his website recently, co-founder of well-regarded US incubator the Y-Combinator (funder of 550 start-ups since 2005), Paul Graham exhorted start-up hi-tech business's to "do things that don't scale."
With 'scale', i.e. building business that can attract many customers and grow to incredible size (and more importantly valuation), being one of the tenets of hi-tech investing, what could he be talking about?
Graham says people have the mistaken impression with hi-tech that ". . . start-ups either take off or don't. You build something, make it available, and if you've made a better mousetrap, people beat a path to your door as promised. Or they don't, in which case the market must not exist."
Start-ups take off because the people that found them make it happen, he contends.
The analogy Paul Graham employs is the crank handle with an old car, where the driver has to put considerable effort in and wind it manually until the motor starts and the car has its own momentum. The vehicle rarely starts itself.
Improving our understanding of hi-tech start-ups is important given a major Government report released last week by the Ministry of Business, Innovation and Employment (MBIE) showed the growing significance of the sector. Although a slippery snake to define (the definition of 'technology' business can be very broad). MBIE identified it as comprising hi-tech manufacturing, telecommunications and IT services and products.
These sectors gave employment to 73,000 workers and generated around 5% of the nation's GDP. Hi-tech firms invested in expansion at twice the New Zealand average, and undertook R&D at four times the average.
Most of the jobs in these industries are professional/technical, and the pay rates are double the country's average. Earnings per employee in 2011 were $453,000 compared to the average across all sectors of $311,000.
The stars of the sector were the IT firms - companies like Orion Health, Xero or Weta Digital. According to the report these sorts of businesses "are highly innovative and research and development intensive. They have the potential to be significant exporters and build large international businesses."
Firms from this sector are grouped into what the Statistics New Zealand delightfully categorise as the 'computer systems design sub-sector'. In 2012 this sector added 1600 jobs, and since 2002 the number of firms has grown 40%.
If the ICT sector was a person, it would be seen as a model citizen.
And the money people are starting to notice. Xero's share price is in nose bleed territory, other listed hi-tech companies like SLI Systems, Diligent and last week Wynyard Group are achieving good backing, and a new tech-oriented investment vehicle called the Punaikaiki Fund was launched recently.
So how do we create more of these 'model citizen' ICT firms? How do we get more of our hi-tech starts ups, birthed and growing?
Returning to Paul Graham's advice about doing things that don't scale is what he calls the 'fire' strategy, focussing on a deliberately narrow market in your early stages. "It's like keeping a fire contained at first to get it really hot before adding more logs.
Facebook is the classic example he cites. Probably the biggest example of a tech business that has scaled, Facebook actually started as a very limited service for the students of one university, Harvard. Once a critical mass signed up there it got momentum, and they then went to some more universities, and the rest is history.
It's seems counter-intuitive but it is key, especially for small start-ups from a tiny nation like New Zealand, starting with as narrow a niche as you possibly can. Use this focus to gain intensity in that market and momentum before moving to the next segment.
Another element of the Graham do things that don't scale is the mantra forget about the big 'launch'. People ". . . think what they're building is so great that everyone who hears about it will immediately sign up. But even if what you're building really is great, getting users will be always be a gradual process—partly because great things are usually also novel, but mainly because users have other things to think about."
For Kiwi hi-tech firms, doing things that don't scale may still mean exporting early (as the Market Measures study of hi-tech sales and marketing has shown), but the key when entering these export markets is to build your 'fire' first.
As any successful tech entrepreneur will be able to attest, as Graham says "It's not enough just to do something extraordinary initially. You have to make an extraordinary effort initially. Any strategy that omits the effort . . . is ipso facto suspect."
If New Zealand's response to the economic crisis of the 1970s was to "Think Big", perhaps our reaction to the economic opportunities of the 2010s should be "Think Small."