5 min read
September 17, 2019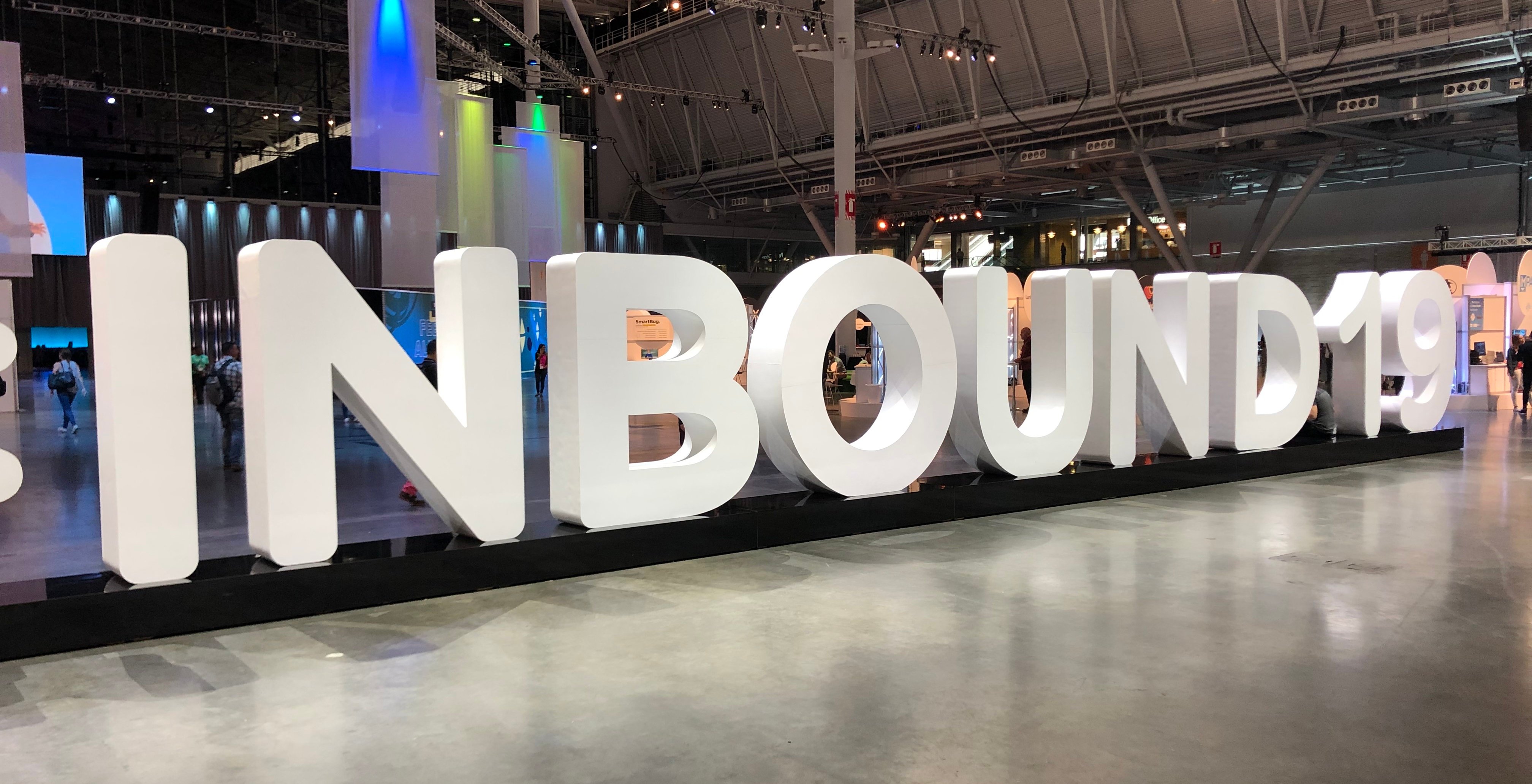 There are some events on the global marketing calendar I try not to miss, and INBOUND is right up there. It was held in Boston at the beginning of September, and it was the third time I've attended. I can honestly say I came away just as inspired and amazed as I did after the first one.
If you're not familiar with it, INBOUND is an annual experience uniting curious, question-asking professionals with big-name and break-out industry thinkers, high-octane events, and boundless education sessions. It's an amazing event with over 26,000 attendees and 250+ speakers. The sessions have a broad aim - the product manager, the creative marketer, the start-up founder - anyone who wants more than cookie-cutter learning.
Over three days, I gained a great deal of valuable insights, and this blog outlines the six that really stood out for me.
1: Removing friction for your customers
The notion that word-of-mouth is a powerful marketing tool is not a new one, but keynote speaker Brian Hallighan, CEO of HubSpot, delivered some new insights in his presentation entitled A new species of disruptor. No, it wasn't about block chain, artificial intelligence or machine learning; Brian focused on how the big market disruptors of the past leveraged technology to re-write the rules of business. Today, innovations in customer experience are disrupting business as usual. The purveyors of delightful customer experiences are the new leaders in B2C and B2B markets.
It was a timely reminder that that word-of-mouth, particularly when fuelled by social media, is a powerful way to attract new customers. To create a great customer experience, you need to focus on removing the friction felt by your customers as they engage with your business.
2: A specific example of reducing friction - removing duplicates made easy
Managing duplicate contacts in HubSpot has typically been a fairly manual process, creating difficulties when your prospects and leads move jobs, or use personal and business email addresses, etc. It might not seem like that big a deal, but what happens is you're sending people multiple marketing emails or have multiple sales reps reaching out. Poor data tends to lead to poor customer experiences.
HubSpot has a new tool that finds duplicate contact and company data, so you can easily get rid of the duplicates. Plus, because it uses machine learning, it gets better the more you use it.
3: HubSpot CRM – for use across your business
CRMs are still typically used more for sales and marketing teams to manage their sales leads and pipelines, rather than providing a view of the whole customer experience.
HubSpot CRM started as a productivity tool for sales people, rather than a tool to impose management sales reporting. As a result, people find it very easy to use, and it's improved a lot over the years. It's now capable of supporting the needs of most Kiwi companies, especially when used with HubSpot Sales Hub. It also supports multiple currencies, multiple deal stages and pipelines, task and lead rotation automation, and sales playbooks.
All good reasons why businesses should look at using the HubSpot CRM as a basis for recording the whole customer experience, rather than just sales. Seeing contract renewals, product usage, service calls, survey feedback, lifetime revenue, etc. all in one place can help enhance your business's customer experience.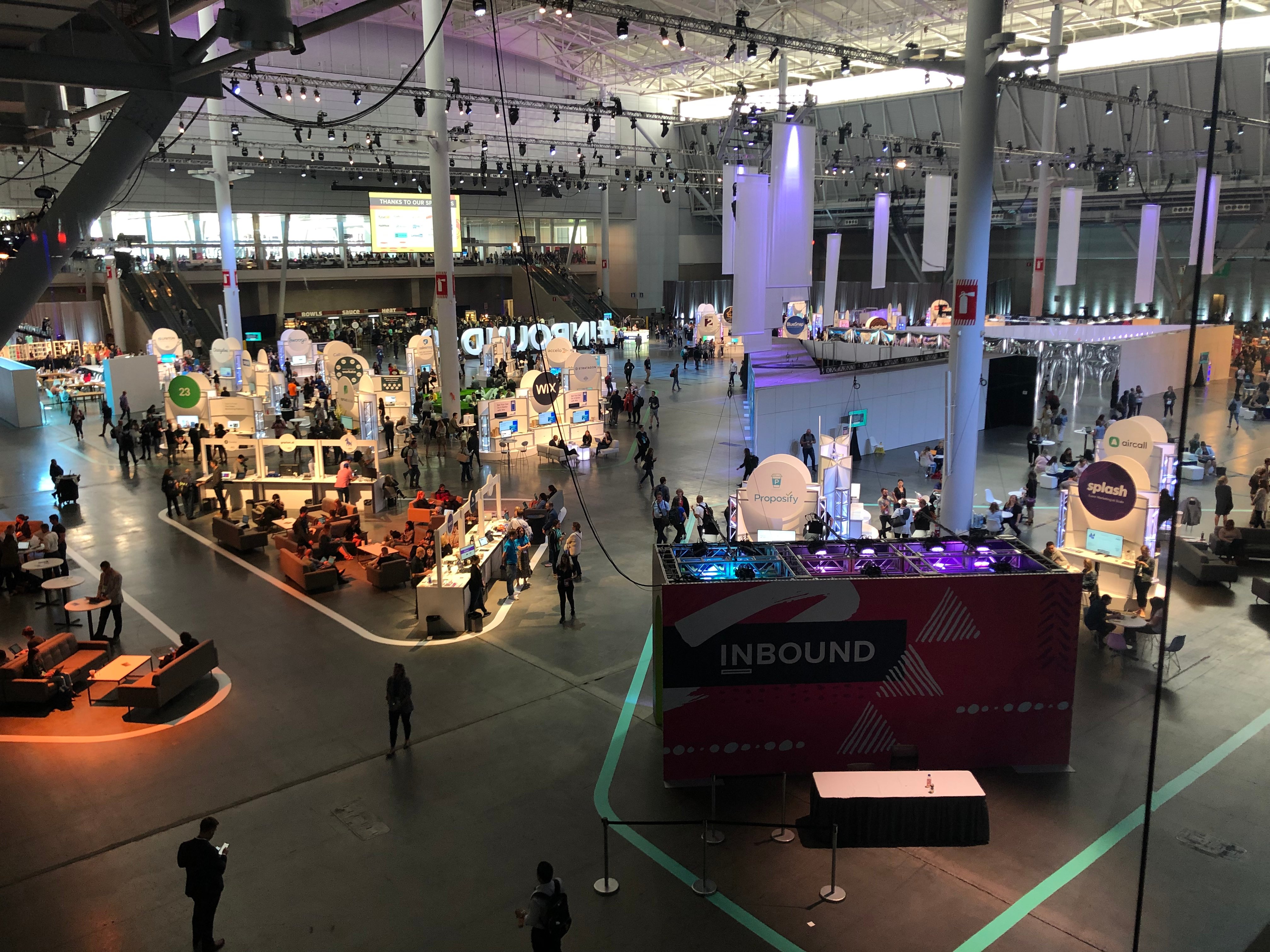 4: Try using HubSpot Service Hub
If you haven't checked out HubSpot's Service Hub yet, it's well worth your time, because HubSpot have put in a lot of time maturing this product. For example:
The ticketing and task automation, knowledge base, NPS, playbooks are all being updated by HubSpot


More businesses are using it to remove friction and deliver a better customer experience (something that Brian focused on in his keynote speech)


You can use the Service Hub to operationalise and deliver metrics for your service team
Find out more about HubSpot Service Hub.
5: Your customer is changing
HubSpot's Dan Tyre is an INBOUND presenter I never miss. He joined HubSpot as a member of the original team in 2007 and has led the recruiting, training and growth of the HubSpot sales team Dan talked about seven ways that changing customer expectations are impacting sales activity:
Everyone wants – and expects - a personal experience. Do your research before you pick up the phone for a sales call, so you can demonstrate a genuine interest.


Shorten time to value – offer value to customers immediately through things like freemium products.


Perfection is expected – that means everything needs to work the way it should.


Make good use of video tools to show people how things work.


Be proactive – using email and voicemail, reach out at least 4 times over a 12 day period.


Don't be afraid to say no – if you don't think they're a good fit, tell them so. It's no good taking their money and failing to deliver.


Keep in touch with your best customers – call and ask them for a referral or a testimonial. Or just see how they're doing. People like a personal touch.
If you're keen to find out more about Dan, there's some more of his material here.
6: Connection, connection, connection
For once I'm not talking about connecting with customers via social media, emails or phone calls. This insight is about mental health.
Being a responsible corporate and with 26,000 busy people at their event, HubSpot invited David Woods Bartley, a mental health speaker, writer and advocate. Given that mental health is a big issue in New Zealand I went along. And it was worth the time.
David talked about his journey from the brink of suicide to the experience of mental wellness, outlining along the way causes, and simple actions to help ourselves and others experience better mental health. The key to it is connection. The stronger people's connections are, the better their mental health tends to be. David encouraged us all to reach out and reconnect with someone.
So there you have it – the six key things I took away from yet another fantastic INBOUND event. However, they weren't the only insights I gained.