The latest TIN100 report shows that the New Zealand technology sector is experiencing exceptional growth, with the top 200 NZ companies reaching almost $9 billion in revenues for the last financial year, and creating over 2400 new jobs.
This has also been reflected in the 2016 Market Measures Report. For the seventh year in a row, the sector has shown itself as a dynamic, fast-growing and export-oriented part of our economy. After dipping in 2015, investment in sales and marketing has come back strongly.
Especially so with start-up and established companies, with a significant increase in sales and marketing investment of 13.3% and 2.4% respectively. There was increased investment in sales staff and sales and marketing activity across all business life cycles. Investment in marketing staff also increased with all but early-growth companies who saw a 0.5% decrease compared to 2015.
To find out more, see the infographic below (click to enlarge)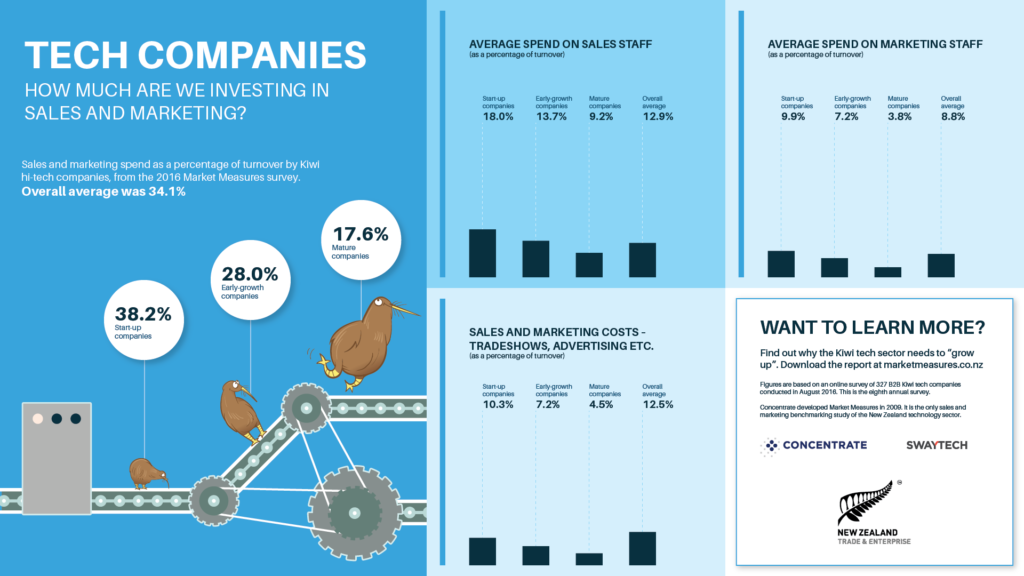 To download the 2016 market Measures Report, click here.