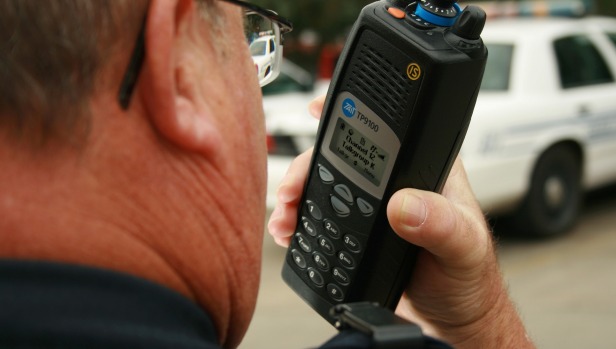 Last week's New Zealand Innovation Awards yet again showed there is no shortage of imagination and endeavour amongst our hi-tech sector.
Convener Louise Webster said the awards "give a real sense that Kiwi innovation is moving into the main stream, demonstrating world leading approaches to innovation with many businesses going global from day one. We really are a country of world-class innovators."
Overall winner was Auckland company Kode Biotech, who have developed a concept for triggering the human body's auto-immune responses to fight cancer. It was just one of many incredible stories of invention, at different stages of commercial maturity.
The hope for our economy is that innovators like these will turn into the next Fisher & Paykel Healthcare, Gallagher Group or Tait Communications, producing thousands of jobs and millions in foreign exchange earnings.
It's clear coming up with ideas isn't the barrier to growing more of these companies; it is our ability to sell them successfully into big export markets.
A study released earlier in October looked at some of these issues and identified potential solutions.
Market Measures is a benchmarking study of sales and marketing by hi-tech New Zealand companies, supported by professional services firm Deloitte Private and specialist commercial lawyers Hudson Gavin Martin, and delivered by marketing companies Concentrate and Swaytech.
Data from local tech firms is taken and compared to a similar survey of USA hi-tech firms. As the biggest and most competitive IT market in the world (55 per cent of global ICT research and development, according to the USA's Department of Commerce), it's the ideal yardstick for our aspiring tech entrepreneurs.
A total of 323 New Zealand technology companies completed the 2015 survey, the seventh annual edition of the report. 55 per cent were established firms, 31 per cent characterised themselves as early growth and 14 per cent as start-ups, with the majority being software, IT services or electronics companies.
Mirroring the demographics of the hi-tech sector, 69 per cent of the firms participating had a turnover of less than $5m a year and only 5 per cent boasted annual income of more than $50m.
The majority (68 per cent) continue to be focused on exporting their products, mostly to other businesses (89 per cent). Exporting is focused on traditional markets like Australia, USA and UK.
They continued to invest in sales and marketing, on average spending 20 per cent of turnover. Early growth companies (28 per cent) spent more than mature tech companies (15 per cent).
Most were bullish about investing more in marketing capability, with 67 per cent indicating they will increase their investment in marketing over the next 12 months.
The overall conclusion of the report was that when it comes to marketing ourselves to the world we are "bringing knives to a gunfight."
The sales process becoming increasingly digital with buyers of all stripes researching their options, finding, evaluating and even buying technology solutions online. It's an enormous opportunity, but also a significant challenge, for our remote nation.
New Zealand tech firms are digitising their selling process at a faster rate, but still turn up in markets like the US poorly armed. They are still a long way off US benchmarks, bringing the equivalent of a knife to this intense online gunfight of attracting and nurturing sales leads.
The primary source of leads for 80 per cent of US companies is typically indirect marketing activities such as email, advertising and social media. Only 35 per cent of Kiwi companies utilise this more scalable, cost-effective source as their main way of generating sales opportunities.
The "lone wolf" model identified in the 2014 Market Measures study, where talented sales people take on most of the sales and marketing effort for a company, continues to predominate in the average New Zealand tech entity.
Key to indirect marketing effectiveness is taking a digital approach, using useful information to attract and convert leads, mainly online. While Kiwis are adopting this marketing weapon quickly, they are still ill-equipped in comparison to their US counterparts.
Four recommendations emerged from the report to help tech entrepreneurs arm themselves to battle more effectively in tough export markets like the US.
First was to arm themselves with a greater diversity of content (data, resources and tools to help a customer in their buying process) to power their digital marketing, and broaden the range of channels used to attract prospective customers to it.
Second, Kiwi firms focussed on producing content to satisfy existing customers, instead of information and tools aimed at attracting and converting sales leads.
Third, increase the pace and intensity of their marketing activity, and find ways to make the process more automated, efficient and cost-effective.
Finally, address the fact that measurement is our weakest discipline when it comes to generating leads, which will need to change as the shift to online marketing continues.
As the New Zealand Innovator Awards show, New Zealand's technology landscape is a remarkable picture of innovation and entrepreneurial courage, producing world leading technology solutions across a range of industries and applications.
To maximise this we need to arm ourselves more effectively in the digital battle for leads, where we lag behind best practice.
The Press, October 2015