6 min read
April 15, 2020
For many Kiwi tech businesses, the sales and networking opportunities afforded by trade shows in offshore markets are invaluable; it forms their main source of lead generation. This is especially true of the tech industry because these events also help to get products into the public consciousness, test the market and see what the competition is doing.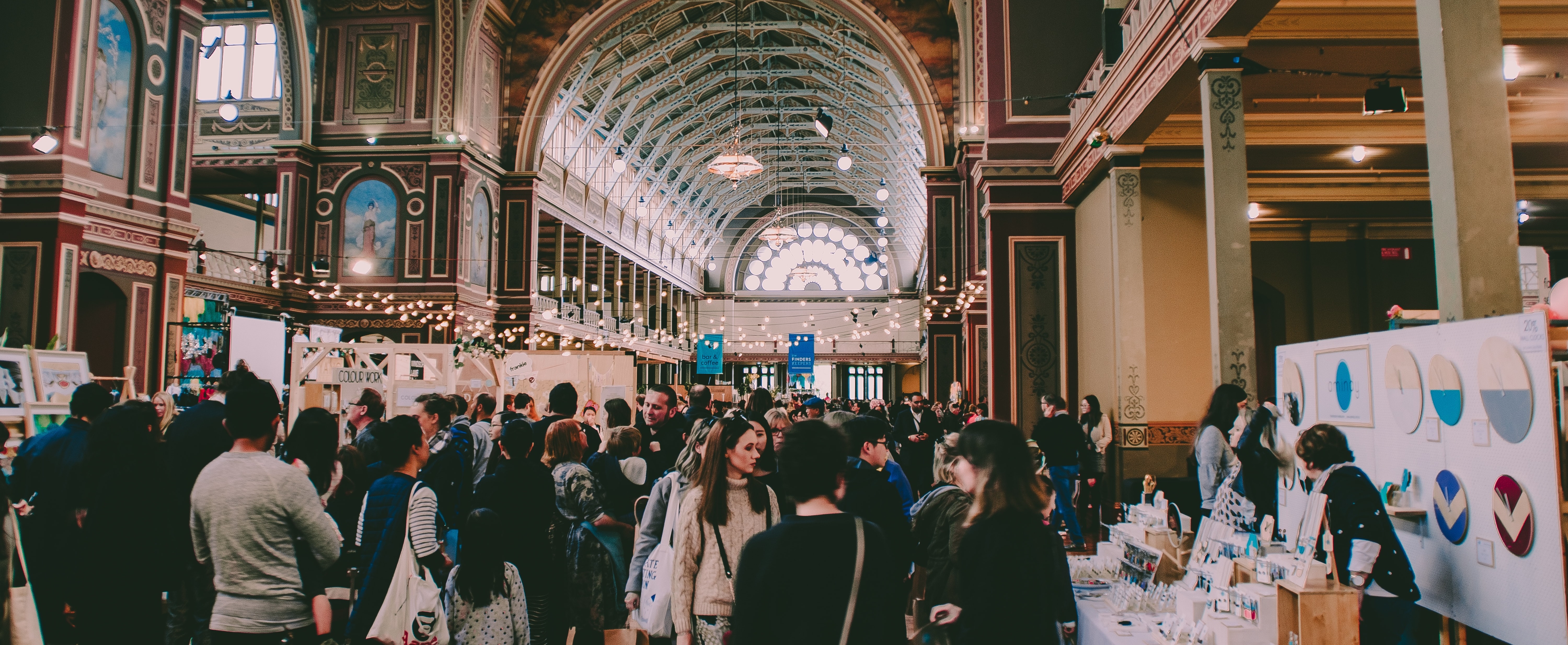 But, since the World Health Organisation declared the Covid-19 virus outbreak a pandemic, trade shows, along with all other public events, have not been taking place. The Global Association of the Exhibition industry informed the European Commission last week that more than 500 trade shows have not run in recent weeks, costing up to €23 billion ($26 billion) in lost orders for exhibitors. Although some trade show organisers are getting creative and trying to run their events in a virtual sense, it's not really an effective substitute. And for Kiwi tech businesses, the Market Measures report indicates that trade shows at home and abroad dominate our investment in marketing and sales:


| | |
| --- | --- |
| Non-staff sales & marketing spend | % |
| Attending industry events | 27 |
| Website | 12 |
| Online advertising | 9 |
| Creating collateral | 8 |
| Content marketing | 7 |
| Branding | 7 |
| Strategic | 6 |
| Sponsorship | 5 |
| Advertising | 5 |
| Social media | 4 |
| Regular customer communications | 3 |
| Direct mail or direct email | 2 |
| Other | 1 |
| Publicity | 1 |
| Product reviews | 1 |
| Telemarketing | 1 |
What can I do?
If you can't attend shows, network and meet prospects, how are you going to generate leads? There's no way of knowing how long this crisis will last, but if your business is to survive it, you need to think of alternatives to trade shows as a source of lead generation. Here's a few:
The virtual alternative
Although online events aren't as good as the real thing, they're certainly better than nothing, and those that have been held remotely have generated quite a bit of interest. Everyone's in the same boat, so businesses are keen for some in-depth industry knowledge, no matter how it's delivered. So these events have evolved from a networking, marketing perspective into that of thought leadership. Check out the website that was hosting information about a trade show you were planning to attend and see if they've come up with a virtual alternative.
You can also hold your own, for example with an internal expert or by hosting a roundtable of some industry authorities. This is a good way to maintain contact with others in your industry, to continue to showcase your product or service, whilst establishing yourself as a thought leader. Typically, these events are known as webinars, and with the world shut down in terms of travel, they're increasing in popularity as a way to keep up with what's happening in your industry.
Ramp up your website content
One of the golden rules of a lead-generating website is that it has to be dynamic. You can't let it stagnate; keeping it updated with new, relevant and informative content is essential. This has never been more true than now; if your business is one that can keep running in a virtual sense, it's critical to make sure that you're offering high-value content. Take the time and money you had planned to invest in travelling and trade shows and redeploy it into your website content. Focus on how your industry is being impacted by the pandemic and offer advice and solutions. Many of Concentrates' clients have tech solutions that can be utilised during the crisis, and they're building their website content - blogs, newsletters, white papers, videos - around how they can help. Branch out a bit and offer guidance that's not strictly related to what you sell; people are seeking reassurance and you can provide it in the form of tips and advice.
Get really serious about social media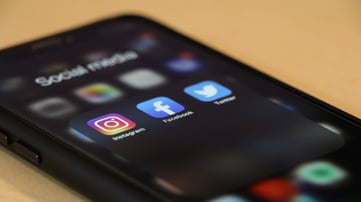 If ever there was a time to open communication and dialogue with your customers, prospects and colleagues, it is now. Social media should form part of any marketing mix, but now is the time to re-focus on it and target the prospects you'd normally find at trade shows and other industry events. Make sure you're using it to promote all the new website content you're producing and use the extra time you have to start conversations with prospects. You can't attend trade shows, but neither can the people you'd normally meet; and they'll be spending more time on social media and so should you.
Let's say you've produced a really great video as an alternative to a presentation you might have given at an event. It's not enough to mention it once on social media and leave it at that; you need to schedule messaging multiple times over a month, so that you're keeping it front-of-mind for prospects and picking up new leads as well.
Use social media to reach out to your existing customers as well. While it's a great digital alternative to trade shows for generating leads, it's essential that you maintain relationships with your existing customers too.
And there's plenty of other ideas: from revamping your email marketing approach to investing in highly targeted paid search or social to implementing an account-based marketing strategy where appropriate. Ultimately though it is about using this time to build a fresh sales system.
Now's the time to build a 'sales system'
Kiwi tech companies can be a bit over-reliant on salespeople to generate new leads. As the Covid-19 outbreak continues to impact the way businesses sell, it's an ideal time to build more of a system, which reduces your reliance on trade shows, travel and sales cold-calling. Building a successful sales machine involves:
Consistent lead generation - customers drive their own buying process, and you need to be prepared to provide them with the information they need to make a purchase decision. This could be high level educational-type material right through to specific data about your solution. The more useful the information you provide on your website, the more ability you have to drive traffic and leads from it.


Implementing a CRM solution - no sales machine is really going to hum without a Customer Relationship Management (CRM) tool. It is the building block of any sales and marketing technology stack, enabling you to effectively manage prospects through the sales process. Even for a small business, a CRM provides value in how you manage all interactions with sales prospects.


Prioritising your sales leads - this is about looking at them in terms of 'reactive demand' and 'proactive demand'. Reactive are the ones you get via lead generation, such as filling out a form on your website. You need to reach out to them swiftly if you want to convert them into a sale. Proactive are those where you reach out to other businesses, and trade shows are invaluable for this. Without them, you need to focus on other ways to make contact, such as starting a conversation on LinkedIn.


Define your sales process - this is how you measure progress over time. It shouldn't be overcomplicated and if it has more than six stages, you're probably over-thinking it. Moving prospects from one stage to another should only occur when there's been a defined action such as a discovery meeting or an agreement's been secured.


Implementing a 'playbook' - as a prospect moves through your sales process, there are usually common types of interactions. Documenting these into what's known as a 'playbook' defines the standard approach to these kind of interactions and helps the quality and efficiency of sales. Having a playbook in place helps you onboard new sales staff quickly and maintains quality in your approach to sales. Over time you can revise and improve plays, add more resources or revisit definitions.


Measurement - you can't manage something unless you can measure it. You need to be able to track progress of prospects through your sales funnel, so you can make proactive decisions about your lead generation and sales activity.
We don't know when the Covid-19 crisis will end. What we do know is that for Kiwi B2B tech companies, it's not going to be 'business as usual' for quite some time. Cancelled trade shows is one of those outcomes; but we live in a world that's becoming increasingly digital and that means there are ways around not going to physical events, and businesses can effectively market themselves and maintain a human connection. It will be some time before a full global calendar of trade shows and industry events becomes a reality again, so if your business is to survive without that source of lead generation, it's critical to start thinking in other directions and consider alternate ways of generating leads.