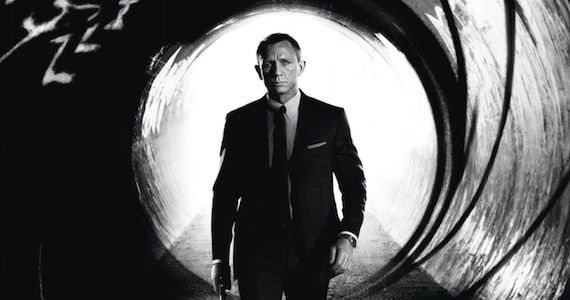 The Press, June 2015
The race is on for a new James Bond. As Daniel Craig prepares for the November release of his final 007 film "Spectre", the bookies are taking money on who will be next to front the famous spy franchise.
British stars Damien Lewis and Idris Elba are the front runners, but do we really care? Surely the Bond villain is the real fascination, those great characters like Jaws and Goldfinger, and of course the first ever Bond villain, Dr No, who battled Sean Connery's 007 in 1962.
For non-Bond fans, Dr No was the evil mastermind from SPECTRE (SPecial Executive for Counter-intelligence, Terrorism, Revenge, and Extortion), an acronym of which any Canterbury earthquake bureaucrat would be proud.
Marketers often have to deal with their own live Dr No, a 'villain' in their business.
The Dr No concept was coined by MIT professor Ken Morse, a frequent visitor to New Zealand and adviser to our tech business community, who identifies Dr No as that person in a business focussed on money decisions. A senior manager, especially finance-focussed, who's raison-d'etre is to minimise spending i.e. to say "no", mainly to sales people pitching products, but also to internally-driven investments like marketing.
Marketing's traditional weakness at the top level of businesses is an obstacle to overcoming Dr No.
A 2012 study by the Fournaise Marketing Group of 1200 CEOs across North America, Europe and Asia, found that 80% didn't 'trust and value' the work done by marketers in their business, while 90% did see the work of Chief Financial Officers and Chief Information Officers as valuable.
Those leaders negative feelings were connected to the fact they didn't think marketers were "connected enough to the financial realities of the company", and too often forgot their job was to "generate demand for their products in a quantifiable way."
Another telling statistic is a 2014 article from US magazine Ad Age, which found of the 9800 board seats across Fortune 1000 companies, only 38 were occupied by a Chief Marketing Officer.
Like it or not, marketers are often seen as shiny-shoe, slick talking drama queens. They make Dr No uncomfortable!
How can you turn that around as marketer, either in your own company or with the clients you deal with?
Like any good 007, you need weapons that match your opponents. To battle Dr No requires being armed with focus, efficiency ideas and data.
A Dr No loves structure, and wants everything to follow a clear and logical pattern. They are more aware than anyone that no firm has unlimited funds, and needs to make the most of its spending, especially in marketing.
That requires defining your target market segments as tightly as possible while remaining profitable. This focus means you get more value for every dollar spent in reaching potential customers, language which Dr No understands.
Efficiency is another weapon, as it is something close to the average Dr No's heart.
They are not interested in brand equity, your social media strategy, number of Google AdWords impressions or the latest tweak to the corporate logo. They are focussed on the financial realities of the business i.e. earning more money than the business spends.
Dr No wants the business to grow efficiently, and will be (rightly) negative about anything that doesn't support that objective. If as a marketer you can demonstrate that your activity contributes to improving the efficiency of sales, you can demonstrate your worth.
Marketers do that by making a sales force more effective, i.e. delivering qualified leads so they can focus more on converting them to customers, rather than having to waste time on activities like cold calling.
Finally, data is a secret weapon for a marketer against Dr No. In modern marketing data is much easier to come by, and should be your primary tool for convincing the evil one to open up the marketing budget.
Dr No wants to understand how big the addressable market opportunity is, the number of qualified marketing leads being generated and then the value and reliability of the sales ready pipeline.
To give Dr No visibility to this you need to have promotional programmes in place that can measured, and good alignment with your sales team so qualified leads can be tracked through to close.
You also have to watch out for those double-agent sales people. They will take any opportunity to claim a sale was all their doing, so you need to be able to prove Dr No that a closed sale came from specific marketing activity.
Pace is also important with presenting this information. The Dr No's of the world are driven by monthly, quarterly and annual cycles. Your plans and the way you report on them should show the same cadence. Dr No should be able to align your marketing activity with the almighty business budget.
James Bond defeated Dr No by throwing him into the cooling vat of a nuclear reactor, where he boiled to death. While this may be tempting for the Dr No in your business, a more positive approach is to earn their respect by showing the value you bring.