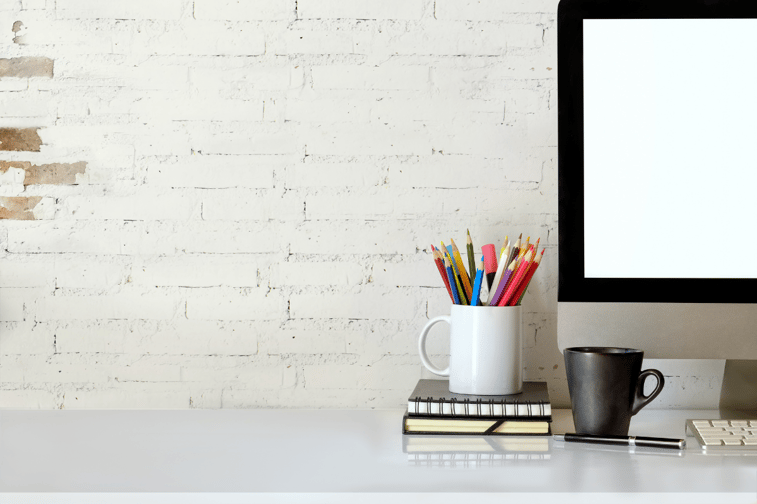 Gone are the days of cold-canvassing and those long sales lunches. Today, attracting B2B leads is all about what customer problems you can solve and how you do it.
With everything now online, it is easier than ever to qualify leads and generate sales. But, with so many options available, deploying the right method for your company's message can be a complicated and time-consuming process – especially if you don't know where to start.
To help you cut through the noise, we've broken down three B2B lead generation campaigns we recently implemented for three of our amazing tech clients SPM Assets, Optimation, and PTminder. Below we'll take you through each lead generation method, its objective and result.
1. Create friction-less, laser-focused LinkedIn Lead Generation Ads
LinkedIn is a great tool for social media advertising, especially for B2B companies. Hosting 630 million users worldwide, LinkedIn truly has cemented itself as the professionals' network.
Usage numbers aside, LinkedIn offers B2B companies targeted advertising campaigns and is known as the number one platform for lead generation. Why? Because it can very specifically target users, honing in on useful user data like job title, industry, company, interests, and so on.
Not only does LinkedIn allow for specific targeting it also offers Lead Generation Ads as an ad type. LinkedIn Lead Generation Ads provide users with a seamless experience in acquiring the advertised content piece. When a LinkedIn user clicks on a Lead Generation ad, a form pops up instantly with their details automatically prefilled. All they then need to do is click submit and they can instantly gain access to the content without leaving LinkedIn. As everything is immediate, it lessens any risks of the prospect losing interest from slow page load or as a result of having to input their details.
It is for these reasons we chose to use this tactic for SPM Assets. Our goal was to generate leads and drive downloads for their eBook, "The Definitive Guide to Property Lifecycle Asset Management Planning".
To date, this campaign has generated a 28% submission rate at a cost per contact of $24.
As an added bonus, through Hubspot's integration with LinkedIn, we were able to automatically feed lead details into Hubspot's CRM and then feed into a nurture workflow as if they had submitted a form on a website landing page.
2. Conduct valuable webinars and offer them on-demand
Webinars have become an increasingly popular form of content and method of lead generation. They provide an affordable alternative to trade shows and industry events, and allow brands the opportunity to provide useful content in a personal way. As prospects need to disclose their details before joining, webinars are a great way to generate leads through the content itself.
In a recent campaign we implemented for enterprise software development and solutions provider Optimation, we developed a webinar "How to build a complete enterprise-grade app in under 30 minutes", to generate leads.
To attract them we used a variety of digital channels like email marketing, organic social media (both on Optimation's company pages and on staff personal LinkedIn profiles) and targeted ads, as well as banners on their website. This multi-pronged approach widened reach and resulted in a healthy volume of registered leads.
Even though the event has been and gone, the webinar is still available on-demand and continues to provide valuable leads to Optimation at an excellent submission rate of 34%.
3. Develop engaging and interactive content
In the age of eight-second attention spans, creating content that converts prospects into leads can be a challenging exercise.
Interactive content requires audiences to participate beyond reading or watching. It has become a popular method of lead gen for B2B tech companies because it's excellent at engaging and converting a time-poor audience. Interactive content can come in many forms, from games, calculators and quizzes, to surveys and polls. It's a strong lead generator as it provides value to visitors in a personal way and relays useful user-specific data back to the brand.
In a recent campaign for PTminder (a business management software product designed to help Personal Trainers manage their day-to-day admin), we developed a break-even rate calculator to help PTs understand what they need to charge for their services in order to make money.
To date, the calculator has generated an exceptional 41% submission rate. This is a great lead generation tool for PTminder as it provides clear value to their prospects, who in turn, are happy to share their details to access it.
Today's B2B lead generation is all about understanding your buyer personas - who they are and what problems they are looking to solve. When you understand your buyer personas, you can create valuable content for which your prospects will hand over their contact information. While we covered a few lead gen ideas like LinkedIn advertising, webinars and interactive content, there are plenty more creative and engaging lead generation tactics available to B2B tech companies today.