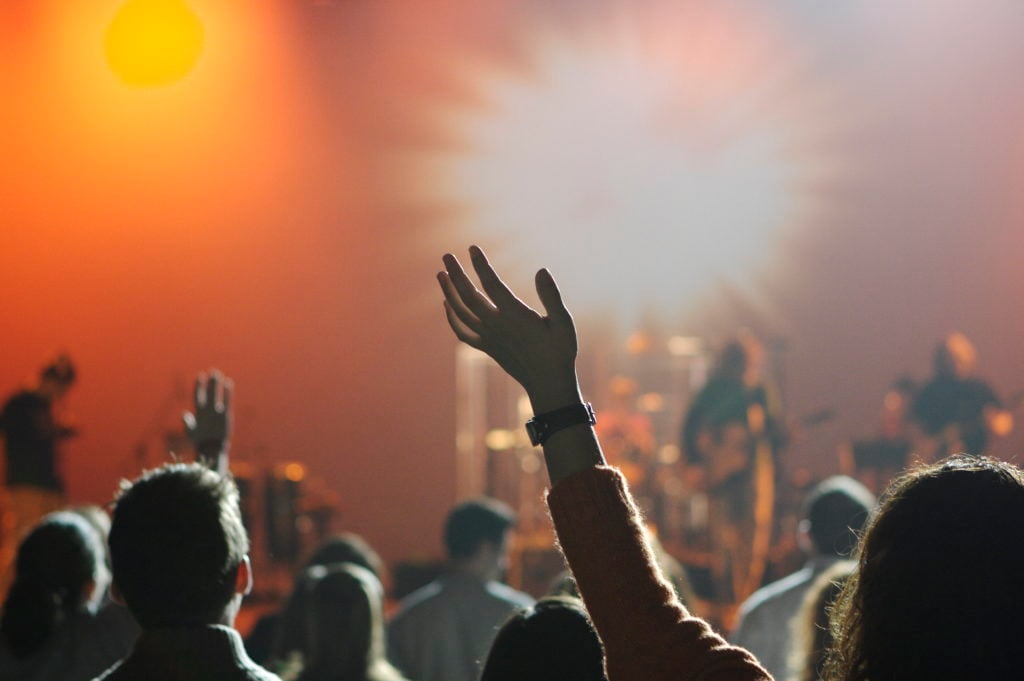 If you find it hard to believe that market focus is the key to succeeding with technology products, take a look at New Zealand's latest tech star, PushPay.
The NZX-listed payment systems provider has achieved stunning growth, particularly in the US market. In July the company announced its best quarterly performance since going public in August 2014, increasing annualised committed monthly revenue (ACMR - what was called 'recurring revenue' back in the day), by 40 percent and increasing merchant numbers (organisations using the PushPay payment app) by 20 percent to 4,491. PushPay have achieved a current market capitalisation of over $600 million.
PushPay predicted they would reach $100 million ACMR by December 2017. According to the National Business Review (NBR) this would mean PushPay has gone from $10 million to $100 million of ACMR in 28 months, compared to the hard-charging Xero achieving the same milestone in 42 months.
The simple mobile payment app PushPay offer is something that can be used by virtually any business. The potential market was huge so no wonder they have been a success, right?
PushPay was founded by Chris Heaslip and Eliot Crowther, who as recently as 2013 were struggling to make payroll, according to an NBR article. Investor Pete Huljich became involved in the business and recommended that PushPay focus on the US faith sector.
Heaslip and Crowther, both men of faith, had originally been motivated to start the company to develop payment technology that would make it as easy to donate to a church as it was to buy a song on iTunes. Huljich's suggestion to focus on churches ". . . was the turning point in our story. If we didn't meet him, I don't know what would have happened," Mr Heaslip told the NBR.
Pushpay has now penetrated 1% of America's 314,000 churches and is starting to focus on the large, mega-churches in that market to create their outstanding growth story. They are now trialling the technology in other market segments, but the focus on churches has given them the required momentum.
Success in the faith sector has been off the back of a focused and clever sales and marketing strategy. PushPay has a faith-focused subsidiary called eChurch.com that uses quality content to attract sales leads. The eChurch website offers a whole range of resources for churches to help improve the way they operate. eBooks on subjects like how to build a church website, to encourage giving, and the principles of fast church growth; videos on how to engage millennials or mobile giving.
For church managers, more versed in theology than financial theory, this kind of information is invaluable, and helps them start on a buying journey with PushPay's products. Some might be uncomfortable with this encouragement of people to give, but churches are like any other organisation, and have to attract revenue to continue operating. They have to move with the times to survive, and those that don't, fail.
This genuine effort to provide churches with useful business information, whether or not they want to purchase the PushPay service through eChurch, means they have attracted an email list of 70,000, which ultimately translates to a customer base of over 4,400 churches.
The courage to focus
PushPay are an excellent example of having the courage to focus as a key to success.
What many companies fail to realise is that selling a product into four different markets is the same as selling four different products. Market expansion and diversification is a key to growth at a certain stage of a company's development, but spreading your focus too widely too early results in stalled growth.
As Geoffrey Moore says in his technology marketing bible Crossing the Chasm, "When you hear them saying things like, 'It will be a billion-dollar market. If we only get 5 percent of that market….' When you hear that sort of stuff, exit gracefully, holding onto your wallet."
That kind of thinking is seductive, but misses the real picture. It is not the size of a market that is relevant, but how many customers in those markets are willing to buy your kind of product. Looking at it from the customer's perspective - their need, buying cycles, competitive position of their industry and so on - a billion-dollar market can quickly reduce to a few million.
The hardest marketing decision
Focusing on a market is one of the hardest marketing decisions you'll make. But all companies have limited resources and these resources need to be 100% focused on a specific market to achieve the maximum gain, as PushPay have shown with their US faith sector play.
Everything can then become aimed at a particular group of customers – the sales process, the advertising activity, the support process, the product, the promotion etc. You save time, effort and money. Focus will make things happen.
So how do you go about selecting a market?
Establishing the need
At a fundamental level the process starts with looking at your product or service features and understanding them from the perspective of the customer's need. Spotify becomes 'the need for entertainment,' or Xero 'the need for better financial information'. It is really about discovering the true value your business brings the customer. The next question then is to establish some sort of priority amongst those people with a need, i.e. who needs entertainment the most.
Market attractiveness
With an idea of some priority markets, you can begin the real work on whether or not a market makes sense for your business. You need to establish how attractive that market is – it's size, where it is located, how competitive it is, what barriers to entry exist and so on.
Your capability
The attractiveness of a market needs to be balanced against your organisation's capability – what sort of skills you have, where you and your sales channels are located, what reference sites you have in this market, what resources to meet the market need.
This is all pretty standard business practice, but a little pointless until you have gone through that very tough process of distilling that customer need very clearly and matching your product accordingly.
This sort of approach might seem illogical to New Zealand companies, used to spreading themselves across multiple small markets to survive. But this sort of market focus is the absolute key to getting to the next level – to achieving market success in large markets like Australia, UK or US.
Just ask PushPay if focus works.
Download our whitepaper "It's not about you", to understand how to develop a better understanding of your target markets.