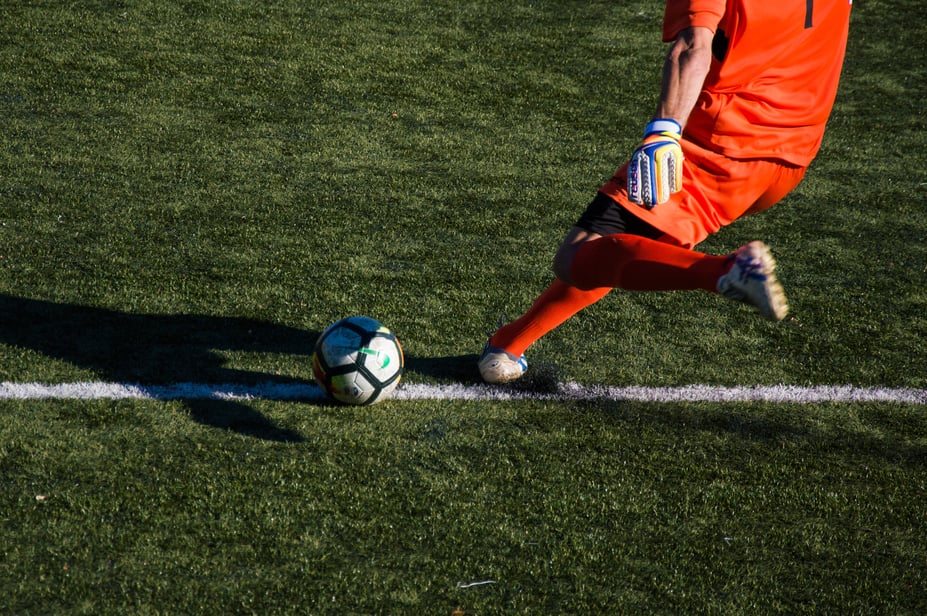 I had the pleasure of presenting to the New Zealand Software Association, the peak body representing software companies in our country. They asked me to talk about 'rebooting sales and marketing', and below are the key points of the address I gave.
Concentrate's experience in rebooting sales and marketing
Concentrate is a marketing agency focused on growing Kiwi tech ''Tall Poppies" and for over 14 years, the tech sector (be it software, electronics, specialised manufacturing or biotech) is all we have known and all we do.
We've helped tech companies address a bunch of growth issues, but the most recurring one today is their sales efficiency challenges, which we help with by improving lead generation and implementing sales enablement technologies. Concentrate has become New Zealand's largest HubSpot partner and in 2017 achieved a global HubSpot Impact Award.
Every month Concentrate works closely with on average 25, primarily B2B, technology companies to help with their sales and marketing. In June 2018, our customers achieved on average 3,364 website visits each and generated on average 199 sales leads each for the month. That corresponds to a 4% conversion of website visitors to leads, a solid result considering the industry average according to an MIT report, is 1-3%.
What are the barriers to improving sales efficiency?
1. Sales doing too much lead generation
A stark theme of the 2017 Market Measures survey has been the lack of lead generation support typically provided to Kiwi tech sales people, compared to their USA counterparts. Indirect marketing is the primary source of marketing leads for 80% of USA companies, compared to 40% for Kiwi companies.
2. Marketing spend needs reflection
Companies are spending 40% of their marketing spend (non-staff) on industry events and websites. The next most popular marketing activity is creating sales collateral.
3. Sales productivity problem
Kiwi firms cite productivity as the biggest challenge they face in managing their sales teams. This is at the core of a sales efficiency problem i.e. we have great sales people, but they are not able to deliver sales on a high volume, repeatable basis.
A relatively low penetration of technology designed to help sales efficiency is one contributor to the productivity issue. On average, Kiwi firms used 1.6 tools compared to the USA average of four per team. In the survey 27% of sales teams used no sales enablement technologies at all and a significant minority (15%) didn't even use a customer relationship management (CRM) system to manage their sales process.
The Market Measures survey shows gaps in our approach to selling hi-tech goods and services. There is a clear divide between the 'sales artists' that tend to dominate the Kiwi tech selling approach, with the 'sales operatives' more common in the US context.
Sales artists are talented and knowledgeable people able to take a sale from raw prospect to conversion, with little in the way of structure or support. They attract higher base salaries and produce relatively lower volumes of sales.
Sales operatives work within a system that generates leads at a high volume, which the operative takes through a prescribed sales process. They receive a lower base salary and tend to generate a higher volume of sales. Kiwi tech needs to be able to deploy more sales operatives.
Three companies rebooting their sales and marketing
The following three companies are moving from an 'artist' to an 'operative' approach with impressive results.
AuCom Electronics
AuCom is a leading exporter of motor control products based in New Zealand and wanted to apply digital strategies to connect with its global markets and better support its reseller channel. An inbound marketing strategy using HubSpot was identified as the best approach and implemented during 2015.
In 2017 AuCom achieved a 32% increase in website traffic, and a 20% increase in leads generated by the website, with over 700 new leads generated.
Wyma Solutions
Originally a domestic manufacturer of agricultural and produce handling equipment, Wyma Solutions has grown to operate on a global scale. As the business has expanded, it became clear to their marketing team that they needed to find more efficient ways to generate and manage leads.
Wyma has taken an integrated approach to their sales and marketing and implemented an inbound marketing program to generate sales leads. The company has achieved a 20% rise in website traffic, and a 280% increase in leads generated by the website.
Pivot Software (recently purchased by ELMO)
Pivot Software provides human resource software solutions that enable organisations to improve the effectiveness of key processes like remuneration and performance management.
Pivot were pioneers for the content marketing approach and have moved from traditional offline methods of promotion to online lead generation. The company has achieved a 40% rise in website traffic, and a 211% increase in leads generated from the website. This has lead to a 15% increase in sales.
What are three things you can do to reboot your sales and marketing?
1. Make marketing responsible for delivering sales leads
Marketing needs to commit to delivering the number and quality of leads required to hit your company's revenue goals. This can be expanded into further KPI including website visits, marketing qualified leads and visit:lead ratios.
2. Invest in sales enablement technology
For Kiwi tech companies there is a lot of value in assessing what sales tasks can be automated to allow sales people to focus on added-value activities.
3. Improve sales and marketing alignment
Establishing a service-level agreement (SLA) between marketing and sales can transform your efficiency. This requires agreeing and documenting a joint marketing and sales pipeline definition and agreeing key metrics and targets for each stage. Marketing should specify the number and quality of leads they will deliver and sales should specify the speed and type of follow-up they will provide for each lead type.
To scale our tech businesses more effectively we need to enable more sales operatives, working within a systematic approach to generating, nurturing and converting sales opportunities.
Leaders of Kiwi software companies really responded to this message, and I'd love to chat more with you about ways to improve your sales efficiency. Tell us your story and I'll be in touch.