The technology sector is now New Zealand's third largest industry. The ongoing mission of annual Market Measures survey is to answer the question - how can it grow bigger, faster? Each year we focus on discovering how sales teams can achieve more, by having a better supply of qualified leads, or by being more efficient.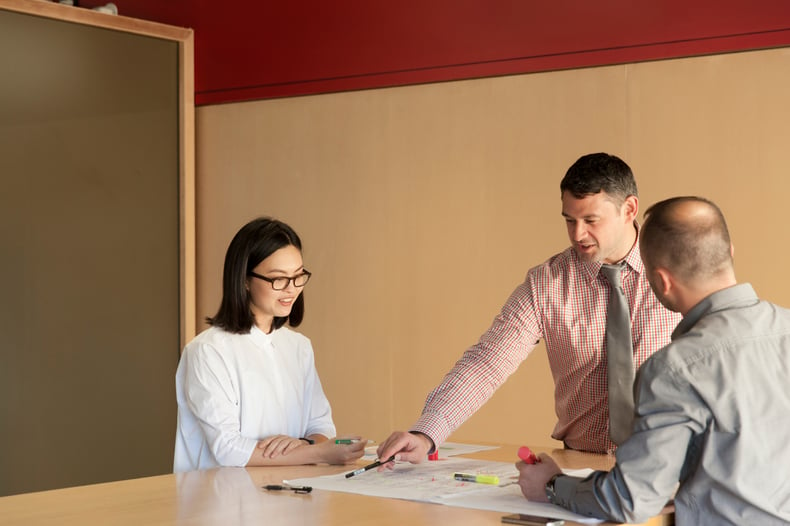 The 2017 Market Measures survey showed gaps in our approach to selling hi-tech goods and services. There is a clear divide between the 'sales artists' that tend to dominate the Kiwi tech selling approach, with the 'sales operatives' more common in the US context.
Sales artists are talented and knowledgeable people able to take a sale from raw prospect to conversion, with little in the way of structure or support. They attract higher base salaries and produce relatively lower volumes of sales.
Sales operatives work within a system that generates leads at a high volume, which the operative takes through a prescribed sales process. They receive a lower base salary and tend to generate a higher volume of sales.
To scale our tech businesses more effectively we need to enable more sales operatives, working within a systematic approach to generating, nurturing and converting sales opportunities.
How do we stack up? Benchmarked against US tech firms, we are found lacking when it comes to the efficiency of our sales:
The 'lone wolf' sales hero we identified in our 2014 study remains alive and well. On average our offshore sales people are paid a base salary 48% higher than that of their US equivalents, with a significantly lower proportion of their package based on results. Our sales people are also slightly slower to ramp up to full capacity.
Our sales teams convert at an incredibly high ratio of closed sales to leads, on average, better than any common industry benchmarks. However, the productivity of their sales teams is identified by firms as their major issue. That is, we're converting at an incredible rate, but the volume of those sales is low.
A key factor is the relatively low adoption of sales and marketing technology (e.g. email tracking, pipeline analytics), compared with US firms, which use four times the number of tools of the average Kiwi company. A significant 15% of companies didn't even have a CRM (customer relationship management) system to track their sales activity.
More than ever before, our tech companies are willing to invest in sales and marketing, which has been a feature of Market Measures since it began in 2008. It ranges from a stable 25% of annual revenue spent on sales and marketing (including salaries and costs) for established companies, through to an aggressive 86% for start-up tech businesses. Around 40% of this spend is on industry events and websites.
The tech 'lone wolves' identified in previous studies are getting a little less lonely, although we still lag a long way behind US benchmarks. Relative to previous surveys, our tech firms are generating more of their leads from indirect tactics like content marketing and branding, reducing the load on sales people to do everything from prospecting to the close.

We might have 28,749 firms employing 98,900 people generating a $16.2 billion contribution to GDP, and have New Zealand's third largest, and second fastest growing, export sector. But what we also have is a huge amount of unrealised potential.
For tech leaders wanting to think differently when it comes to realising growth potential, here are seven key questions the survey data suggests you should ask:
Are you paying your sales people too high a base salary, because you don't have the structure in place to enable a larger proportion of performance-based rewards?
Are your sales teams well enough equipped with technology tools to make them efficient?
Do you have a regularly-used CRM in place?
Do you have a clear enough picture of the return on your investment in sales and marketing?
If you aren't using a channel to market (e.g. resellers, sales agents), can you justify why not?
Even if you think you are doing a lot of indirect marketing, are you doing enough?
Can you be braver about your lead generation – are you willing to simply try everything and measure it?
The results of the 2018 survey will be available as a report in October 2018. Participants of the survey will receive the report for free; members of Market Measures supporters can access the report for $75 (including GST); and it will available for the general public to purchase for $375 (including GST).
Market Measures 2018 is sponsored by NZTE and supported by industry groups ATEED, Canterbury Tech Cluster, ChristchurchNZ, WREDA, NZ Hi-Tech Trust, NZ Tech Industry Association, New Zealand Software Association, Priority One, FinTechNZ and NZ Tech Marketer's Group.