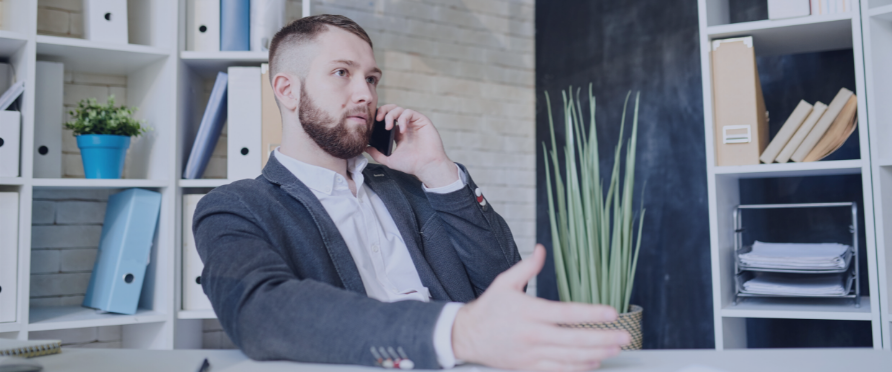 Using voice tech to improve sales efficiency
After surveying over 300 New Zealand tech companies over multiple years, and analysing the data provided, we produced the Market Measures Report. Among the key insights we uncovered was that only 21% of Kiwi tech companies surveyed felt their marketing and sales departments were aligned, and only 30% of leads typically came from marketing activity (as opposed to 80% for US companies).
As a result of this, Kiwi tech salespeople were having fewer quality sales conversations (3.4 per day) than their American equivalents, who on average had more (5.1 per day). Out of the businesses surveyed, 50% were not using marketing automation technology and of those that were, they were using significantly less than their American equivalents (4 tools on average for the USA vs 1.9 tools on average for NZ companies).
What this leads to is reduced sales efficiency - Kiwi tech businesses' ability to scale their selling is constrained. In our many years working with tech companies, we know this is a major challenge and it's why we're always looking at ways to help our clients meet it.
The sales call - the role of voice tech
At the heart of most tech sales is the humble sales call. It's one area where technology can be leveraged to improve both the efficiency and quality of engaging with prospects. The telephone is here to stay.
In this eBook from Dialpad and Deloitte, research showed that 92% of customer interactions are still occurring over the phone. And technology is keeping pace with this trend; voice tech is on the rise, and Kiwi tech businesses need to harness it if they want to make the most out of every sales call. Remember: there's still no method more effective than voice, and when it comes to sales, it's one of the key drivers. The report found that this was especially true for B2B sales, that buyers want to be contacted most when:
They are looking for new ideas to improve business results (71%)
They are looking to solve a problem (62%)
They are evaluating providers (54%)


What this tells us is that voice interactions are now, have always been, and will continue to be, a valuable sales tool. As the technology behind it grows, there are increased opportunities for tech businesses to actively improve their sales efficiency.
Capture the value of voice tech
There are a number of solutions available for leveraging the role of voice interaction. They generally fall into one of four categories:
Online meetings and video conferencing
Sales dialers
Outbound call tracking
Conversation intelligence


All of them are designed to provide a more efficient and intelligent way of interacting with buyers. They have the added benefit of generating insights into areas where improvements can be made - and this is a key point, because the impact voice can have on sales conversions is significant. What it comes down to is this: if your business invests in voice tech that's been designed with sales efficiency in mind, you'll have a strong foundation for your sales team to engage with prospects and customers.
See how Dialpad have incorporated voice intelligence into their tools. Features like real-time voice transcription are pretty cool.
Want to hear the latest on voice tech in sales?
On Thursday August 19, Greg Williamson from Concentrate will be presenting a webinar on the role of voice tech in improving sales efficiency along with an international expert, Nichole Paschal from Dialpad. This is one of the market's leading voice tech solutions. It's a cloud communication platform that integrates with many sales and marketing tools (including HubSpot) to make it easier and more efficient for your teams to connect and collaborate. This introduction to voice tech will also showcase the importance of voice tech in modern sales and how it makes sales more efficient.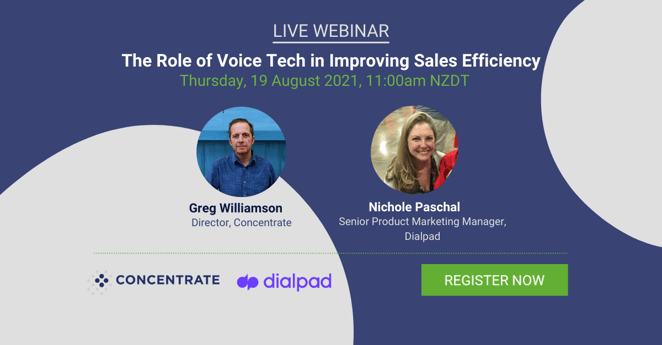 Keen to find out how to leverage voice tech to make the most of every sales call? Register for the webinar, even if you can't make it on the day. We'll give you access to the recording after the event.