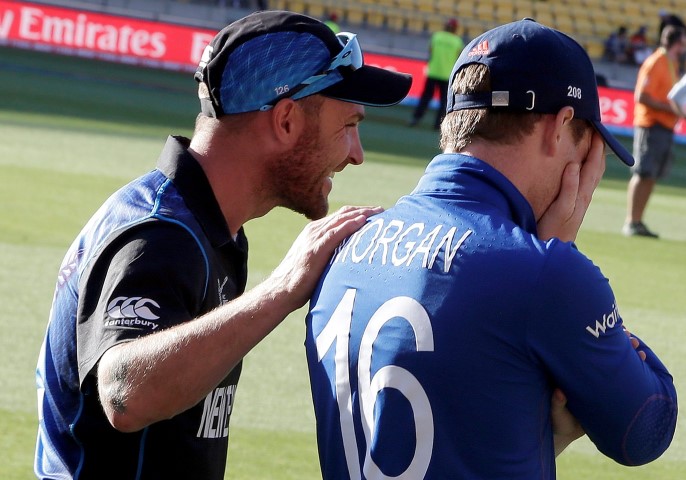 The Press, February 2015
Watching the incomparable Brendon McCullum plunder the English attack to all parts of the Cake Tin last Friday, it occurred to me how unfairly we view our sporting teams.
In a triumph, we rightfully laud the individual performances of players like McCullum, but fail to acknowledge the role of the coach and his assistants, the manager, selectors, strength and fitness coaches, physiotherapists and so on. When things go badly, we tend to blame the players only. Business can be similar, especially when it comes to sales teams.
One of the drivers of the US tech boom has been a refocusing on sales teams as a key driver of growth. As Tawheed Kader wrote in Entrepreneur magazine recently, its leading tech companies' sales employees make up an average of 17 per cent of the total workforce, and over 30 per cent at more aggressive companies.
New Zealand firms are comparable.
Why aren't we growing and generating jobs at the same rate as California? A clue is in the 2014 Market Measures report, an annual study of sales and marketing by Kiwi hi-tech companies, which benchmarked how New Zealand tech firms generated marketing "leads" against a similar exercise in the United States.
US firms generated 80 per cent of their leads through "indirect marketing" - advertising, social media, tradeshows - compared with just 23 per cent of their Kiwi compatriots. New Zealand firms said 55 per cent of their leads came from referrals.
The typical Kiwi firm seems to be equipping its "batsmen", the sales force, with excellent equipment but virtually no support crew. Their US counterparts enjoy a heavier focus on their support crew, where many leads are generated for them, so they can focus on converting them to customers.
How can Kiwi tech firms build a better 'support crew' for their sales stars?
1. Clarity: being as clear as possible about your target market, because marketing to everyone is marketing to no one.
2. Intensity: don't be half-hearted about investing in indirect activities that generate leads.
3. Connection: work on the interface between how leads are generated and how they are handed over to the sales force.