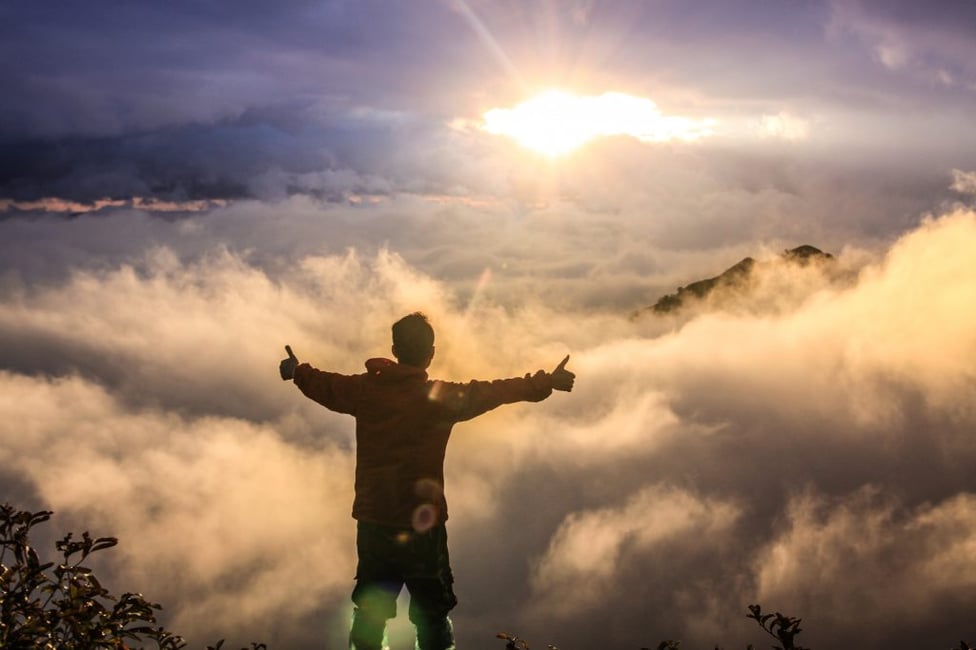 New Zealand is variously described as an agrarian economy with a few bits tacked on, or even worse a housing market with an economy attached. We remain overly fixed on the ups and downs of both these sectors.
You see this in areas like dairy, where New Zealand butter is in hot demand amid a global shortage, that's seen the price skyrocket by over 100 percent in the last year. It's led to a serious price hike at home in New Zealand, with a 500g block of butter now over $5, and serious angst from talk-back callers.
Or in property, where a slowing in the market has seen New Zealand real estate agencies' commissions down an estimated 22.5% on a year ago, and down 30.5% in Auckland. Audi dealerships everywhere are suffering.
What about the tech sector, now New Zealand's third largest industry? It tends to have more ups than downs, but it's important to be aware of, and learn from, both. That's what we've tried to focus on in our annual Market Measures study.
Over the past eight years Market Measures has built a strong body of knowledge, confirmed some assumptions, and disproved others. The ongoing mission of Market Measures is monitor what is going up and down, and to answer the question - how can the tech sector grow bigger, faster?
Let's take a look at what's up and what's down in the Kiwi tech sector in 2017:
UP
Online lead generation: The tech 'lone wolves' identified in previous studies are getting a little less lonely, although we still lag a long way behind US benchmarks. Relative to previous surveys, our tech firms are generating more of their leads from indirect tactics like content marketing and branding, reducing the load on sales people to do everything from prospecting to the close.
Content marketing: One area of indirect marketing Kiwi firms appear to be embracing is content marketing, (i.e. creating and distributing valuable, relevant, and consistent content to attract and retain a clearly defined audience). We match the USA benchmarks relatively closely.
Marketing automation: In the survey 50% of companies now use a marketing automation tool, 54% of those with a marketing automation solution were using HubSpot, significantly higher than ActiveCampaign, the next named brand.
NPS: A new benchmark introduced this year is Net Promotor Score (NPS). In the survey the average NPS for Kiwi tech companies is 40. SaaS companies typically have an NPS score of between 30 and 40, and 'best in class' is 60+. Apple has an NPS score of 72.
DOWN
Sales productivity: Kiwi firms cite productivity as the biggest challenge they face in managing their sales teams. This is at the core of the sales efficiency problem i.e. we have great sales people, but they are not able to deliver sales on a high volume, repeatable basis. In the survey 40% of companies identified productivity as their top challenge in managing sales teams.
Performance-based remuneration: On average, our offshore sales people's base salary is 48% higher than that of their US equivalents. That doesn't mean they are overpaid, more that our selling model tends towards people with deep technical, business and sales capability. The USA tends towards sales 'operatives' working within a more tightly defined system to deliver closed leads.
Adoption of sales enablement technology: The relatively low penetration of technology designed to help sales efficiency is one contributor to the productivity issue. On average, Kiwi firms used 1.6 tools compared to the USA average of four per team.
Our focus on the United Kingdom: In the survey the number of companies exporting to the United Kingdom has moved from 35% in 2016 to 16% in 2017.
Kiwi technology needs to sell itself smarter to realise its full potential to become the country's largest export industry. We don't face the same environmental constraints of the other two major export sectors – agriculture and tourism – so the potential for tech is virtually limitless.
Improving our ability to sell efficiently is one way of unlocking this potential, and ultimately becoming New Zealand's primary export industry.
Visit the Market Measures website to get more information about the study, and to purchase a full copy of the 2017 results.