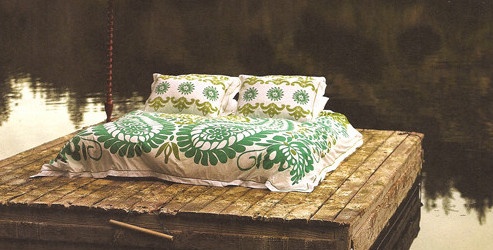 If you build it, they will come. It's a mantra that a lot of Kiwi tech companies seem to abide by and then wonder why sales aren't racing through the door. While their product might be the best thing since the wheel, if no one knows about it then they're not going to buy it.
The same thing can be said about your website. How many of you have spent thousands of dollars on a new or updated website; expecting it to generate more traffic, leads and sales; but then be left disappointed that everything's just stayed the same?
It could be because you're treating your website more like a brochure instead of being a part of your sales and marketing team. If that's the case then here are 5 things you can do to help your website be more successful.
What are your goals? What's your plan?
Ideally you want to attract as many people as possible to your site so they can find out more about you, what you do, and hopefully be interested enough to buy your product or service. But what are your goals here, do you just want visitors or do you want people to contact you or leave their own details? If you don't get that, what then? Is it OK that they just disappear or do you want them to come back and keep interacting with the site?
You need to figure out what you want people to do when they get to your site, and then see what they are currently doing. That will give you some focus on where to change things like page layout, navigation, where to include call-to-actions, how to get them to come back or give you their email address etc.
Take it easy
Now that you have your goals, does your site layout or design help you attain these goals? Or will people get frustrated or scared off before they even get a chance to explore a bit more? While something might look great design wise, it also needs to be practical. Is it easy to find more information about you? Can they contact you straight away without having to scroll down endlessly?
The easier you make it for a visitor to find out what they want, the better experience they will have and be more likely to return again.
Be content
Content marketing. You may have heard of it. Google definitely has and have changed their search algorithm to give more weight to sites that are regularly updated with new content (blogs, articles, eBooks, white papers etc.). There is a catch though; people have to actually like it. What that means is that the content has to be useful and informative for your target market and not just filled with key words and jargon.
The good thing about this though is that it gives you an opportunity to prove your worth to any potential customers out there and show that you know what you are talking about and can help them. Think about problems your customer might have and then provide a piece of content that can help fix or answer that problem. So for example, what statement is more likely to be Googled - "Ways to reduce communication costs" or "group messaging software"?
Shout out
Now that you have a plan and some reasons for people to go to your site and stick around, it's time to tell people about it. Social media is a great medium to get the word out to the masses if used properly. This means finding the right networks that your target market uses (LinkedIn, Facebook, Twitter, etc.) and leveraging them to get people back to your website.
For beefier pieces of content such as eBooks or white papers, Google AdWords and banners can be useful to drive traffic back to the site.
The metric system
You need to measure and analyse what's happening on your site. What blogs are being looked at? What eBook's are being downloaded? What journey are people taking when they go onto your site? How many new leads have you added this month? How did the promotional campaign perform? Where did they come from? How many people have subscribed to the newsletter list?
There are lots of tools that are available that let you know all this, Google Analytics is a good free one, and having this information is important to see how well you are performing and to see what worked and what didn't work. What could you do to make it better?
If you build it, they will come… but only after you give them a good reason to, and also tell them about it. Your website can be a very valuable tool for your business if utilised to its full potential and treated more like a member of your sales and marketing team, rather than a piece of paper.