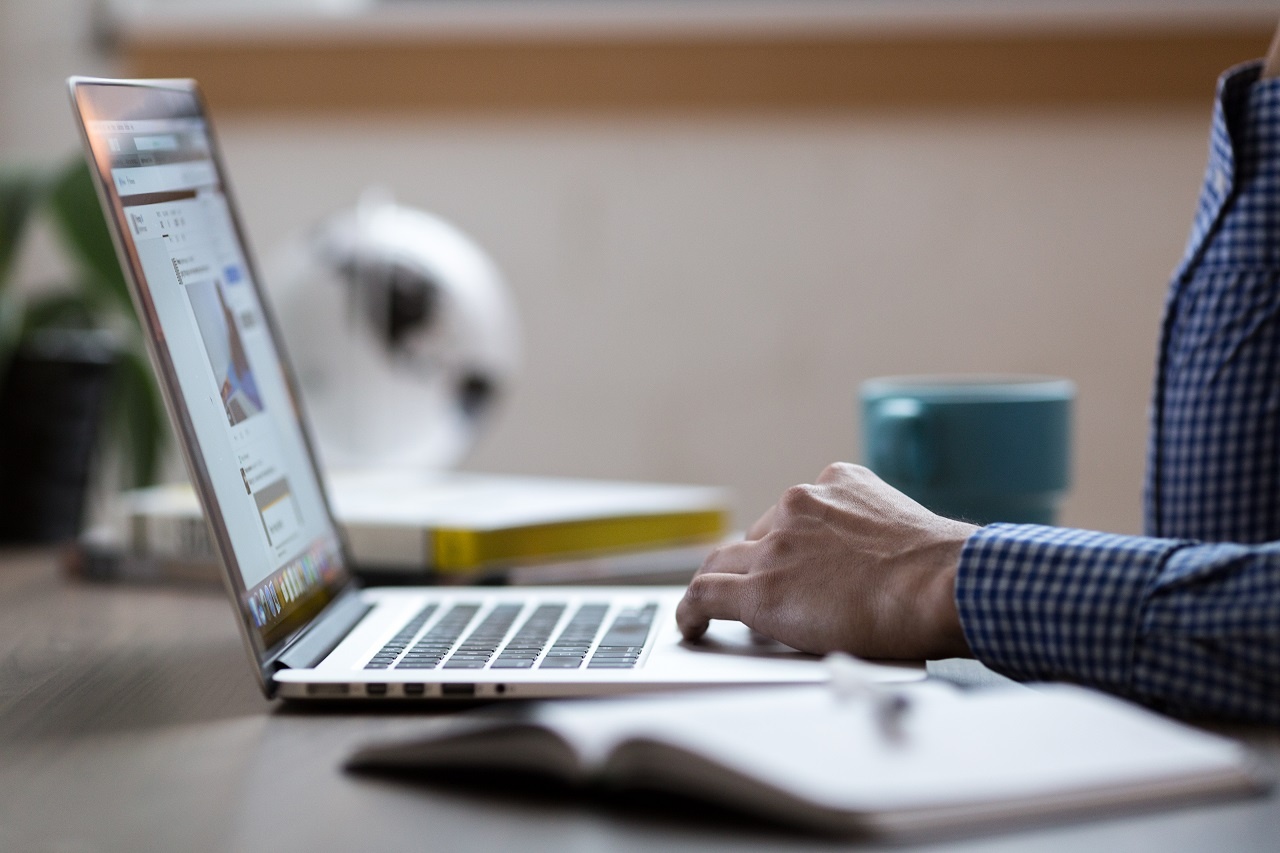 Your website is such an important part of your business. Websites today have multiple roles such as customer service reps, training providers, quality monitoring teams, order takers and sales and marketing staff.
For the average B2B tech company, your website plays a crucial role in generating leads and then nurturing them at different stages of the sales process.
So, what can you do to your own site to make it more engaging for visitors and make them want to stay and interact with your company?
Before I get into my list, I just wanted to mention that the design of your site matters. For me personally, if I come across a poorly designed website with images that look pixilated or in some cases - stock images with the watermark still on(!), no typography structure, or an illogical layout, I'm instantly turned off about the company and I subconsciously judge that the company is either small or not very professional.
Having said that, make sure that it's designed for your ideal customer. Put yourself in their shoes and think about what they want to see on your site and how they will navigate it. And remember that you only have a few seconds to make the right first impression. So make it count.
Now that I've gotten that off my chest, here are five ideas to make your website more engaging:
#1 Video (the most popular form of media)

If you don't have a video content strategy for your business, then you need to start working on one. By the end of this year, video content will represent 74% of all internet traffic. Four times as many users would also prefer to watch a video about a product than read about it.

When you think about it though, it makes sense. When we interact, and engage with people every day, it's done with our eyes and ears. It's just what we're used to.

It's something that we are going to do more of here at Concentrate, so keep an eye out for those in the future.
#2 Chat feature (communicate directly in real-time with website visitors)

Having a chat feature on your website is a really good way to get more engagement from potential customers. It's a convenient way for visitors who might not be ready to talk to someone directly over the phone, to interact with you instantly and without having to wait for an email response.

A survey done by emarketer.com found that 63% of visitors were more likely to return to a website that offers live chat.

There are some risks associated with chat if it is not implemented properly. Read this blog by Gary Tramer on how live chat can maximise conversions.
#3 Copy (get your message across clearly)

You need to make sure that the copy on your site is relevant to what your ideal customer will be looking for. Also remember the 'less is more' rule.

For B2B tech companies, remember that most visitors to your site are new and they have never heard of you before.

This is where your elevator pitch comes in handy. You need to let them know exactly what you do and how you can help them quickly and directly. Structure your copy in a way that is engaging, easily digestible and can be understood quickly.
#4 Personalisation (tailor your site to your visitor's needs)
This is somewhat related to the content. Too often websites talk mainly about you and not enough about the customer. It is your news, your structure, your people, your products etc.
While that information is relevant, it should be a secondary consideration. Front and centre, a website must be about expressing how you can meet your typical customer's needs.
It needs to 'speak' to people. Would your receptionist or sales rep say 'Welcome to company X, we are a leading provider of vertically integrated widgets with a commitment to world class service quality.'?
More likely, they would say 'Hi how can I help you find what you need.' That should be the first role of any website.
Also, while stock imagery has a place, where possible have some good quality photos taken of your team and your company. It makes it more engaging seeing some 'real' people represent the company rather than a model that they have probably seen a dozen times before elsewhere.
You can extend this personalisation even further, by applying technology that presents content based on what persona the visitor belongs to, but that's for a future blog.
#5 Pop up forms (convert visitors to leads – without being annoying)
I know what you're thinking, but hear me out. When done properly, pop-up forms can be very effective in increasing engagement and conversions on your website. The team over at Sumo, have analysed 2 billion pop-up examples and have the stats and results to show you what works, and what doesn't. Here are their eight tips for making effective and engaging pop-ups:
Pop-ups with more context have higher conversion rates
The highest-converting pop-ups don't appear immediately
Being unclear with your headline and offer will sink your conversion rates
Personality creates interest
The best pop-ups offer something of value
Pop-ups shouldn't appear immediately after a visitor closes out
Calls to action need to match the offer
Exit pop-ups need an overwhelmingly valuable offer
They have some great examples and an explanation of each point, so I recommend heading over there and having a read.
There are multiple ways to create a more engaging and interactive website, these five ideas are just scratching the surface. The key take-away from this is that they all relate to taking a customer first approach and having elements on your site that will make it easier for them to find out what they are looking for and that you understand what they need.
By doing this, not only will they be more engaged with you but also more likely to interact and invest more of their time into your company.

What kind of technologies can you apply to make your website smarter, and better able to support your sales effort? Find out by downloading our marketing technology stack guide.