Concentrate has been a HubSpot partner since 2013, and worked with lots of great Kiwi tech firms on their marketing automation journey, even picking up an award on the way. Here's a few insights from this experience.
Top 5 tips
You've bought HubSpot; now what?
HubSpot is a leading Marketing Automation software globally, competing with other providers such as Marketo, Pardot, Act-On and ActiveCampaign. You join a community of over 20,000 companies by signing up to HubSpot.
Like any software investment, simply signing-up won't deliver the benefits you're after. There are several things you can do to get HubSpot up and running effectively and leverage your investment.
In this blog, I've pulled out the top five actions you can do to get HubSpot working better for you.
1. Integrate, integrate, integrate
By its very nature, HubSpot is a connection between all your sales and marketing activity. So, make it so! When you set up HubSpot, you will have connected HubSpot to your website, turning on analytics features. That's just the first step, carry on integrating your other key features, such as:
Social media accounts
Contacts database
Survey Monkey account
CRM
HubSpot offers a range of native integrations, but there are services like Zapier or Workato that can enable you to connect to a huge array of other products.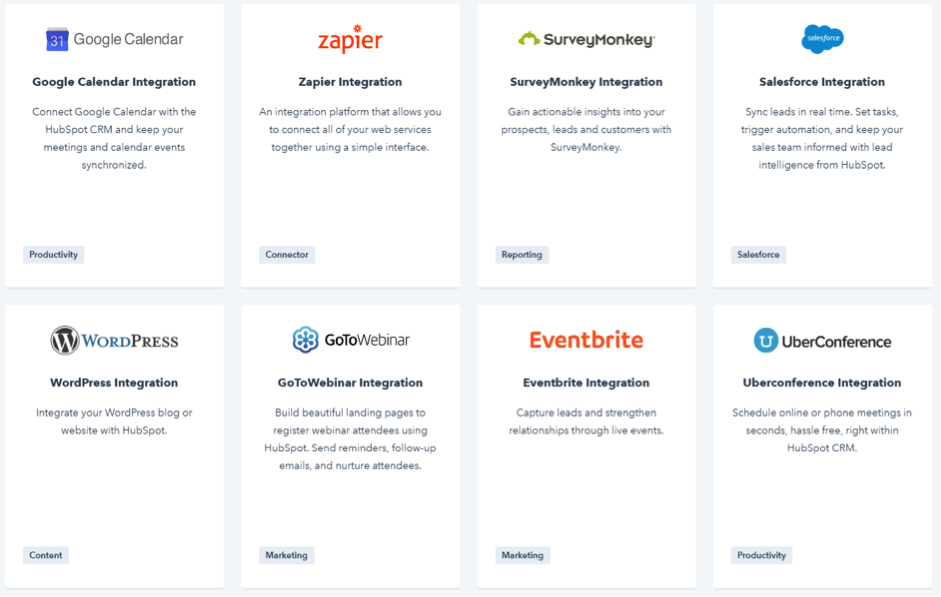 2. Get back to basics
Understanding what you are doing, why you are doing it, and who you are doing it for are all important for setting up a successful HubSpot platform. Features such as goals, personas, keywords and smart forms are all good ways of ensuring your sales and marketing activity is aligned to your business goals.

3. Just try things
Sometimes to get the best results a little trial and error is required. Trying different email headings, call-to-actions and content offers can help you understand what it is your target market is after and get the best results from them (whatever that might be for your company). Utilise features such as A/B testing to see what your audience responds best to.

4. Monitor competitors
Understand what your competitors are doing and how they are tracking is an important part of understanding your own activity. HubSpot has a Competitors feature which monitors a range of criteria including marketing grade, traffic ranking and linking domains.

5. Think 'sales enablement'
Chances are you won't have heard of sales enablement. The concept revolves around marketing creating resources, processes and activity to help the sales team. We recently published a blog on it (which you can view here) which discusses the ideas around sales enablement. These range from implementing triggering events and real lifecycle stages through to creating a library of useful sales content.

HubSpot can be a very effective sales and marketing investment for your company but you need to ensure you are leveraging it properly. While this is by no means a complete list of ways to best leverage the platform, it does give you a good base to start off with.
Concentrate are a HubSpot partner agency and help New Zealand technology companies generate more leads and expand into new markets using HubSpot as their Marketing Automation platform. If you've brought HubSpot and are now not sure where to go, get in contact and we can come up with a solution that will work for you.