5 min read
October 29, 2018
HubSpot impact Awards 2018 - Inbound Growth Award Winner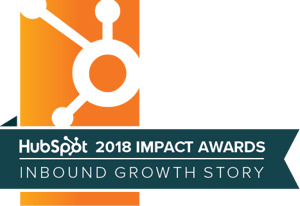 Concentrate recently entered the HubSpot Impact Awards (Inbound Growth category), open to over 3,000 marketing agencies around the world, and… we won for the second year running!
The Inbound Growth Award celebrates agencies' inbound marketing success by highlighting a client's rapid growth with inbound marketing practices. Below you can read our winning entry on Wyma.
An outstanding New Zealand-based exporter of agricultural processing machinery, Wyma Solutions had identified a need to improve their sales efficiency. An inbound marketing strategy was seen as key to reaching their international markets.
HubSpot, delivered and supported by Concentrate, was chosen as the platform to support Wyma's growth plans. Results were immediate, and impressive, with 280% lead growth from a 20% rise in website traffic in the first quarter of operation.

HIGH QUALITY EXPORTERS
Wyma Solutions (Wyma) design, manufacture, distribute and service post-harvest vegetable equipment and solutions worldwide. They are seen as innovative and high quality providers in an intensely competitive global market. Operating in 73 countries, Wyma exports 97% of the machines it manufactures, and has over 6,000 installations across the world.
AIMING FOR EFFICIENT GLOBAL GROWTH
Originally a domestic manufacturer of agricultural and produce handling equipment, Wyma Solutions has grown to operate on a global scale. As the business has expanded, it became clear to their marketing team that they needed to find more efficient ways to generate and manage leads.
What was needed was a lead generation strategy that was flexible and could be scaled as the business continued to grow. "We needed to create conversion assets as well as using existing collateral to generate leads," recalls Penny Bateman, Wyma's Group Marketing Manager.
"The existing process was haphazard," explains Penny. "We needed better alignment between sales and marketing.'' Wyma wanted to enable their marketing and sales team to work more easily together on lead generation activity. "We were collecting leads from multiple sources, but we didn't have a repository for them all."
This wasn't the only issue. It turned out that leads were only entered into the existing CRM after they had reached a certain level of qualification. This meant that MQLs (Marketing Qualified Leads) weren't being entered at all, and were simply being recorded on multiple Excel spreadsheets.
The decision to go with HubSpot was down to its suitability for a business of Wyma's size, and the stage they were at on their marketing journey. "Some of the other options (for marketing automation) were more suitable for large corporates," Penny says. "There was a lot of functionality that wasn't necessary for Wyma. HubSpot was just a really good fit, especially since we have the local expertise from Concentrate to draw on."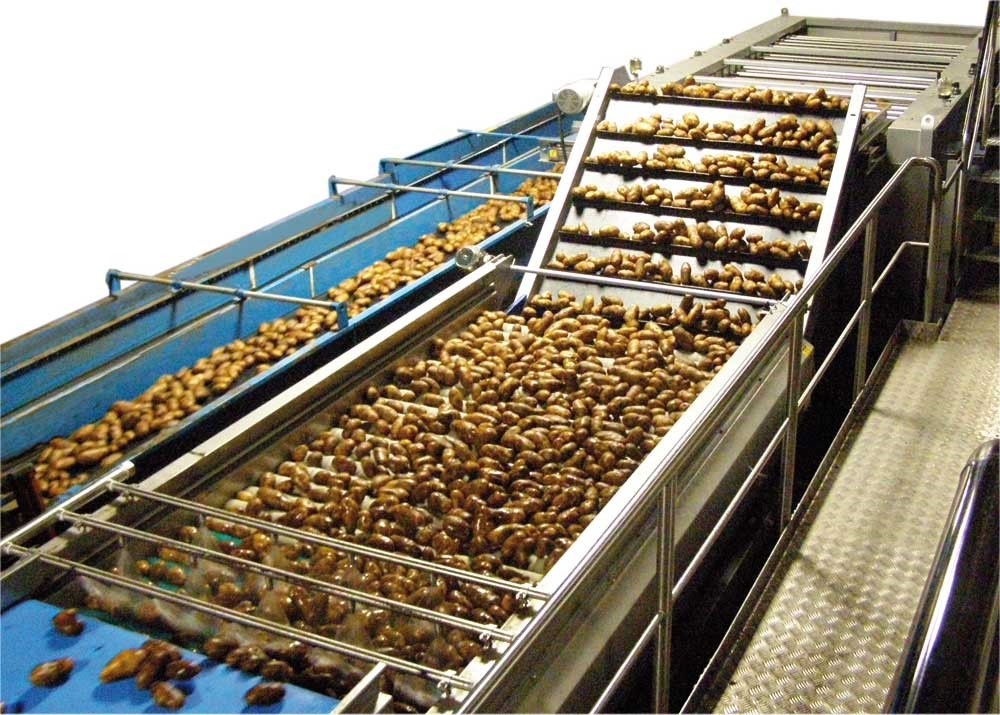 IMPLEMENTING MARKETING AUTOMATION USING HUBSPOT
Although marketing automation was at the heart of what Wyma wanted to achieve, it wasn't the only objective. "We also really wanted the ability to integrate all the elements of our content and lead gen strategies with the potential of integrating the CRM down the track," Penny explains. "We haven't integrated ours yet, but it's good to know we can when the time is right. And we wanted to be able to link the reporting in different areas."
Concentrate began by gaining a thorough understanding of Wyma Solutions and what their marketing goals were. "Concentrate took the time to understand us before implementing the HubSpot solution," says Penny. "It made our lives a lot easier. It's been great having an expert who's not only willing to take on the challenges and issues we have, but is actually excited about it."
The next step was to assist Wyma with setting up the platform and providing the necessary training, so that Wyma's marketing team had the ability to manage it themselves. "We were really impressed with how Concentrate helped us with the whole set up," Penny recalls. "They gave us the skills to be able to run it ourselves, but we can still draw on their support if we need it."
That support has been one of the key elements of Wyma's requirements. "Concentrate not only have the expertise and the willingness of their team to help overcome challenges and find solutions in a prompt manner," says Penny, "but they're also local – in the same time zone. We aren't waiting on call centres or service desks based on the other side of the world to answer us by reading through some generic script. We can talk to an actual person who understands us, and get support really quickly."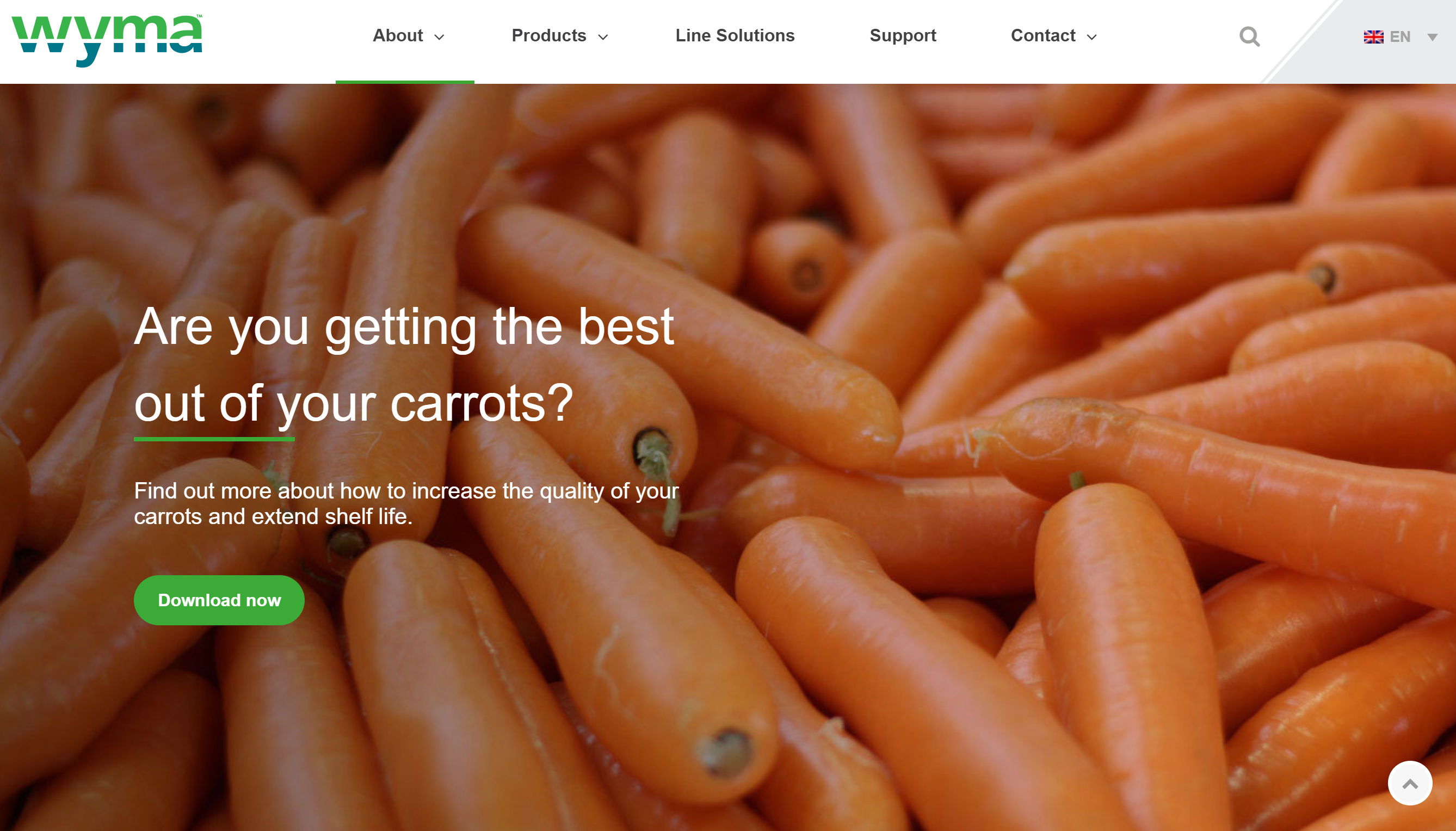 TRAFFIC AND CONVERSION IMPROVEMENT HAS DELIVERED LEADS
Wyma have been impressed with what HubSpot has helped them achieve. "We can manage incoming leads much better," Penny explains. "It's also been great documenting our processes and being able to merge multiple channels into one platform, including AdWords and email marketing." HubSpot have provided Wyma with a solution that's clean and simple, and not daunting for users who aren't familiar with it.
They're also enjoying the benefits of clarity, increased data integrity and the ability to reinforce the value marketing can bring to the business through lead generation and effective content strategies. HubSpot has also improved the alignment between the sales and marketing functions –– and has increased accountability.
Since the implementation of HubSpot in September 2017, Wyma have seen a 20% increase in website traffic, and lead generation is up by 280%.
Penny's also quick to highlight the success of Wyma's interaction with Concentrate. "They have the expertise and knowledge, and everyone on the team is really personable," she says. "They didn't just provide a cookie-cutter solution; this was tailored for us. We've really enjoyed our interactions with the team at Concentrate, they're fun to work with."
Looking ahead, Penny says that Wyma's next steps with HubSpot include encouraging their sales team to become more familiar with the platform, so they can better understand the benefits of using HubSpot, and how it streamlines their processes and lead generation management. "Our intention is to passively encourage them to understand the benefits they will gain by transitioning to the HubSpot CRM," says Penny, adding that they hope to make that transition in the next 12 months.
We'd love to hear your story of success, or learn about your lead generation challenges.