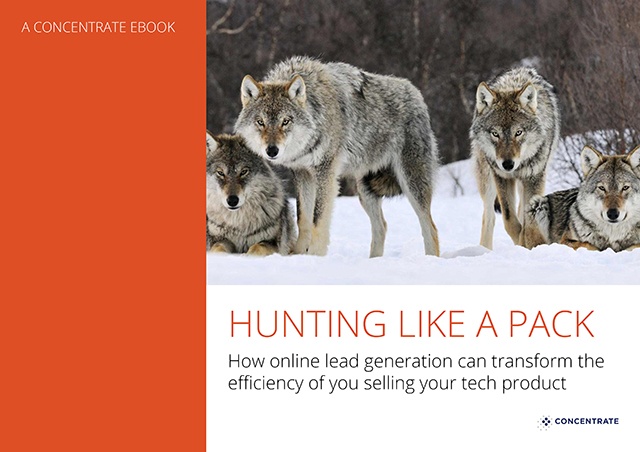 The 2014 Market Measures report shows us that New Zealand continues to be a land of plenty when it comes to technology products, but we remain a desert when it comes to smart ways to sell those ideas to the world.
A fundamental flaw in the way New Zealand tech companies sell their products was identified in the study.
A 'lone wolf' mind-set dominates our approach to selling technology products. We rely on talented sales teams to do everything from finding prospects through to securing a sale. The alternative is a more efficient, 'pack' approach – where a suite of indirect (often online) tactics are used to find, nurture and qualify sales leads for the sales team to convert to customers.
To help New Zealand tech companies understand the value of using online lead generation in their sales strategy, we wrote the eBook 'Hunting Like a Pack'.
Download the eBook 'Hunting Like a Pack' to understand more about:
The lone wolf mindset and how it's negatively affecting your business.
The importance of understanding your customer and providing useful and insightful content
How technology has levelled the playing field, allowing NZ tech companies to compete against large overseas businesses.