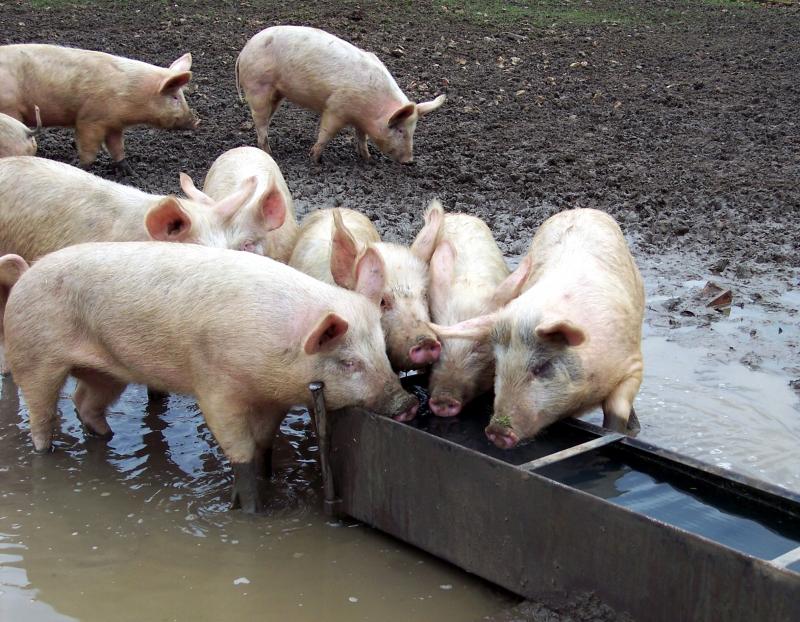 The Press, October 2014
Sam Morgan unleashed some controversy last week with his criticism of Government grants to various local technology companies. "Tech investors love free subsidies, so nobody tells the Government that the grant programmes are stupid."
A war of words about snouts in various public troughs ensued, with much tweeting and posting online.
The whole debate misses a more pressing point. The real concern for the future of New Zealand tech industry is not so much that we are not producing innovation at a fast enough rate, it is that we aren't building enough large technology companies by selling enough of the stuff we do create.
This was borne out yet again in the Market Measures (www.marketmeasures.co.nz) annual study of sales and marketing by the hi-tech industry. Sponsored by Deloitte and AJ Park, it is also endorsed by most of the country's government and industry technology groups.
It showed an industry continuing to grow strongly, with the average annual turnover growth for the last financial year of the 305 participant firms being an impressive 38%.
However it also showed that the make-up of these companies mirrored official industry statistics. 85% were at least five years old, but less than 5% were turning over in excess of $50 million annually. Around a third had annual income of less than $1 million.
Our technology landscape is made up of a few large firms and a long, long tail of small entities. This is a picture that hasn't changed in six years of Market Measures surveys.
Getting more Kiwi tech companies to scale is not simply about accelerating the development of new innovation (whether that involves grants or not), but also about getting better at selling what we have. We are hamstrung by the sales and marketing strategies many of our exporters adopt.
What the Market Measures study shows is that a 'lone wolf' mind set dominates our approach to selling technology products.
That is, technology firms tend to rely on a talented sales person or sales team to do everything from finding prospects through to securing a sale. The alternative is a more efficient, 'pack' approach – where a suite of indirect tactics are used to find, nurture and qualify sales leads for the sales team to convert to customers.
Relying on this lone wolf model, restricts our ability to grow enough technology companies of scale. Faster and more sustainable growth comes from focussing on a market, undertaking indirect activities to warm that market and qualify and generate sales leads for a sales force then to convert.
The pack hunting approach is to use cheaper, more efficient indirect marketing tactics to locate and qualify sales prospects that can then be converted to customers by a sales person. This means you can address a larger market more effectively. A more strategic indirect marketing approach can increase a Kiwi exporters' ability to generate leads remotely from a New Zealand base.
Given the USA boasts many of the world's largest technology brands, and a seemingly unending production line of new ones, it is interesting to look at the typical approach to selling innovation by firms based there.
US benchmarks cited in the Market Measures study, sourced from an US industry association, show indirect tactics (e.g. direct marketing, advertising, email marketing, social media) deliver 80% of their sales leads, compared to 23% for the average Kiwi technology company in this study. It is a stunning contrast and at the root of why more of our tech companies are not scaling.
The typical Kiwi technology company approach is almost the inverse of their USA contemporaries. This is a major area of opportunity for our tech entrepreneurs, but how do they grab it?
The Market Measures study highlighted a few issues that our industry as a whole needs to consider.
First was the need to value 'digital' marketing more. Although most industry studies would point to online channels (e.g. websites, online advertising, social media, apps) fast becoming more important in the buying process for almost any product, 50% of participants in the study thought this situation hadn't changed in the last 12 months.
Second was the need to reinvent the tools we use to sell our technology. The marketing material that is most effective today is not the glossy, boastful brochures, but considered, useful information that genuinely attempts to help a prospective customer meet their specific needs.
Again the US benchmarks showed Kiwi firms were a long way behind with less than 30% producing this value-based content, as opposed to 75% of US firms. It's this kind of marketing information that drives online marketing.
Third, was a need to be more social, online at least. Our US counterparts are embracing social media aggressively and applying it differently, with 98% of USA tech companies using social media, compared to 68% of local firms.
Let's have a big national debate about the technology industry, after all it is a critical part of our economic future, but let's focus on selling more of what we produce instead of worrying about squabbles at the public trough.