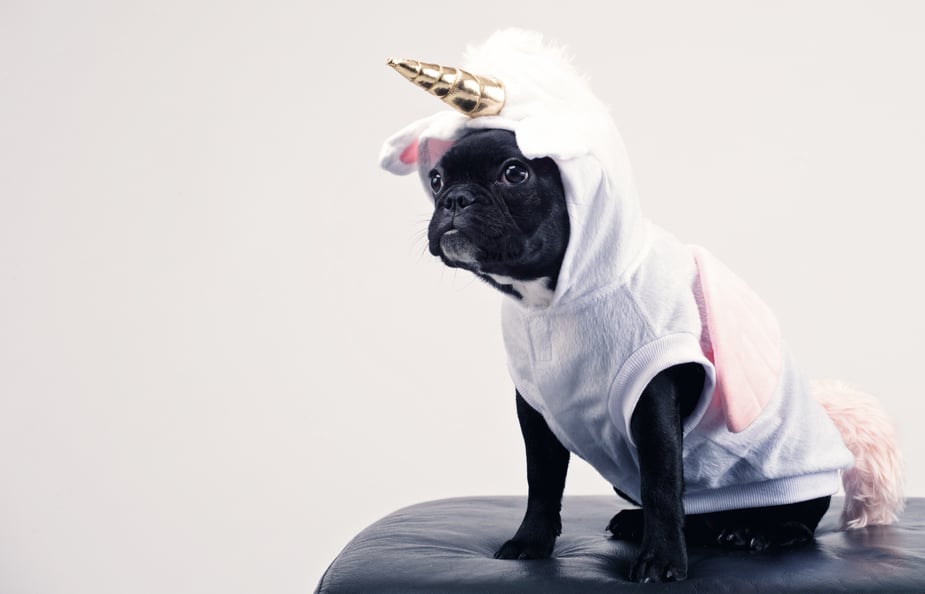 Abandon the hunt – grow your own
A unicorn is typically defined as a legendary creature known to possess magical abilities. When applied to the concept of sales, too many of us in the tech industry hunt for sales unicorns that can do it all – from cold calling and crafting marketing emails, through to pitching solutions and closing deals.
Not only are these unicorns rare, they're expensive if you are lucky enough to find one. However, expecting them to do it all is still an inefficient way of scaling sales.
Compared to the US, Kiwi tech businesses are not as efficient as they could be when it comes to sales. According to the 2018 Market Measures survey, most businesses tend to employ more experienced people as their first hire – they want the unicorn.
Not only that, but many Kiwi tech companies dream about achieving 'unicorn' status - that's the definition of privately-held start-ups that have a valuation in excess of $1 billion. Realising it means getting your marketing and sales efforts to the same quality as your technological innovations.
The survey also showed that the average Kiwi tech company is under-resourced when it comes to salespeople. Traditionally, they've relied on a 'lone wolf' salesperson – another way of describing a unicorn – but they can't be effectively scaled. To do this, businesses need to be able to build structured, repeatable sales processes that enable a bigger number of lower level sales people to sell effectively.
The average sales team looks like this: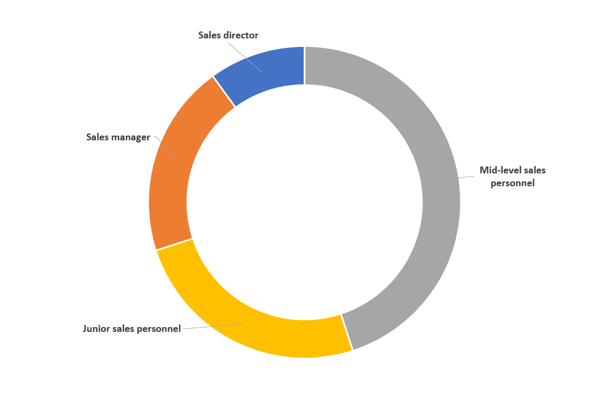 What's needed is less focus on sales unicorns / lone wolves, and more 'pack members'.
So, how do you increase sales?
Rather than hunting for the legendary sales unicorn, you're better off growing your own. Our latest eBook, Hunt for the sales unicorn, outlines the fundamental philosophy of improving sales productivity and performance, and the steps to get there.
The guide covers four key areas:
Transitioning from founder-led sales to scalable selling - traditionally founders or senior executives sell to new customers because they have the most knowledge and experience. This isn't a scalable approach, so a dedicated salesperson is hired. Many tech businesses make the mistake of hunting for a unicorn in this role. This approach isn't realistic, and there's a better way.


Sales efficiency from indirect lead generation – a better way to look at the challenge of driving new business is take a classic 'engineering' approach i.e., break the sales problem down and develop a solution that fits.


Growing your own unicorn - focus on a talented young person that can work within a bigger 'machine' of selling. They can constantly learn and improve, and ultimately work towards becoming a sales unicorn in their own right.


Seven steps to building a sales machine - top tips to get your sales machine humming.


Sales unicorns are made, not born. That's why the solution is to recruit talented, more junior salespeople and support them with a finely tuned sales machine. If you take this approach, not only will you be able to scale your sales, but you'll be growing your very own sales unicorn. Maybe more than one. And it's how to drive the growth of your tech business so that you can achieve that legendary unicorn status.