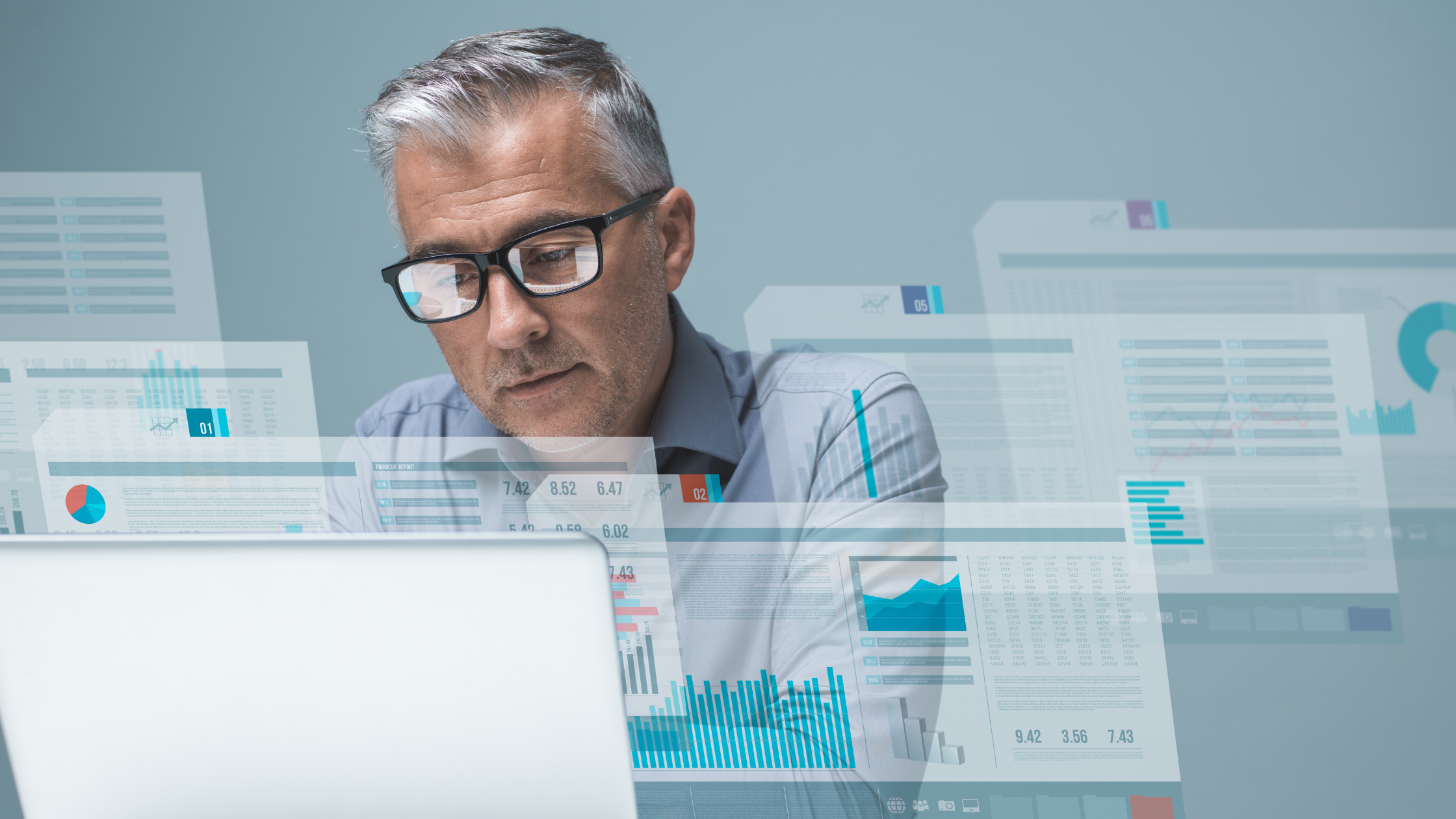 According to Market Measures data, HubSpot is the all-in-one business platform of choice for New Zealand tech companies. But it is still a significant investment and requires change, so it is important to do your due diligence to ensure it's the right choice for your business.
At its heart, HubSpot is a CRM platform, i.e., a customer relationship management system. On top of that core database of customers (both prospective and actual), HubSpot offers five hubs to build and scale a powerful website (CMS Hub), to attract prospects (Marketing Hub), to sell to them (Sales Hub), service them well (Service Hub) and then support operations by connecting your apps, synching and cleaning customer data and automating business processes (Operations Hub). These tools make managing this whole 'buying journey' not only more efficient but also more visible.
As a Diamond HubSpot partner working with the platform since 2013, Concentrate has implemented with tech companies from start-up to large, mature NZX listed enterprises. It's a particularly good fit for B2B companies that are looking to scale and drive growth, as the platform will grow with you and enable your business to manage data more effectively across a single cloud-based platform.
We've supported many SAAS, software, IT and other tech businesses throughout their HubSpot journey. Armed with this experience, we've developed a list of key considerations to keep in mind before implementing HubSpot to ensure it works for your businesses.
1. Understand your business's pain points, needs and goals
The first question you need to ask yourself is: why are we considering a CRM platform like HubSpot? Take the time to identify exactly what pain points you intend to target with HubSpot, so you can be clear on what outcomes you are after. For example, do you want:
Your sales team to be more efficient, engaged and organised?

To use data to create more targeted marketing campaigns?

To improve customer satisfaction levels?

To have a clearer metrics on the performance of your marketing, sales and customer service?

To better understand your customers - potential and existing - your lead funnel, close rates, sales cycle, and other key insights so you can target more profitable accounts?
If you've answered 'Yes' to any or all of the above, and you have a clear idea of your growth goals, then HubSpot is likely to work well for you.
2. Consider how HubSpot implementation may affect your current processes and staff
Is your sales team spending more time on 'busy work' than on actively selling, prospecting, and closing deals? Does your sales process have steps that can be improved through automation, and additional insights derived from them by through reporting and analytics? Talk to your team and ask them where they think improvements can be made, and where they think the gaps are.
3: The return you should expect
HubSpot is an investment for your business, and you need to be sure of the potential return on that spend – as you would with any other business expense. HubSpot has two great pieces of content that support businesses in identifying and gauging a sense of that ROI; an ROI Report conducted by HubSpot in 2018 and a support ROI Calculator.
4: Which HubSpot tier will meet your business's needs?
There are four: Free, Starter, Pro and Enterprise. Figuring out which is best for you depends on the above considerations: your needs and goals, and your budget. There are different license levels for each hub, plus a range of product bundles.
Free - it's what it sounds like. You get a small taste of HubSpot's tools for nothing, but there are limitations on each one. Marketing, sales, service and operations tools are all included, and it's not on a trial basis – access to the free tools doesn't expire. It's enough for you to familiarise yourself and get started with the platform and is a good option if you're completely new to cloud-based platforms like HubSpot.
Starter - this option has some great features to get your sales and marketing program up and running. It's the more robust version of Free, and best suits small businesses with a limited budget. You'll get all the basics set up and it'll help you decide if it's worth investing in the more sophisticated options as you start to grow and scale. For example, the Starter CRM Suite includes all the marketing, sales, and customer service tools you'll need, and you can pay upfront or commit annually.
Pro - this is a step up from both the Free and Starter options. If you're looking to scale your business and really drive growth; Pro is your best choice and our recommendation. This unlocks the ability to automate manual processes, robust reporting and dashboarding, and advanced sales and marketing tools to drive efficiency throughout your business.
Enterprise - this was designed with large sales and marketing teams in mind. The extras you get over and above Pro are mostly about managing those teams and their sophisticated processes. If you've got a huge contact database and you've got a lot of leads coming in, Enterprise is going to be the best choice for managing them.
For an in depth breakdown of each, check out HubSpot's Product & Service Catalog and if you're still unsure which option works best for your business, reach out to us.
5: Timeline
Successfully implementing HubSpot takes time and requires commitment, planning, and training. How long it takes depends on what tier you have gone with, but regardless of which one you choose, implementing HubSpot is not something that happens overnight. It's an important consideration; you need to make sure that you have the internal resources and necessary time available to implement HubSpot properly.
6: Training requirements
Think back to #2 on this list. Since you're a tech business, it's likely that everyone on your team is tech-savvy, but are there any gaps? Is everyone in sales, marketing and management prepared to make the most of the platform? Think about what needs to happen to get everyone using HubSpot effectively, and ensure that time can be spared for the necessary training. Concentrate has New Zealand's only HubSpot Master Trainer, and he's an excellent starting point when it comes to working out your training requirements. Which brings us on to the next consideration.
7: Do you need additional resources to support the implementation and beyond?
HubSpot comes with a huge range of resources. There's always something new to learn, certifications to be achieved, and new features to get to grips with. Depending on the package you've chosen, it's wise to set aside time for your sales team to stay up to date with HubSpot and everything it offers. The better trained they are and the more information they've received, means they'll be more effective when utilising the platform, making the investment even more worthwhile for your business.
8: Security
This should be a key consideration for any business. It's important to protect company and customer data, but in the tech industry that data can also involve your intellectual property, and it's crucial that isn't compromised. HubSpot has a number of security features in place, including two-factor authentication and SSL. They have a dedicated security team, continuous updates, and sophisticated anomaly detection. Data protection is also prioritised with continuous data backups, in transit encryption and physical security protections.
9: Your current tech stack and how HubSpot will integrate with other platforms (now and in the future)
The goal of a CRM should be to make things easier, streamlining processes and automating where possible. If it's causing difficulties, it's not working right. What tools do you currently use, and do they need to integrate with HubSpot? Consider what you're currently using in terms of subscription systems, accounting systems, and your e-commerce processes.
10: Scalability
The growth of your tech business should be something you're continually thinking about. The last thing you need is a platform that struggles to keep pace, requires continuous tweaking, and wasn't built to scale. If your current solution is time-consuming and taking your team away from their everyday duties, then making the move to HubSpot will remove that frustration. As you scale your business, the HubSpot platform scales right along with you. It enables your business to grow without the growing pains.
11: Quality of your data and its current structure
The quality of your data will impact on how smoothly you're able to implement HubSpot's platform. Ask yourself the following: are you constantly coming across duplicate records? Why is this happening? How clean and up to date is your data? Outdated, inaccurate, and 'dirty data' inevitably cause problems during any implementation, and you should keep this in mind before bringing HubSpot on board.
12: Establish team buy-in early – top to bottom and across the board
When you bring any new solution on board, it's only going to be as effective as the people who will be using it. That's why it's essential that everyone's on board from the outset. Explain to your staff the current pain points you want to target, and why you've decided to leverage a platform like HubSpot to address those pains. Everyone needs to be involved and supportive of the plan. To achieve this, you need to make sure that they:
Understand the business's growth goals.

Understand what HubSpot does and how it will be used.

Are reassured that they'll be provided with the necessary training and resources to use the platform.

Know how important it is for sales and marketing teams to be aligned.
Encourage your staff to ask questions and provide feedback. The more involved they are, the more likely it is they'll get behind the new solution and use it as effectively as possible.

Learn more about the wide range of HubSpot services we offer, then get in touch so we can start a discussion about setting you on the HubSpot path.