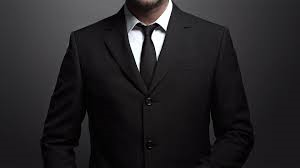 Jargon and hyperbole are often seen as hallmarks of the technology industry, but it has nothing on your typical advertising agency.
A quick trawl of New Zealand agency websites reveals that one is an ''. . . independent creative agency who create happy campaigns with a strong personal connection and influence in the business of making meaningful connections to people.''
Another is a ''. . . fully integrated communication agency that has been redesigned to meet the requirements of a new marketing era''
Although ad agencies some times forget that their job is simply to help companies sell their products, there are many talented firms throughout the country doing great work.
So do you need one to sprinkle some of their magic fairy dust on your company to help it grow? Or should you simply keep your marketing all in-house?
It's important to first understand that there is all kinds of marketing-related agencies.
The traditional ad agency is the powerhouse in the marketing world, usually providing everything from creative communications ideas through to graphic design (e.g. logos) through to outputs like advertising, product brochures and trade show stands.
It's the glamorous side of marketing, often with big buildings, big budgets and even bigger egos.
Public relations firms tend to focus on generating publicity for their clients, and providing services on other aspects of your communications (annual reports, collateral and so on). What you buy with a good agency is their connections to the news media, and advice on what represents a real publicity opportunity.
Graphic design companies help with the logos, colours and other visuals that underpin most marketing campaigns.
The online aspects of marketing are delivered by a digital or web agency. They will build websites and manage other online channels such as email, social media, online advertising and search engineer optimisation (i.e. making it rank well on Google).
Then there are many other providers, helping with everything from market research to direct marketing to promotions (e.g. those nice people who offer you free food in the supermarket).
Of course there are agencies that do all of these things, and infinite variations thereof. And they can do anything from designing a simple brochure through to providing a fully outsourced marketing service.
The key question is – do you need one of these agencies or can you do it all in-house?
What is critical to remember is that these agencies are providing a ''solution'', so whatever your business problem is, their solution will be whatever they are selling.
Have plenty of leads but struggling to convert them? The ad agency will suggest ads, the web agency a website and the PR agency some good publicity.
Have an urgent need to increase brand awareness and generate more leads? Guess what – the ad agency will suggest ads, the web agency a website and the PR agency some good publicity.
Your first step in selecting an agency is being clear about your problem. The more definition you can gain around who your target market is and why they want to buy your product, the more likely you will be able to choose the right agency.
Also, with a strong idea of what you want to achieve and what your message is, you are less likely to be overpowered by the opinions of the agency, who are often very confident in their approach, no matter the lack of evidence.
You can also decide where it's appropriate to plug them into your business, and how much can be done inside your business.
If you can decide what kind of help you need, how do you actually choose among the many providers on offer?
First is their level of knowledge about your industry. The more knowledge and experience they have, the quicker they will be able to understand your needs and design a solution.
Selling a consumer product to youth in the New Zealand market is literally a world away from selling hi-tech to senior executives in the US.
Second, can the agency show evidence of results in your sector? Almost any agency can talk a good game, but can they point to making a demonstrable difference.
Which leads on to the third point, an interest in measurement. Ultimately any marketing activity is about increasing the efficiency of your sales process (i.e. selling more at a lower average cost), so how does the agency contribute to that?
Finally, it's about personality. You need to be able to get on and communicate effectively with them. Find a team that you get on with, and that you trust, and you are off to a good start.
Advertising is sometimes called the art of capitalism. Like artists, these creative types can be rather mysterious and intimidating, but if you have a clear idea of what you are trying to achieve and put a tight structure around them, you can get great value.
If you're a technology company in need of a marketing consultancy that offers real value, click here and we'll arrange a time to talk over coffee.