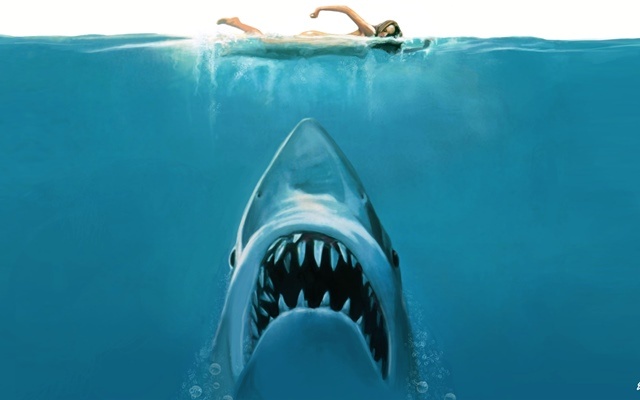 The Press, May 2014
When a two-metre great white shark started following Briton Adam Walker as he swam the Cook Strait two weeks ago, he must have been questioning the sense of his mission. Fortunately, a pod of 10 dolphins appeared and accompanied Walker until the shark lost interest.
His shark experience was an object lesson in the universal human law ''what goes around comes around''.
It was one of seven marathon swims Walker is doing around the world as a fundraiser. Ironically, his cause is the Whale and Dolphin Society, making his shark experience in our waters an object lesson in that universal human law of ''what goes around comes around''.
Traditional approaches to marketing often involve pushing marketing messages on people, hoping that shouting loud enough for long enough will get a potential customer to notice. This is becoming increasingly irrelevant.
As marketing becomes ''digital'', i.e. online, a key element is what Adam Walker experienced in the chilly waters of Cook Strait – you have to give to receive.
What drives good digital marketing is ''giving away'' some of your intellectual property to receive some interest from a potential customer. If you are willing to help a potential customer they will be willing to interact with you, and that may turn into business.
Local listed tech company SLI Systems, a provider of website search software, freely provide a resource called the ''Big Book of Search Tips'' that anyone can download and use. Whether or not they ultimately become a SLI customer, the 100+ ideas are useful to the downloader. It earns SLI the right to communicate with them and potentially convert them into a customer.
This principle drives what is becoming a new era in marketing, where ''digital'' channels are fast becoming the mainstream way. While many of us have happily ignored this digital stuff, seeing online advertising and social media as more noise than sense, it now appears to be moving from a hype phase into something with commercial value. What is digital marketing? It is all the digital, or online, channels you can use to attract new customers to your business. Digital advertising makes up the largest part of online marketing investment, followed by corporate websites and then other channels that draw people to your website, such as social media and blogs.
Global research firm Gartner released their annual ''digital marketing'' survey last week, which gathers information from about 300 large US companies.
The study forecasts that digital marketing budgets are set to rise 10 per cent in 2014, having grown by that amount in 2013. Spend on this area constituted on average 3.1 per cent of total revenue in 2013, 20 per cent up on 2012.
Unless your customers are nomadic Sudanese cow herders, a significant portion of your market is likely to be evaluating your kind of product or service online. Where is the first place you start looking when considering any significant new purchase?
The sales process has collapsed for many industries as instead of talking to your sales people, potential customers are gathering comparative information about your solutions and your competitor's solutions online, and then turning up well informed.
If you are not participating in this digital part of the sales process, you are increasingly invisible. Offline channels are a course still relevant to your marketing. Direct mail, telemarketing, trade shows, and print advertising can be highly effective, which is magnified by a good digital approach.
In New Zealand we like to think of ourselves as innovative. When it comes to technology niches we certainly are, but in the sales and marketing side of innovation we are probably significantly behind US companies.
For example, in the Gartner study 81 per cent of responding firms had a ''chief marketing technologist'', a reflection of how important technology is becoming to driving customer growth in US companies. It's not an easy area, which is why firms outsourced 50 per cent of their digital marketing activities. They also spent 23 per cent of their digital marketing budgets on evaluating tactic effectiveness.
How can you think about digital marketing for your business? It is about having a marketing ''foundation'' in place. You can't effectively use digital channels unless you have a clear understanding of the three ''Ps'' of your market. Who is the ''Prospect'' i.e. potential customers. What is their ''Problem'' – the personal or business need they want fulfilled. And what is your ''Promise'' to them. Most important is having an attitude like dolphin-loving swimmer Adam Walker.