Concentrate wins international digital marketing award for its work with AuCom Electronics.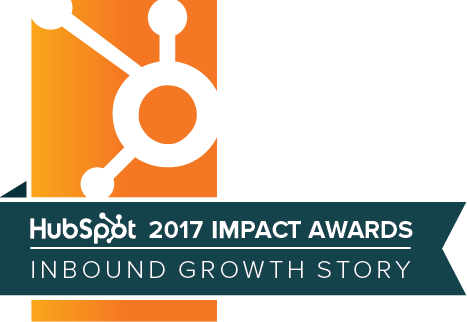 Marketing company Concentrate has been awarded a HubSpot Impact Award, which recognises excellence in digital marketing amongst HubSpot's 3,400 member community worldwide, for its work with Christchurch-based electronics exporter AuCom Electronics.
"Digital marketing is so important for New Zealand's technology exporters as it enables them to compete more effectively anywhere in the world," says Concentrate's managing director Owen Scott.
"Most discussion about digital marketing focuses on consumer marketing, the real opportunity for Kiwi exporters is using online channels to sell to other businesses, which slashes their cost of sale and vastly increases their reach."
"Kiwi firms' technological innovation has never been questioned, but our ability to sell into large and competitive markets has always been constrained by our size and distance - digital marketing is changing that."
"AuCom is a world class technology company, our goal has been to support them to become world class marketers as well, which this award goes towards recognising."
The HubSpot Impact Award recognises certified partners of the company worldwide who use HubSpot software to improve the online marketing of their clients.
"Concentrate has set an example for how businesses everywhere should be transforming their marketing.
"Their strategic approach to attracting, engaging, and delighting customers has not only built valuable relationships with their audience, but has driven growth for their agency.
Our team here at HubSpot is proud to call Concentrate a Partner and recognise them with this award," says David McNeil, VP Global Partner Program and Strategy at HubSpot, Inc.
Mr Scott said Concentrate had worked with AuCom for several years, and helped them develop their digital marketing strategy, especially in relation to their low voltage product range.
During 2016 AuCom increased their website traffic by 32% and received 20% more sales leads with over 700 new sales opportunities created.
"Selling electronic products into over 40 countries through a complex channel is a huge challenge. Concentrate understand this and bring us real insights into sharpening our strategy and using online technology to connect with our whole supply chain," says Brent Archer, CEO, AuCom Electronics.
Would you like to achieve similar results for your tech company? Click here to get in contact with one of the Concentrate team to discuss how inbound marketing can help your company grow.