Five marketing capabilities that help tech firms grow
Do you remember Inspector Gadget, the cartoon detective that originated in the 1980s? Part-human, part-cyborg he had thousands of hi-tech gadgets he could deploy to combat his evil nemesis Dr Claw.
Tech companies can sometimes expect their marketing people to be similarly equipped, with every possible skill and capability to succeed in generating leads for the business. That is as much a fantasy as the entertaining world of Inspector Gadget.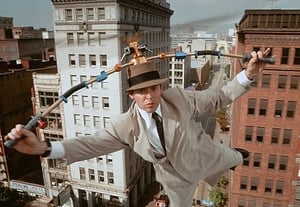 Expecting anything different is setting your marketing people up to fail. Understand what capabilities they have, and then complement them with contracted people or services. So, what are the main 'gadgets' you need to deploy an effective marketing capability, i.e. one that increases the efficiency of acquiring and converting new customers? Here's five:
Strategy: your marketer needs to be able to translate your company blueprint into a marketing 'foundation'. That means defining who you are selling to, what their core needs are and why your product meets that need in a unique way. The outcome is a framework for answering any marketing question, from product roadmaps to pricing strategies to how you can partner for best effect.

Content: the facility to produce 'content' i.e. information that helps prospective customers understand and buy your solution. Valuable content, not jargon-ridden brochures, is what drives today's digital marketing.

A marketer won't necessarily be able to develop the content, unless they have specific domain knowledge in your areas of business, but they should be able to extract it from the experts in your business, package it and use it to drive promotional campaigns. Video is increasingly key.

If you don't believe this can be done, just look at your typical business journalist, who spends their days extracting information about often complex issues and presenting them as understandable stories for their audience. People with these skills can translate your technical complexity into effective content.

Channels: understanding the channels that drive modern marketing programmes, especially online. Email marketing, paid search (e.g. AdWords, remarketing), search engine optimisation, organic social media and paid social media.

Social media for example is a powerful medium, or a powerful waste of time, depending on how it is used. You need a marketing capability that understands how social media works to produce leads for your sales force, not celebrates the latest company social event.

Marketing technology: building an efficient marketing capability increasingly requires knowledge and skills of the software tools available. A practical content management system for your website, a well-structured but simple sales database (often called a customer relationship management system – CRM), and linking them together, a marketing automation tool to drive promotional activity like email marketing and social media campaigns.

Measurement: knowing what metrics to gather, how to collect them and what they mean to support an effective programme. Today it is easy to collect a lot of data, the challenge more becomes making sense of of the information for your marketing.

According to the annual Market Measures study of hi-tech sales and marketing, only 16% of Kiwi tech firms have turnover above $10 million per annum, a supposed rule of thumb in the US venture capital community at which a tech company can justify a senior marketing manager.
Even then, expecting a senior person to have all the skills required is as unrealistic to expect as a coder to be highly skilled in every mainstream programming language. Forget about specific people and think about what sort of skills and attributes are needed to market a technology business.
You can either hire someone with specific skills, and then complement them with contracted resource, or consider options like a full-service agency that can deliver all the marketing 'gadgets' you need. Because, as those Inspector Gadget fans out there will know, it was actually the people behind the scenes, Penny and her dog Brain, that actually got the job done.
Want to know how to build a marketing capability that helps deliver growth? Download our eBook ''Building a world class marketing capability: a guide for Kiwi tech company owners.'