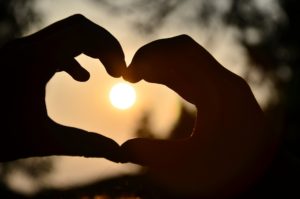 Choosing the right marketing agency can make or break your company. With so many agencies offering such a wide variety of services, it can be a mammoth task to just filter out the junk. We've put together a few pointers to help you select the agency that is right for you.
To start right at the beginning, a marketing agency is a company there to help you sell your products. This comes in many different forms with advertising agencies, PR (public relations) and communications agencies, design agencies, web agencies and generalist agencies. All have different focus and a different way of doing things. The need that you have at the time will determine which type of agency will suit you best. So how do you find the right agency for you?
1. Find an agency that understands your company
All agencies will talk the talk, but it comes down to finding one that will walk the walk. Agencies that have worked with similar companies (within the same industry), and found success for them, should be higher on your list than those who haven't. Sure, everybody can learn the ins and outs of an industry and what makes the specific audiences tick, but it can save everyone time, money and effort when you are working with people who are already experts in the field, especially so in the technology industry.
2. The presence of trust
Trust is a huge part of a successful relationship between business and agency. At the end of 2015, Coca Cola inadvertently entered into a political debate by uploading a map displaying Crimea as being part of Russia, a much debated and controversial issue. According to Coca Cola, this change was made by the agency and not signed off by anyone at Coca Cola. For them, this has destroyed a potentially good working relationship and caused a lot more work for Coca Cola to reinstate their reputation in the Ukraine. You might not have the same geopolitical issues to worry about, but you do still want to work with an agency that you can trust to have your reputation in mind and to follow set processes.
3. How far can your dollar get you
While price isn't the best indication of an agency's worth alone, it can be a helpful factor in selection. While there are huge varieties of skills across agencies, there are also huge varieties in price. It pays to check what your dollar will get you as you will find this varies from agency to agency, without the quality of the output necessarily changing. After all, you don't just want to pay for someone's name.
4. Find the data lovers
In a world where endless amounts of data is readily available, it is getting easier, and more important, to collect, analyse and use as much as you can. Measuring all activity becomes one of the major deciding factors on future directions. The agency you end up selecting need to be data lovers and have the skills and experience to be able to turn the findings into real, useful advice.
5. They practice what they preach
This final point comes back to talking the talk and walking the walk; an agency that practices what they preach is going to be more trustworthy than one that doesn't. If their methods they are recommending to you are so good, why aren't they using them for their own business? It also shows that their methods are tried and tested with all the "bugs" weeded out. For example, if an agency has adopted a content marketing philosophy, then you know that you can trust it for your own company.
While there are many different options available, it is important to take the time, do the research and find the agency that is right for you. Every business is different and an agency that works for one company may not work for another. It is all about finding the right fit. Use the pointers mentioned above to help filter out the agencies that don't fit your business and go from there.
Concentrate is a marketing agency that focuses on the New Zealand Technology sector. To find out more about Concentrate and the services offered visit our website www.concentrate.co.nz. If you think Concentrate sounds right for your company, let's have a coffee meeting.